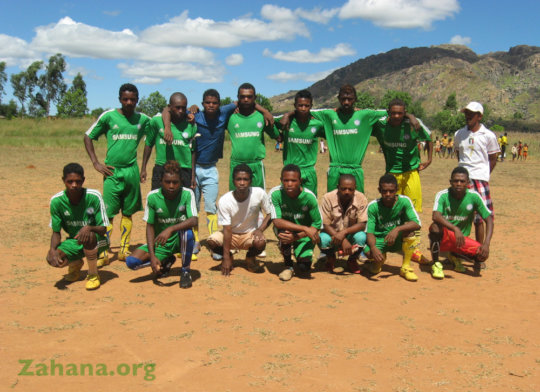 Sometimes things get lost in the email communication. A while ago you got a picture of our soccer club in Fiadanana in that brand-new uniforms. At the same time, we got a few pictures of the community reforestation efforts. Only when we got a chance to talk about it, we learned of the connection between the two set of pictures: this is part of the reforestation effort as well, because our soccer team has adopted this part of the planted trees. They are taking care of it.
The coach of our soccer team is our paramedic who runs our CARMMA. As we reported already, he now eats Moringa leaves himself (also a reforestation project), because they're growing right next to the health center very well. Kind of a three for one in a series of four pictures.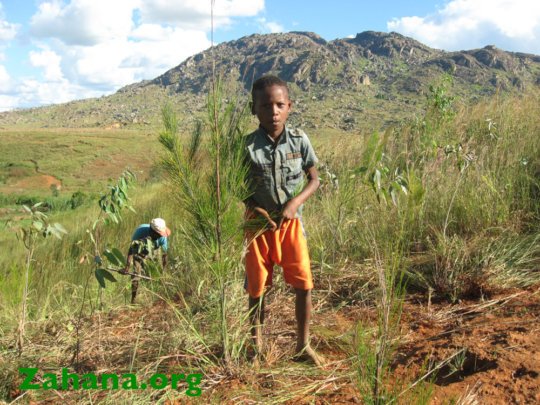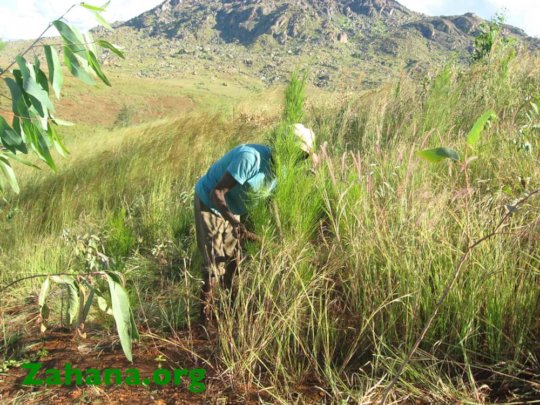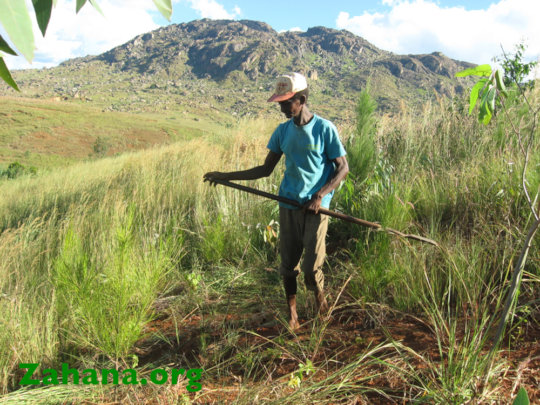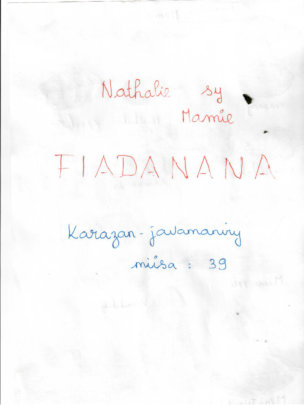 Reforestation has become one of Zahana's most successful community development projects over the past years. Some of you saw our project reports with children planting trees in their schoolyard for over a decade now.
Our goal always was to integrate reforestation in both school's curricula, so planting tress becomes common place, or something learned early on, by participating in it. Our teachers found another way to make reforestation a school activity: they asked their students to document the tees they planted with the respective Malagasy names by drawing pictures of the leaves. Nathalie's work of collecting and drawing the leaves has been chosen to represent her school in Fiadanana.
We think we let the pictures speak for themselves: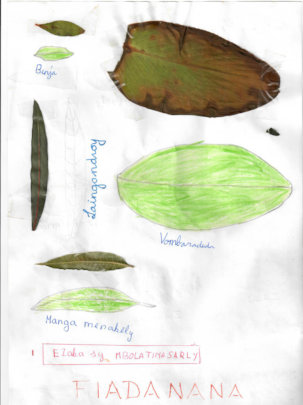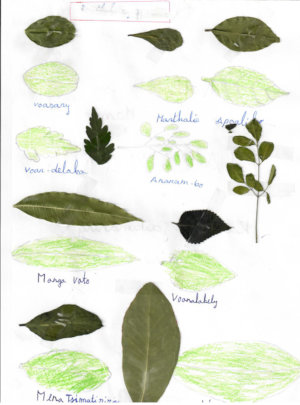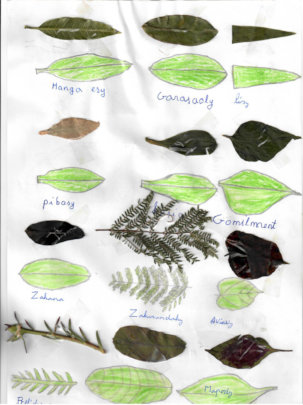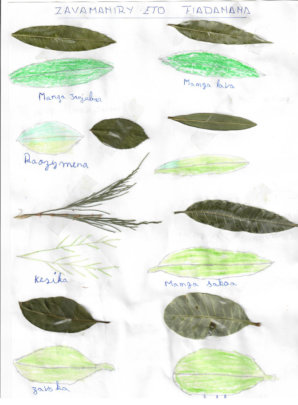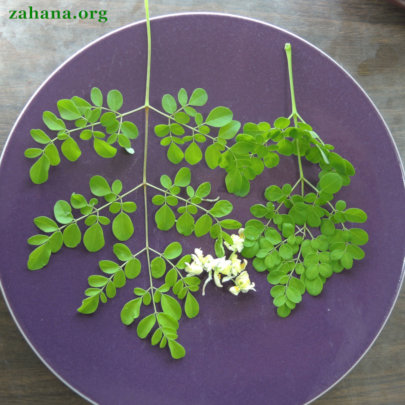 Sometimes our activities can have unexpected, exciting consequences.

We have been planting Moringa oleifera for quite a few years in our villages. Since 2017 we have exponentially expanded this activity with the support from our teachers and our paramedic. Our paramedic told us, he now personally adds it to his diet daily, since it is literally growing across from his front door at our CARMMA health center.

You may be familiar with our Moringa activities, since we have posted about it on GlobalGiving and our website.

Much to our delight, since we started posting about Moringa we get an email our two almost every month inquiring about Moringa. Some just want to know if it grows well and what we have done to successfully introduce it. Some local NGOs are requesting a more formal partnership and one is actually meeting our team in Antananarivo tomorrow, on February 26.

Of great interest from a microcredit perspective is: some actually want to buy seeds, or the dried leaves from us. While Moringa at the moment is first in for most an important nutritional supplement for us, these inquiries illustrate that there is a huge potential, also is an economic crop, for growing and consuming Moringa in Madagascar. As a very fast growing tree, this is a very feasible crop for generating additional income in the near future.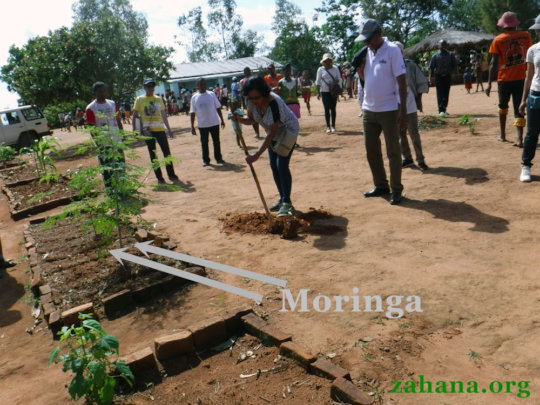 Links:
WARNING: Javascript is currently disabled or is not available in your browser. GlobalGiving makes extensive use of Javascript and will not function properly with Javascript disabled.
Please enable Javascript
and refresh this page.