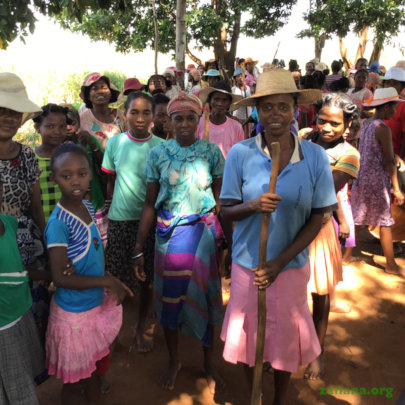 Once again, to celebrate International Women's Day 2020 on March 8 a great community-wide tree planting festival, including dancing and cultural performances took place in both of our villages.
The best part of the sentence is the 'once again'. It has become a cherished tradition that on every International Women's Day, initiated and driven by the women's group, the entire community gets together to plant trees. As an added bonus, for the first time ever, a group from the neighboring village joined the festivities because they want to be part of it. But the women said: if you wanna dance you also need to participate in planting trees.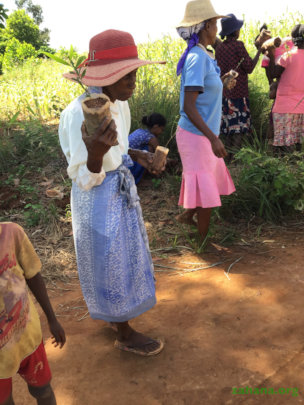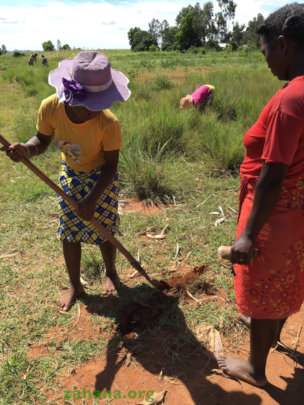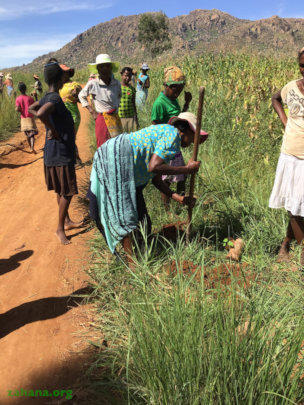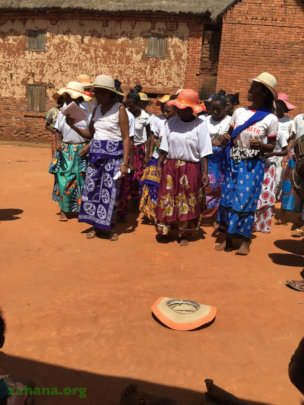 Links: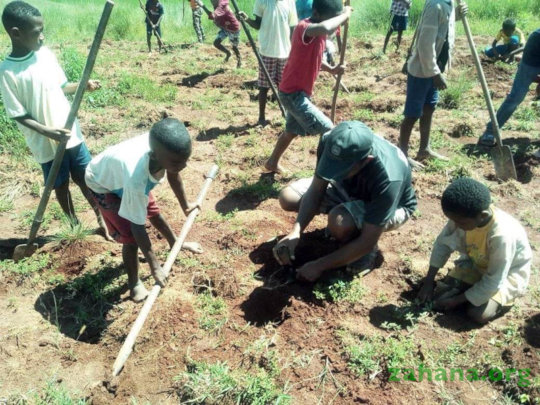 In 2019 we moved both tree nurseries to the school grounds. This serves the dual purpose of increasing the growing area and involving the students actively in the reforestation efforts literally from seed to planting.
In conjunction with International Women's Day with its tree planting festivities, our students participated as well, by planting 'thier seedlings' thye had been tending to in the tree nursery with the help of our gardners. Since growing, planting and caring for trees has become an integral part of the curriculum, we hope that for our children tree planting will become a totally normal thing when they become adult members of the community, because 'this is what they have always done'.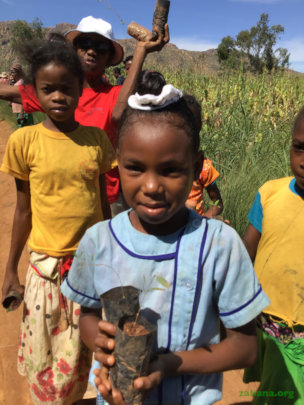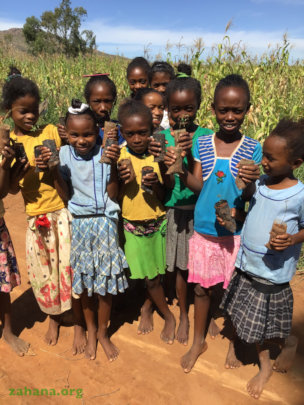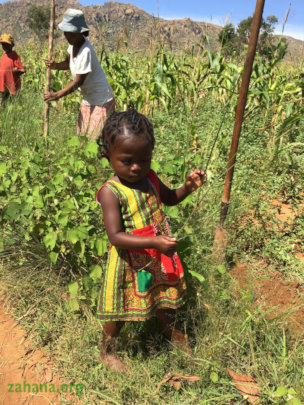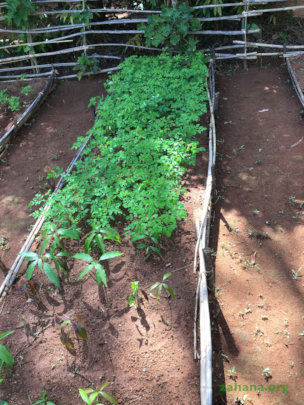 Links: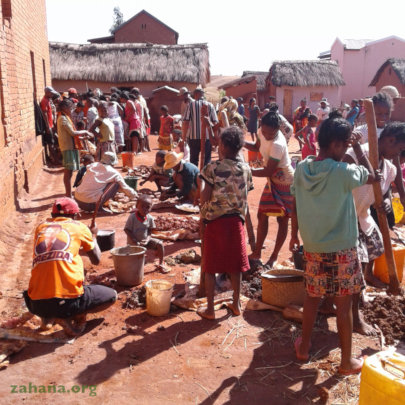 These pictures from the village of Tsaramandroso really show what is going on. We wish we could just post about 20 pictures as a project report, and let them speak for themselves.
Teaching people how to build their own improved cookstove has become our biggest mission for 2020. Our partnership with the team from the Lycée Technique Professionnel Tsiroanomandidy (Technical Professional College of Tsiroanomandidy) has been very successful in accomplishing this goal with their help and expertise. At the core of their extensive research is an improved cookstove that can be built 100% with locally available resources. While the color and the composition of the clay may change from village to village, everything else can be found in a half mile radius where people live.
We consider our two villages pilot sites to test innovations such as improved cookstove technology and bio charcoal production. By the same token we were very aware of the fact, that to have a real impact we need to expand our programs way beyond our two core villages.
In the last decade reforestation has become part of the fabric of community life in our villages. What makes our improved cookstove training quite unique is: new communities have to commit to active reforestation to qualify for an improved cook stove and bio charcoal workshop.
Communities have to apply with Zahana, to host a community workshop. Our coordinator visits the respective community, to assess if they are indeed willing to comply with our reforestation commitment. He also assesses other needs, such as bioremediation for crop improvement, and the availability of the resources needed to built the cookstoves. After an agreement is made, and formally signed, the team visits the village, spending a few days there, teaching in hands-on workshops.
The logical choice to expand our program was theinvolve the other villages currently served by our midwife from the CARMMA in Fiarenana. All pictures in this report are from Tsaramandroso a good hours walk from the CARMMA.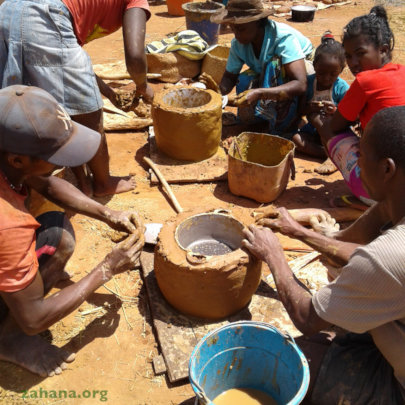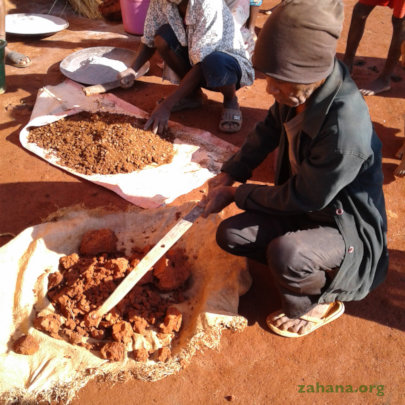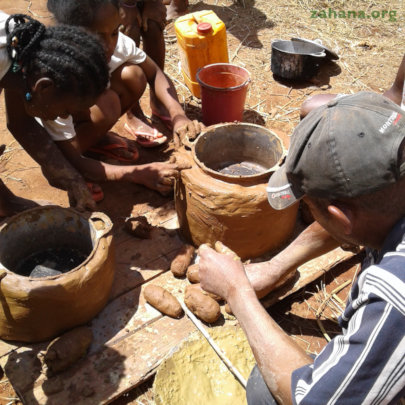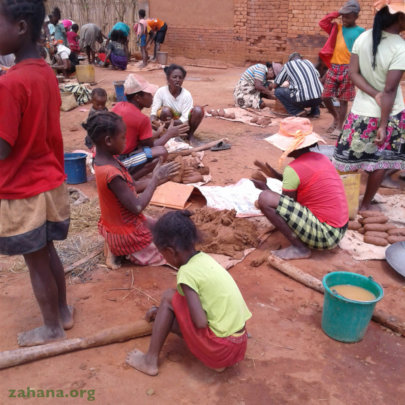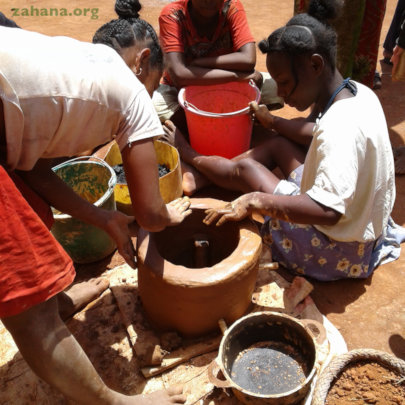 Links:
WARNING: Javascript is currently disabled or is not available in your browser. GlobalGiving makes extensive use of Javascript and will not function properly with Javascript disabled.
Please enable Javascript
and refresh this page.