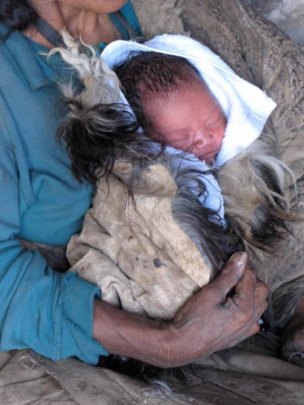 2016 Surmang Foundation Clinic Report
1) Case data
In 2016 Surmang clinic registered patients totaled 10790 people, or about 900 patients per month. Of those were 17 were women who gave birth, 1527 patients received ultrasound, including 288 ultrasound for pregnant women. 61 patients had to be transferred to other hospitals due to dystocia and various serious illnesses. We did 193 house calls or a little less than 4 per week. One patient died at the clinic (cerebral hemorrhage due to a traffic accident).
2) Treatment
According to the basic symptoms of the patient this year to analyze the majority of patients Surmang offering from
o influenza,
o hypertension,
o cerebral hemorrhage,
o arthritis,
o fracture hyperplasia,
o fractures,
o appendicitis, cholecystitis (gall bladder inflammation),
o gastric ulcer,
o gynecological diseases,
o trauma,
o dystocia (slow, or difficult childbirth),
o dysentery,
o Tuberculosis and
o hepatitis B and other symptoms of different diseases. in the past two years, tuberculosis and hepatitis, diabetes, have especially become more prevalent.
In addition to tuberculosis and hepatitis, acute appendicitis and cerebral hemorrhage and other difficult diseases, the vast majority are patients are those who are treated for rehabilitation, that is to say, those have been previously treated for chronic problems and who return for treatment.
In a change from previous years, are males or female from the age of 30 present a suffering high blood pressure. We attribute high blood pressure to dietary causes. Our experience is that the illnesses arising from diet most are: high blood pressure, tuberculosis, and hepatitis. A similar situation has been recorded as well in city, prefecture and state hospitals.
3) Hours of operation
In accordance with the regulations; our normal working hours: 9:00 am to 12:00 pm, 2:00 pm to 6:00 pm. But in many cases, we have to use off-hours as well to diagnose and treat patients. Sometimes patients were treated late at night traversing tens of miles of dangerous dirt mountain road to go to the patient's home for medical treatment. Most of our patients have no means of transportation beside horse or yak and so we do what we can while they are in the clinic and otherwise make house calls.
When we encounter a poor family suffering from serious illness in need of being transferred to a hospital for treatment, we ourselves will drive the patient free of charge about 150 kilometers to the prefecture hospital.
Starting in 2016, the policy of the Government requires all newly born children to have birth certificates. The result is that most of the mothers now go to the city hospital to give birth, since the government hospitals are the places where birth certificates are provided.
There are other reasons, such as reimbursement via insurance requires city or prefecture hospital delivery. In addition, due to the limited conditions of our clinic, some maternal diseases, (pregnancy-induced hypertension, nephritis, premature birth, dystocia, bleeding) and other reasons they need to go to the prefecture to get treatment. In addition, this year, many mothers presented high blood pressure and nephritis and other comprehensive diseases, diseases mainly produced by eating habits and lifestyle and life pressure. This is a great change from the past.
3) Community based training
As in years past, highly qualified foreign doctors worked volunteer rotations. Volunteer Doctors carried out a full range of medical training.
These Include:
o the use of antibiotics,
o hypertension,
o heart disease,
o tuberculosis,
o hepatitis,
o arthritis,
o digestive diseases,
o community health etc.
What we have learned is to train the 40 CHWs, the Community Health Workers, to deepen and expand their knowledge and to trust them as people who have deep roots in their villages. That is the way we increase our survival --building a culture of strong healthy mothers and girls.
CHWs are actively involved and very grateful for their role as teachers among their communities, spreading knowledge of disease and disease prevention. On one level, basic knowledge of the causes of disease and related work and the importance of community health is one part of their role. Another is to identify what kinds of social and cultural changes –such as washing of hands and surfaces connected with the preparation of food— are a necessary component of a healthy community. After many years in this very traditional society, the small changes in behavior have had a sea change impact on the largest threat everyone can see: virtual elimination of maternal mortality and morbidity and vast reductions infant mortality and morbidity. This gives the clinic and the Surmang Foundation increased credibility working alongside their friends and neighbors for the protection of health and life and ensuring strength for women and girls, resulting in the sustainability of Tibetan culture.
Dharma Sagara Surmang Clinic
December 30, 2016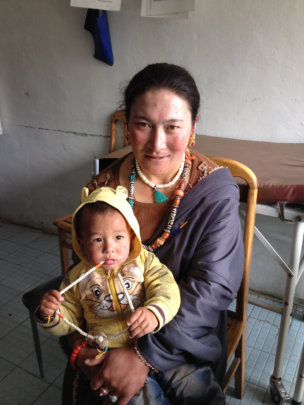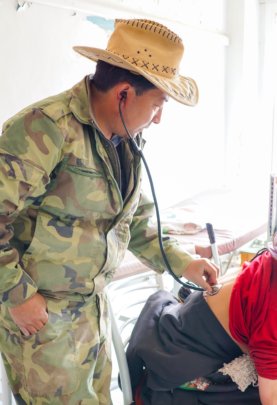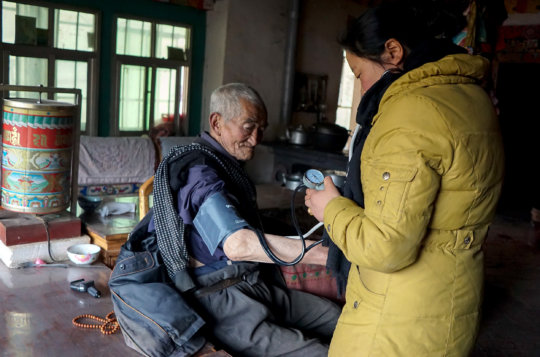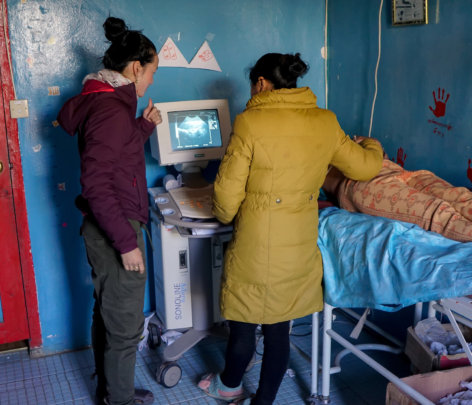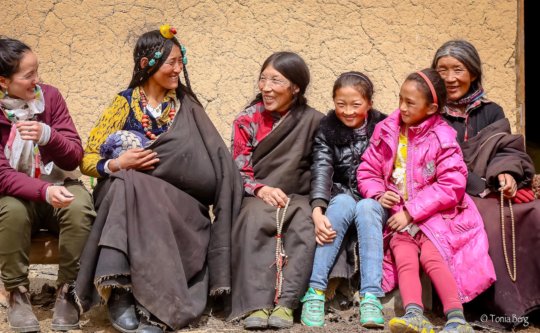 Links: