Two Brothers Rescued From the Abusive Hands of their Father
The case of twelve year old Kevin* and his six year old brother was reported to the Children Helpline by a journalist working with a community radio station Nairobi. She had received a call on her radio show from a Community Social Worker who presented the case of the two children who were being physically abused by their father and step-mother. The children were also not going to school. Kevin* had been badly beaten and his private parts were swollen making it difficult for him to walk and was therefore bedridden. The neighbors had tried to intervene to have Kevin* taken to hospital but his parents were very hostile.
When this case was received, the Helpline's Children Officers planned a rescue operation involving Government Children Officers nearest to the child, The Police, and an ambulance service. With the support of the community members, the children were rescued. Kevin* was taken to the Hospital while his brother was placed at a safe shelter.
Meanwhile the Area Chief and the Children Officers mobilized the community members to locate parents who had since gone missing, arrested them and they could be charged with assault of their children. The case is still in Court and it is our hope that the case will be decided in the best interest of the children and serve as warning to other parents who are assaulting their children.
All these would not have been possible without the collaboration between the child protection actors at different levels and the community. The media's role in blowing the whistle ensured that the children got assistance before it was too late.
Kevin* is healing well, at least physically but the Helpline counselors will have to take both him and his brother through debriefing and long-term counseling sessions. Once their cases are resolved, they will either be reintegrated back home to live with relatives or moved to a more permanent shelter.
*Names have been changed to protect the identity of the people involved*
Help us reach out to more vulnerable children: http://www.globalgiving.co.uk/projects/change-the-lives-of-child-abuse-victims-in-kenya/
A teacher sentenced to 30 years in prison for sexually abusing a child
In 2009, Childline Kenya received a case of an alleged defilement of a 13 year old girl by the headmaster in the school where she was attending. The matter was taken to court where it had been since 2009. The accused was charged with defilement. Childline Kenya engaged the services of a private prosecutor in the matter from the International Justice Mission (IJM) and the Teacher's Service Commission (Kenya's employer of teacher and partner of Childline Kenya) to investigate.
Upon receipt, the Teacher's Service Commission (TSC) lodged an investigation to ascertain the truth. This led to more children coming out to accuse the teacher of sexual abuse. The investigation report by the TSC was submitted to Childline Kenya and was very helpful in court, proving that the accused person committed the offence he was being charged for. The TSC further dismissed the accused from duty.
This Sexual offences Act in Kenya provides that any person found guilty of having defiled a child aged between 12-15 years should be jailed for a period not less that 20 years. The court found the accused guilty as charged and sentenced him to 30 years imprisonment, with an option of instituting an appeal against this decision within 14 days of passing this judgment.
From Childline Kenya's end, we have closed the case unless the accused files an appeal. We appreciate the continuous support shown by the Teachers Service Commission in ensuring that their employees do not abuse children or take advantage of their superior position to their subject and violate their rights. This is a major milestone achieved in the fight against child sexual abuse.
Thank you for your donations – Mukami now has a house!!!
In 2012, we introduced Irene Mukami and her family to you. Mukami is, the 8 year old girl whom we rescued from domestic child labour in Nairobi. On returning her home, we found a family that was living in the worst form of helpless and poverty. The 9 (nine) member family was living in a shack-like house (see picture No. 1), had barely enough to eat and all the 7 children were not going to school. However with your donations and a further contribution from our partners, we intervened and managed to send Mukami and her 5 siblings to school and embarked on a process of building a new house for them.
We are very excited to report to you that the new house is now complete and the family moved in on 20th July 2013!
We at Childline are overjoyed by this achieved and it is our hope that we can support more children and their families that pass through our hands. We have attached a few photographs which will tell you about the journey of Mukami's Family.
THANKYOU FOR YOUR SUPPORT!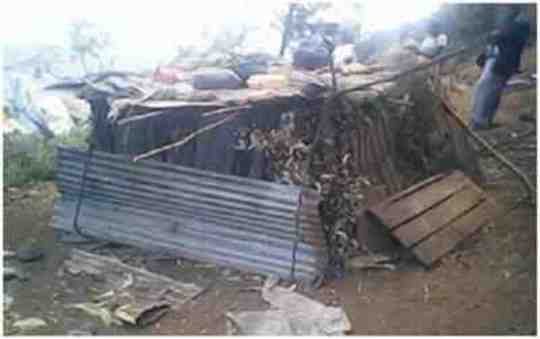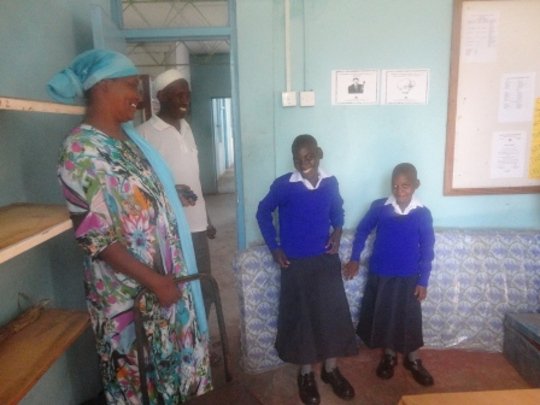 WARNING: Javascript is currently disabled or is not available in your browser. GlobalGiving makes extensive use of Javascript and will not function properly with Javascript disabled.
Please enable Javascript
and refresh this page.