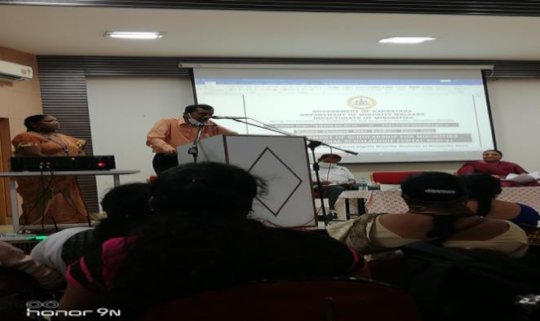 Summary of each event
Online classes were taken by all teachers from classes 1st to 7th. SA-1 Answer papers were collected from parents and correction of papers was ongoing. Called parents for Minority scholarships. 5 new admissions to SIS were done.
Adhering to the Govt suggestions. Mahatma Gandhi Jayanthi celebration Online as well by SIS Staff in Campus.
Webinar on Swachata Action Plan, Swachhata Action plan for pre-schools & schools during Covid-19" To have continuity on Covid awareness and precautions.
N.S. Hema Memorial Day Online Celebration. To commemorate Memorial Day of APD.
Rangoli Competition was organized by HR Department for all APD Staff. On the occasion of N.S. Hema Memorial Day, SIS staff participated and won 2nd place.
Webinar on Global listening and sharing. Global listening and sharing session: space for health workers to share their experiences, challenges and innovations when providing services to children with disabilities during COVID-19To to maintain self-health and students health conditions especially in the case of disabilities.
Uploaded children's details in SATS with TC and Marks sheets.IEP entries were done by respective class teachers. To keep in track with the academics, co-curricular, admissions and attendance, Counseling is done for new admissions.
Dance Therapy By Ms. Vishaka Verma, To continue sessions and to keep students involved.
Webinar on Mental Health Reports compilation Mental Health during COVID-19: The life after confirmation. Report prepared on religion and caste details of students
Webinar on World Health Day, Celebrating World Mental Health Day 2020To recall the need for mental health during Covid.
Admission book entries are done by admin staff. Related to Govt. submissions during the academic year.
Worked on Q2 review report. To update internal reviews.
SATS updated.
Essay Competition s online To awake the learning, imagination of children on 13th Oct 2020. Goonjan entries were done by Class teachers. To update activities.
13 parents were sensitized on scholarship details. To enable parents to fill the application forms.
Teachers and Principal Meeting regarding workload, day to day updates, worksheets, etc to be updated.
Online Sports started and resumed in collaboration with students and parents. Understanding, engaging and involving students in Indoor sports like carom, chess, pyramids, counting numbers, small traditional games to keep in track with sports and games that were missed in schools. Teachers prepared GK Google forms.
Webinar on "Review and Development of Junior Red Cross and Pariposhanam Project". To adhere to Govt. webinars
Online Nursery Parents meeting for new admissions, To highlight parents on the compilation of firstquarter. List prepared for CWSN who can avail health drinks,To enable individual donations.
Stress Management workshop for teachers and students by Counselor, To enrich knowledge on the care of disability.
Worked on Annual report.
National Cerebral Palsy day program, To be aware of cerebral palsy and care. Webinar on Hygiene and Behavior, Understanding Hygiene Behavior & Behavior Change: Hand washing and Food Hygiene.To continue precautionary measures during the Pandemic.
Registered 12 students for the Quizabled competition. To enable participation of children online.
Webinar on Early Identification of Academic Disability, To understand different learning difficulties in academics.
Prepare for Rajyotsava Celebrations. Song Practice by SIS Teachers for Kannada Rajyotsava Day Celebration.
CBSC webinar on CRC's role in the disability field.To enrich knowledge in the field of disability.
Induction Programme on NIOS Guidelines and Norms by Coordinators from Delhi, Thorough flow of the entire programme was discussed.
CBSC webinar on CRC's role in the disability field.To enable learning in the field of disability and teacher role. Preparation for Kannada Rajyotsava Day Celebration.
DUSSEHRA VACATION.
Webinar on SLD Strategies to teach children with SLD/NIEPIDTo add to various strategies in teaching.
Webinar on developmental milestones, parents and teachers To be aware of developmental milestones.
State Level RCI CRE program, To enhance teachers professional growth
Webinar on Air Pollution and Covid19. (Sharp)To be aware of Covid during the increase and spread.
SIS staff celebrated Kannada Rajyotsava Day on the SIS campus. The celebration was done online and the recording was uploaded in the Social media program came out very well. All teachers, APD staff and students actively participated.
To enable students engagement SIS teachers continued with online classes from nursery to 7th Std. The time table was modified based on new Govt. orders. Worksheets were made and distributed to parents. The time table was modified based on new Govt. orders. Worksheets were made and distributed to parents.
Quizlet Online Meeting to organize the quiz competition in this situation of Covid Pandemic.
Webinar on learning disabilities on the 46th Anniversary of IDBA - Shri V. Gopalakrishnan's life and Deaf education and also association.
IDPD Celebration meeting was held. Ensuring participation of all staff.
SATS entry is done and updated in Goonjan. To track ongoing processes.
Teachers prepared Kannada Rajyotsava certificates. For effective execution.
International Volunteers Day Celebration, to contact the volunteers for Gmail ID's and to fill the Google form. Staff involvement and to encourage volunteer activities in SIS.
Teachers entered SA-1 Marks entry in MIS and Marks register book, also monthly attendance entry in MIS. Tracking academic progress and overall review.
NIOS workshop for the SIS teachers organized by Principal Maam. Awareness and engagement of staff. SHARP Youth & Adolescent Health during Pandemic &After.
To keep children wanted, accepted and remembered. Teachers prepared worksheets, greeting cards and wrapped gifts to distribute to students for Children's Day on Teachers Parents Meet.
To keep track of academic progress, Parent Teacher Meeting From Nursery to Class II. Parents had come and collected report cards, certificates and children's day greeting cards and gifts.
Demo class on Quizabled Questionnaire to participate and accept challenges.
The biometric machine was replaced with a new biometric machine on the SIS campus
Parent-Teacher Meeting From Class III to Class VII. Parents visited the SIS campus and collected report cards, certificates and children's day gifts. To keep track of academic progress.
Planning and preparation, to enhance student and parent's satisfaction Children's Day video and photos were recorded and taken on SIS campus. Then later the video was trimmed, edited and compiled in the desired form and submitted to the Principal madam and shared with children through social media.
Online Children's Day Celebration. To observe the day with full fledge enjoyment and involvement
Prepared case studies of a student and submitted them to the donor. Staff involvement and donor report submissions.
To enhance competitive spirit Baal Olympiad Competition was held from Class 1 to 4. 5 Children actively participated in the competition.
Workshop on phonics for teachers organized by a special educator.
Meeting with CEO Sir, regarding School programs and BEO rules and regulations. To be updated and review by heads on the academic progress.
To be aware of the working of inclusive schools Orientation and awareness on inclusion Inclusive Education Quiz3 staff and 2 parents participated in a quiz on google forms organized by Azim Premji University. Christ University students Interaction about Inclusive Education with the school principal for IDDR events.
The Teacher Foundation Webinar The secrets behind the success of the world's education superpower Comparative study and knowledge of should in India.
SHARP Webinar Road safety behavior during Covid-19 School-age Adolescents.
Workshop by Principal on how to make entries in External programme in Goonjan.To create awareness to all students at the primary level. Tracking academic level and progress.
Consolidated attendance Teachers entered monthly attendance in Consolidated attendance
To complete all attendance and students tracking during the ongoing COVID season
Webinar conducted by Therapist on Speech and hearing difficulties of CwSN, Follow up by therapy unit.
To implement the knowledge and methods accumulated in the training held in earlier months Teachers implemented TATA ClassEdge offline and online session of virtual teaching while taking online from Nursery to Class 7th.
For tracking academics classes, FA-3 marks the entry in Goonjan by Teachers
To achieve maximum attendance and academic work completion by students Counselling was done regularly for students of different classes by the school counselor.
To follow up on the teaching methodologies and training, Workshop was conducted by the Principal and 2 SIS teachers on teaching methodologies based on TTF (Teachers Training Foundation) methods.
To keep track of the various issues faced by the parent during the pandemic, Telephonic counseling is done by counselors in collaboration with respective class teachers.
SATS and Goonjan entries are done.
Online classes are taken from Nur to Class VII according to Govt's online class scheduled timetable. Worksheets, videos of study material and notes were shared with children through social media. Time table prepared for FA-IV shared to children, Assessment papers from Nur to Class VII were prepared.
The quiz was conducted by the HR dept. on account of IDPD day. All the staff responded.
IDPD online Celebration in APD, The International Day of Persons with Disabilities is a very important event for APD. All the SIS teachers and support staff attended the programme.
Online celebration of kanakadasa Jayanthi organized SIS staff. Parent's children staff witnessed the programme.
Webinar SHARP topic to Support & Accessibility for students with reduced mobility in schools.
Parents sensitization programme for class VI and VII by our counselor.
Activity for teachers Organized by a social worker, to develop concentration and for mind relaxing.
Webinar Sharp "School Vaccination challenges and readiness. Accessibility for students with reduced mobility in schools.
Workshop for teachers on how to enhance their concentration levels
School Vaccination challenges and readiness - Webinar on Support &Accessibility for students with reduced mobility in schools
New Year Celebration Video was recorded by SIS staff for students and APD staff. Teacher's Day Celebration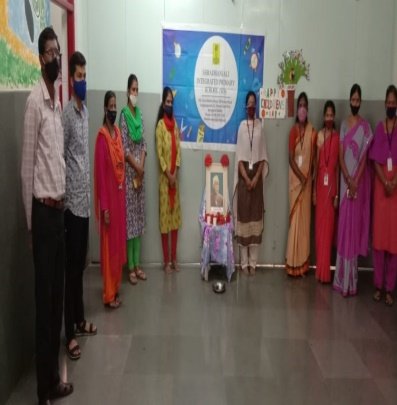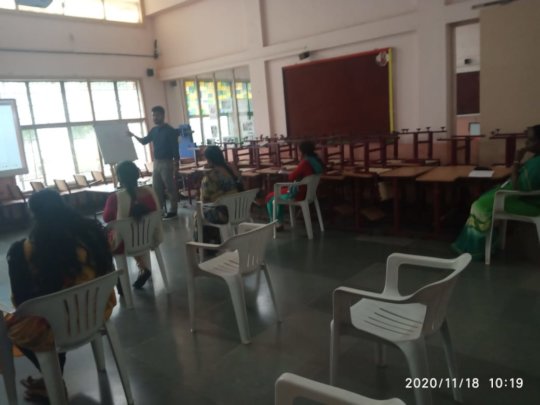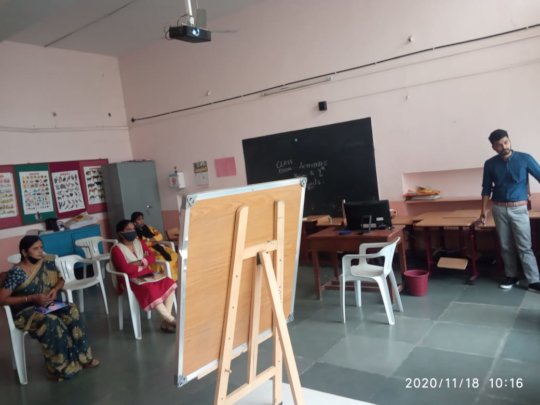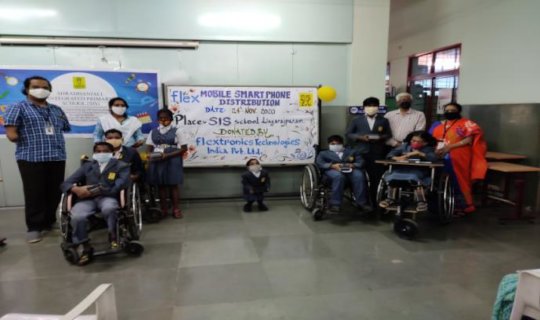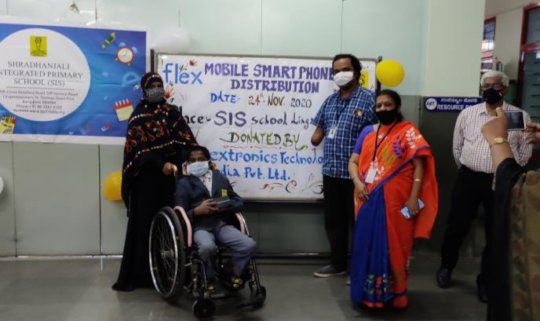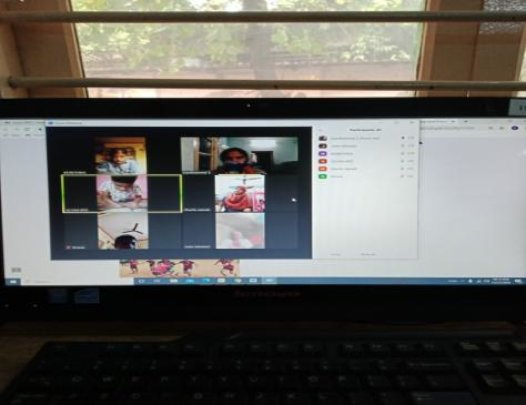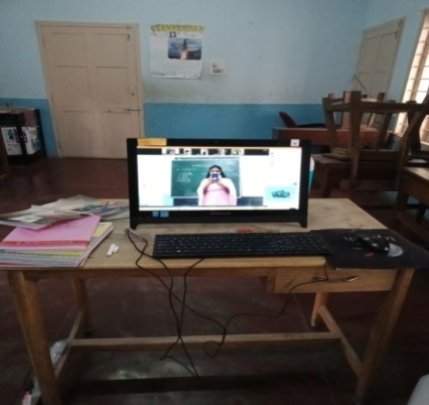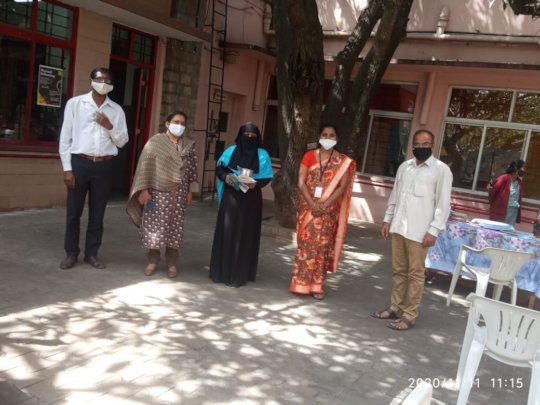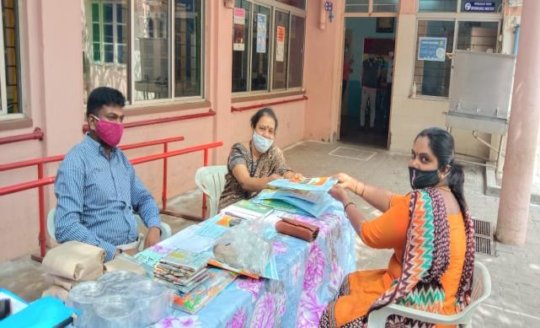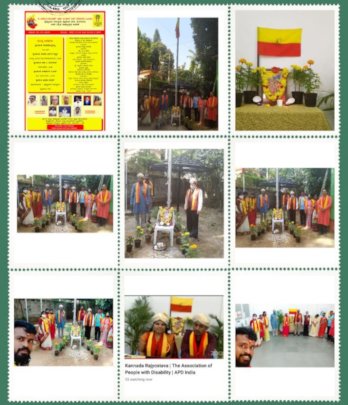 Attachments: