"Getting girls on the football pitch takes a lot more than just having balls, cones, and nets. In my experience, you really have to address the whole context. You have to talk to parents and encourage the girls over and over to come do this thing that they are told is not for them… We need to have more female role models for the girls to see, to inspire them. If we start with this generation, they can shape a new future with greater gender equality." — Catherine Kabanyana, SWB Uganda Girls' Program Coordinator
At SWB we are continuing to celebrate International Women's Day by launching our newest initiative: the Global Goal 5 Accelerator in partnership with Common Goal and Women Win. The Global Goal 5 Accelerator advances Sustainable Development Goal #5: Gender Equity 5 by supporting local programs to get more girls in the game, elevate female coaches on the sidelines, and build more gender-inclusive organizations.
From TODAY through March 13, nine football-for-good organizations from Tanzania, Kenya, the Democratic Republic of the Congo, Ethiopia, and Uganda will come together to kick off a 4-day collaborative workshop hosted at Soccer Without Borders in Kampala. Throughout the week female organizational leaders and coaches will work to build unique Gender Action Plans and commitments for their organizations to work towards over the next 10 months. Following the in-person workshop, participating organizations will form a community of practice to support progress toward their individualized goals, continuing to share resources and best practices.
Living as an adolescent girl in much of the world means facing the realities of early marriage, unplanned pregnancy, denial of education (especially secondary school), social isolation, and gender-based violence. Girls who play sports not only gain physical and socio-emotional benefits, but also show improved academic achievement and educational advancement (Women's Sports Foundation). Soccer can serve as a powerful influence on norms and attitudes at an individual, community, and global level. Participation in soccer gives girls an opportunity to understand their bodies as athletes, build their confidence and voice as leaders, and access a community of supportive peers and role models.
This unique combination of these individual and collective impacts that make sport-for-development programs uniquely positioned to contribute to Global Goal 5. In the coming months, Soccer Without Borders will be collaborating with additional partners to bring the Global Goal 5 Accelerator to Europe (May 2020) and North America (June 2020), creating a ripple effect for girls worldwide to build their self-efficacy, strengthen their voices, and broaden their community.
To learn more read our full announcement and follow along on Instagram as our team in Uganda kicks off the inaugural Goal 5 Accelerator!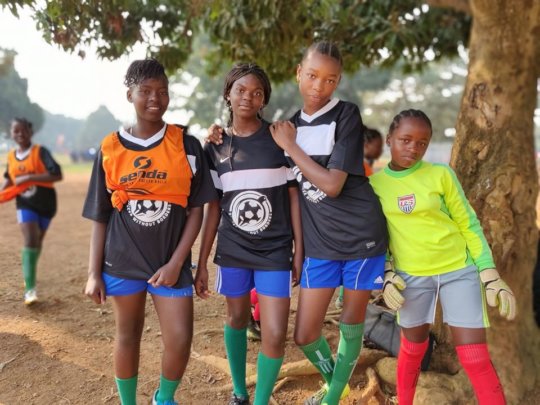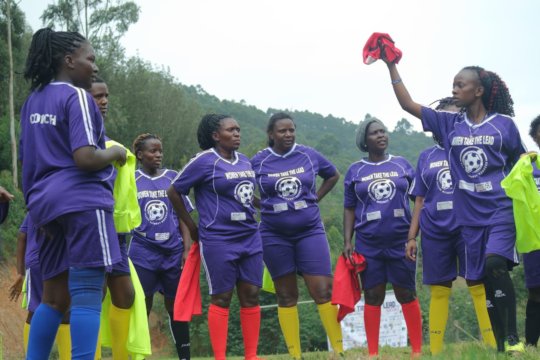 Links: