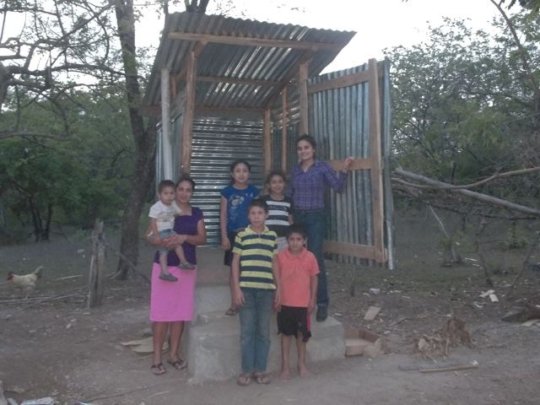 Dear Supporters- One of the most satisfying things for me about Agua Pura is to interact with young people throughout Latin America, and help them as they work to improve the lives of families in their communities. I want to share with you a story from Honduras written by one of the students we are supporting. As you read Raquel's story, please consider supporting her and other young men and women like her this holiday season. A donation to Agua Pura Para El Pueblo in Raquel's honor will go to funding programs like hers throughout Latin America. The enthusiasm of our students to tackle challenges is truly inspiring, and I'll share more of their stories with you in the future.
Remember, we at Agua Pura are all volunteers and 100% of your donation goes to the programs we support. Also, can you consider becoming a recurring monthly donor? Every dollar goes a long way and even a small monthly contribution makes a big difference in our work. Thanks so Much!

Here's Raquel's story:
My name is Raquel G. I come from the community of La Teja, a small, rural community located in the Southeast part of Honduras, near the border with El Salvador. Approximately 100 people, or 20 families, live in the community. La Teja does not have running water, and until now did not have any sanitation services. In August 2012, I won a scholarship to study Environmental Technology at Mt. Hood Community College, Gresham, Oregon, in the USA for two years. One of the
requirements of the program was to develop a project that could be applied to my community, and I chose the idea of building composting toilets to alleviate the problems of water pollution caused by the lack of sanitation. During my two years of study, I attended the Clinton Global Initiative University (CGIU) conference in 2014, where I won a grant
funded by The Resolution Project.
Thanks to the grant and the hard work of the programs that have supported me including Agua Pura Para El Pueblo, I have been able to successfully implement my project in my community.
The project's goal was to build 16 latrines for individual family use so that each home would be equipped with a composting toilet. The community members contributed local materials such as: sand, wood, ash, etc. and the rest of materials were purchased with funds from The Resolution Project grant.
A composting toilet was also built at the school as a prototype to show the community members. Through our project, 13 latrines were constructed at individual family homes, and two additional latrines were constructed for the
community's use at the local school and church. People in La Teja have been very supportive of the project and are Thrilled to have a sanitation system in their community. Currently I am working with Agua Pura Para El Pueblo to provide Water Purification Indicators for my community so that they can have safe drinking water.
I am also expanding my project in another community called La Flor, Santa Ana, la Paz, Honduras; and La Teja is the perfect example to follow.
Sincerely,
Raquel G.
Thank you again for your generous support in the past! We appreciate every donation and hope that you will continue to support us going forward. You can read the stories of some of our other students on our website Agua Pura Para El Pueblo. Also, please contact me directly if you have more questions, tom@aguapuraparaelpueblo.org and finally,my offer still stands: if you would like a Water Pasteurization Indicator for your own use please let me know. They're great for camping and emergencies!
Thank you!
Tom Carter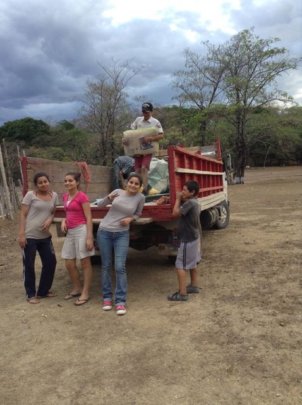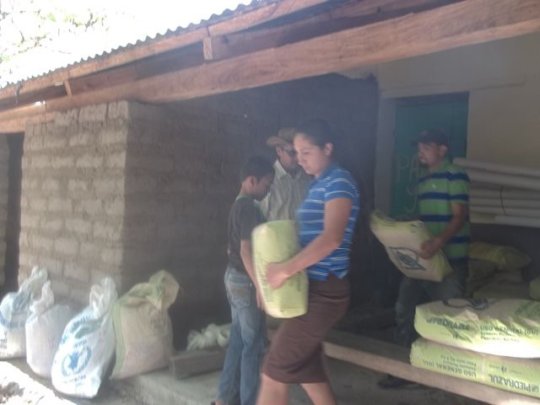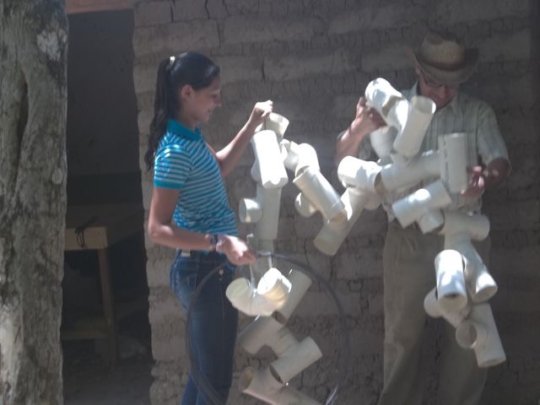 Links: