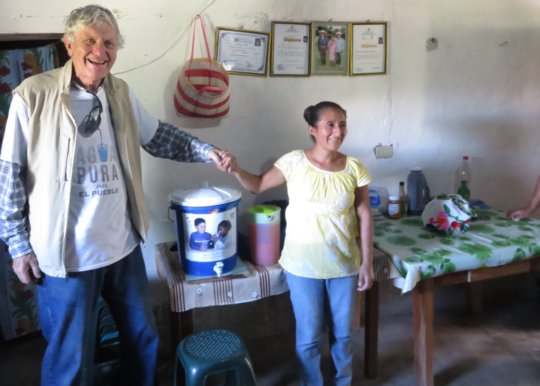 In the tiny community of Llano Largo, Honduras, Leyda L. runs a small community pharmacy where she sells over the counter meds but can also take blood pressures, measure blood glucose, and provide first aid. In 2013 Agua Pura trained Leyda in water testing and water purification and she still uses the WAPI we gave her own to ensure her family's water is safe and promotes their use to her neighbors.
In 2013, Agua Pura first visited Honduras and conducted clean water workshops – helping communities test their water for contamination, and learn how to use Water Pasteurization Indicators (WAPI's) to ensure their water is safe to drink, and Leyda was at those workshops. Last month, we returned for the third time to help our partner, Project Global Village, set up manufacturing of WAPIs in the mountainous Ocotepeque region of Honduras – so that they can bring WAPI technology to the 1500 families with small children in the area.
Many communities all over Honduras lack clean drinking water – the World Health Organization and UNICEF estimated 1 million Hondurans still do not have access to safe water sources. Contaminated drinking water is a major source of illness in developing countries, and one of the leading causes of death for young children. We feel that these families cannot wait for governments or outside benefactors to provide safe water, they need help now! Our current goal is to start by providing the 1500 families in communities like Leyda's with WAPI's, and with the help of Project Global Village go from there to bring safe water to all families in the country.
This is the first time WAPIs have been manufactured in Latin America, and we are very excited about it! Setting up local production of WAPIs, and working with community leaders like Leyda to educate the population and promote their use will ensure that families in the Ocotepeque region do not have to depend on outside help to protect themselves from water borne diseases.
Thanks so much, Tom Carter

With your continued support of our work, we will continue this important project in Honduras – providing training, materials and monitoring the impact of WAPI distribution. Thank you so much for your help! Can you consider becoming a recurring monthly donor? It would really help us with our long term programs to have regular predictable income. You can sign up here.


Do you want a WAPI for yourself to see how they work? Write to me and I'll send you one at no charge. These are simple, safe, inexpensive devices and they save lives!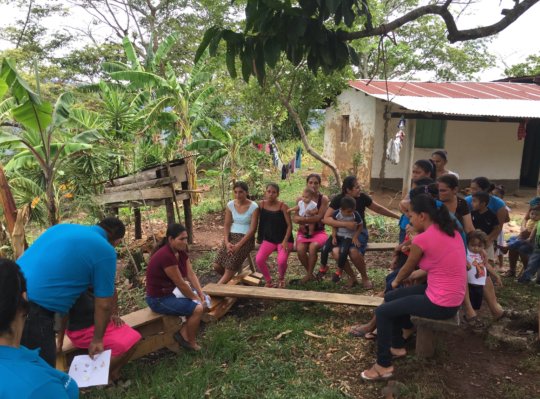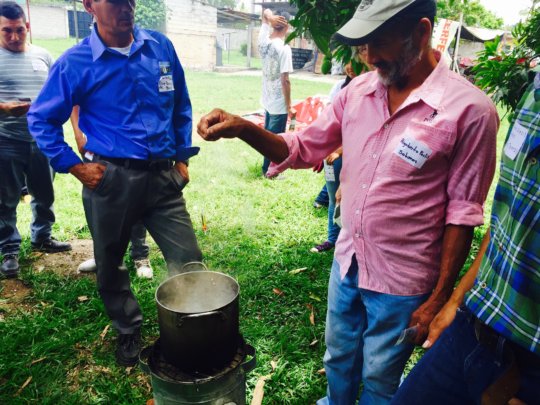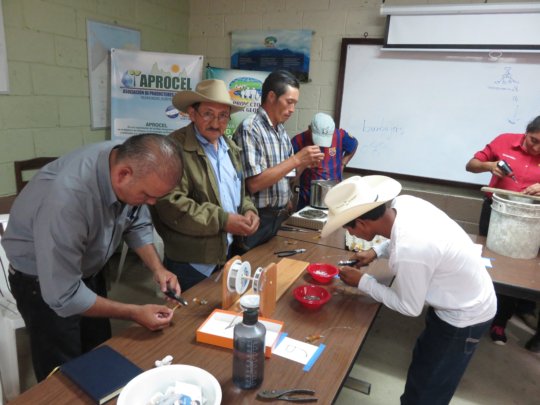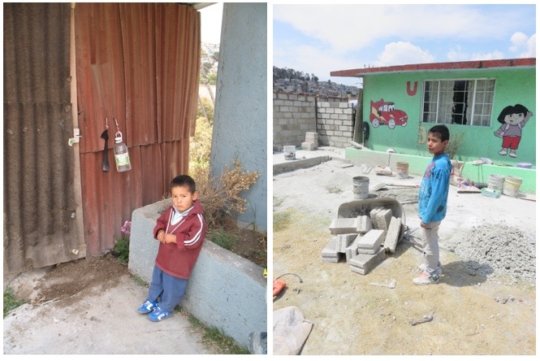 Hola Friends and Supporters!
Can I tell you a story about Pablo, a young Mexican boy I know? Pablo lives with his family at a garbage dump outside of Mexico City where they work as scavengers recycling plastic and cardboard. Their home is a shack made of sticks and plastic tarps they took from the dump.
I met Pablo 9 years ago when Agua Pura helped Pablo's family build a composting latrine for them to use, the first private toilet they ever had. We also built a latrine for the small volunteer school near their community. Over the years we have revisited many times to work with other projects and to help maintain the schools latrine. Each time we came we saw Pablo and his community grow, and saw the school become larger and serve more students. Finally, after 9 years of use the latrine at the school was outgrown and broken down and needed to be replaced. The students had no bathroom and some were reluctant to come to school.
With your support and encouragement, Agua Pura raised the money to build a new, bigger and better latrine for Pablo's school so that he and his fellow students could have a clean, safe bathroom to use. It has separate rooms for boys and girls and running water to wash hands and it's big enough for the whole community to use when they have events.
I've just returned from helping build the new latrine, it was a wonderful community effort. Pablo's family and many others worked hard to get the project completed in time for a big community event, a mini-olympics for children throughout the area. It was hot, heavy, dirty work, but I was so proud to see the families all together building something for their future. I'm including a bunch of pictures showing the construction. The first picture is of Pablo 2 years old in front of the schools old latrine and now age 11 helping to build new one. Agua Pura will continue to support Pablo and his family and all the families in his community to have clean drinking water and sanitation, "one family at a time - una familia a la vez".
Your support is what makes our projects a success. Can you consider making an extra contribution to help us continue our work, perhaps even as a recurring donor? Because we are so small every donation has a big impact on our plans.

Thank you so much for your help,
Tom Carter
p.s. Here's a link to our exciting next project on GlobalGiving, it's really going to have a big impact throughout Latin America: WAPI's in Honduras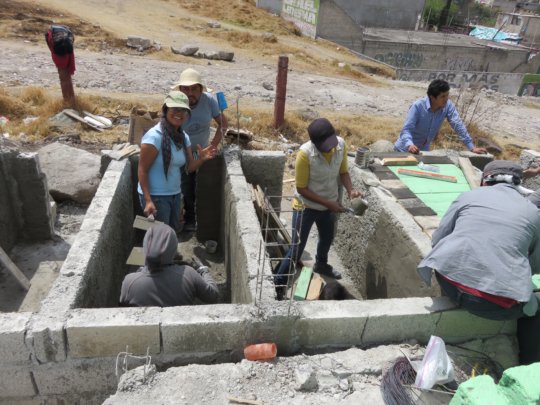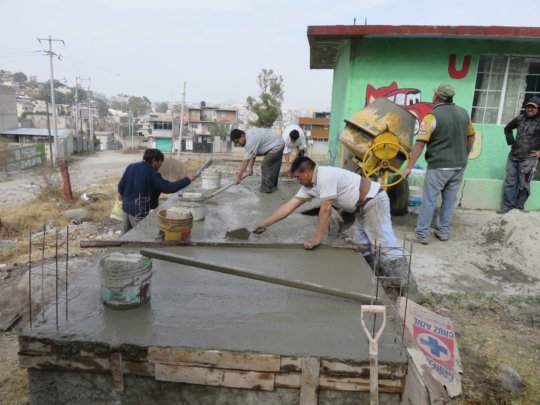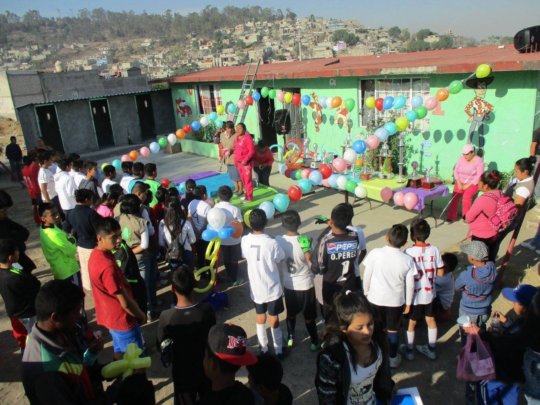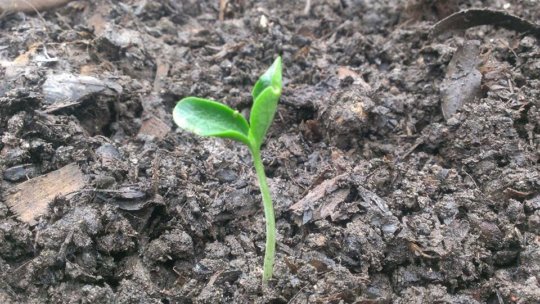 Dear Friends-

Today I want to share a success story from a young student that you support through your donations to Agua Pura. Hovard is a young man in Cap-Haitien, Haiti who was able to come to the US to study environmental technologies at a local Community College. While here we helped him learn about water and sanitation issues and other things he could do to help his community and his country.
There is no garbage collection in Haiti, resulting in water contamination and a breeding ground for disease. Howard has started a garbage recycling and composting program with his neighbors. He has enlisted his friends to start collecting food waste to be composted into garden soil, and his plan is to sell this nutrient rich soil to farmers and others to improve and enrich soils and increase crops. This is the small scale, local programs that we believe are the most important and successful and we are helping Hovard with his project.
Here's Hovard's story:

Growing up in a third world country, there are many challenges. I was blessed with the opportunity to study in America, where I was part of an environmental study program and I decided to create and implement a plan for composting back home, in Haiti.
Haiti lacks the infrastructure that many first world countries take for granted.Haiti has a massive problem with trash. It is everywhere and on hot days -- which there are many;
the smell is dense in the air. However, Haiti also has gorgeous beaches, beautiful waterfalls, lovely mountains, it is a wonderful place to visit, but the abundant rubbish issue can deter travelers from visiting my country. I believe that once the garbage issue is managed, people will be more willing to travel to Haiti.
My composting initiative, to start, will educate the people in my community. Waste reduction is one of the benefits, however the end result of composting is creating mineral rich soil. This soil can be used for families to grow nutrient rich food. It will also reduce the waste that lines the streets in Haiti and there will be a less trash that is burned, polluting the air.
Currently the trash on the streets is burned. The burning of waste, while efficient, greatly contributes to air pollution. It also is bad for people's health, the smoke can cause lung cancer, asthma, burning eyes, ozone reduction. Because of the worldwide issues with air pollution and the ozone layer reduction, I feel that my composting project, while only in my small country, will contribute to lessening of pollution worldwide.
If my project is successful in Haiti, I plan to expand to other third world countries. It is a small start but there is much potential for expansion. As the project grows and more people are composting, the overall air pollution and waste issues will decrease.

Agua Pura is proud of Hovard and our other students and we continue to support them and their projects. If you wish to help him with his composting project you can donate to our Agua Pura program and indicate that your donation is for him.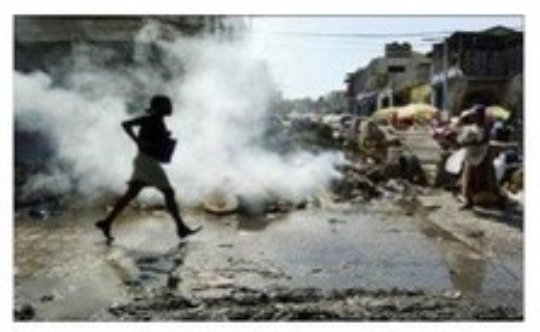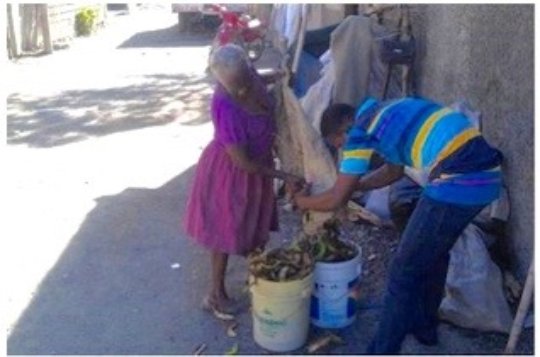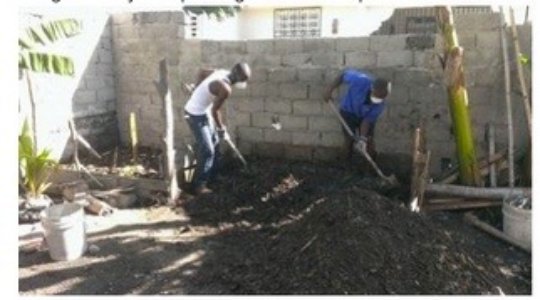 WARNING: Javascript is currently disabled or is not available in your browser. GlobalGiving makes extensive use of Javascript and will not function properly with Javascript disabled.
Please enable Javascript
and refresh this page.