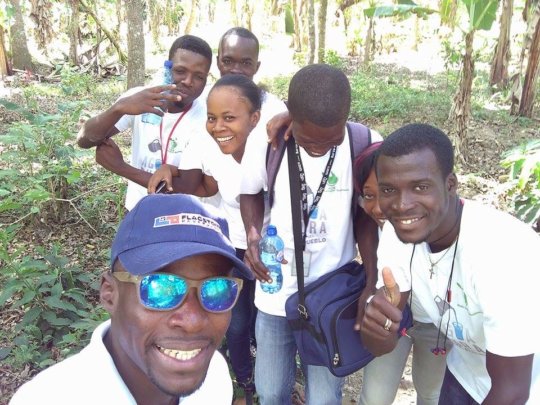 Dear Friends-
A few months ago I wrote about Hovard, a young Haitian man who has started a program of water testing and water purification in his home community near Cap Haitien. There have been Cholera cases in his area and he is working to prevent more. Agua Pura has trained and supported him and provided the supplies for his work. It's our first project in Haiti and we are proud of Hovard and what he has done.
Now there is an exciting new development to tell you about! Agua Pura Para El Pueblo has been asked to help develop a high volume water pasteurizer that can quickly provide large volumes of purified water - without electricity or expensive equipment. We will be working with Hovard and his team to test it for safety and efficiency. It should be able to provide safe water to many families in his community.
The pasteurizer is a highly efficient wood stove designed by a partner organization, InStove.
The stove uses a flow through coil that sits in a bath of very hot water and as the water passes through it almost immediately reaches a temperature that pasteurizes the water and makes it safe to drink. Then as the water flows out of the pasteurizer it is cooled back to a safe temperature. Special heat sensitive valves open and close to allow only clean drinking water to come out.
Next month Agua Pura will visit Haiti with Hovard to prepare for the pasteurizer. It will need many different things to make it successful but we are convinced it will be a big help to the families facing cholera and other serious diseases from contaminated drinking water. There will still be many other families without access to safe water, but Agua Pura will continue to support them with Water Pasteurization Indicators and other ways to purify their water.
You can read more about this new technology on our website Agua Pura Para El Pueblo and about many of our other programs.
Thank you so much for your support!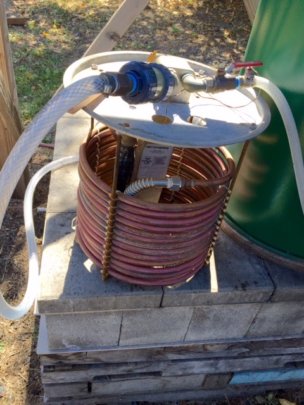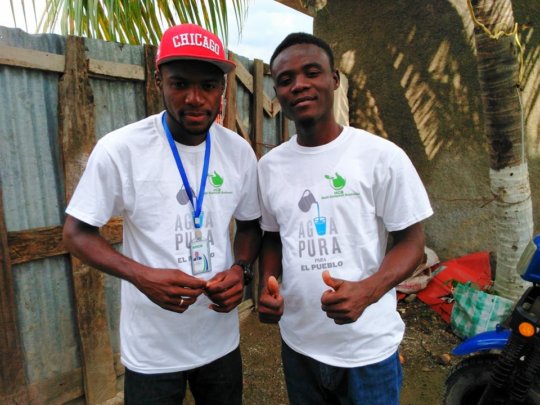 Hovard is a young Haitian who was trained by Agua Pura Para El Pueblo in water testing and purification procedures when he was a student here in the United States. When he returned home to Cap-Haitien he started a very successful recycling and composting business to clean up household garbage and waste that previously was dumped in the street.

Now, Hovard and Agua Pura have started to tackle the problem of contaminated drinking water in Haiti. Thousands of people there, adults and children, have died of Cholera in the last few years, but with simple methods the cholera bacteria in the water can be killed. Agua Pura works at the most basic level, with individual families, to teach them how to protect themselves from disease and give them the supplies they need to stay safe. Over the years we have distributed thousands of Water Pasteurization Indicators (WAPIs) that show when water is purified and safe to drink.

First Hovard will test local drinking water supplies including wells and surface waters for contamination. Then with that information he and his staff will conduct community meetings to talk about what people can do to protect themselves against disease. They will also distribute WAPIs and other necessary supplies.

This is an exciting new program for Agua Pura and our first project in Haiti. We are not sure where this will lead but with your help we are committed to help fight cholera and other water borne diseases there. With Hovard we work directly with the families and the children to bring safe water.

Agua Pura gets no government aid and all of our staff are volunteers so your tax deductible donations have a huge impact. Will you help us combat disease and bring healthy drinking water to the families of Haiti? Every donation helps and we are dependent on the support of you and others who believe in us.

If you have supported us in the past and would like to really help further our work, would you consider becoming a regular, recurring monthly donor? Even small regular donations help us to plan ahead and set future goals. This month Global Giving is matching recurring monthly donations to help encourage supporters to make the commitment, so your impact will be even greater.

If you wish I can personally send you a Christmas gift of a Water Pasteurization Indicator so that you can see how they work and how your donation saves children's lives. Please write and let me know.


Merry Christmas and God Bless you and your family.
Tom Carter tom@aguapuraparaelpueblo.org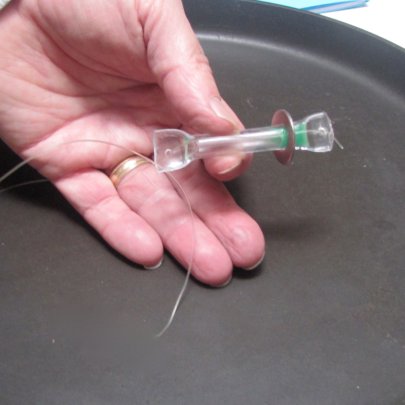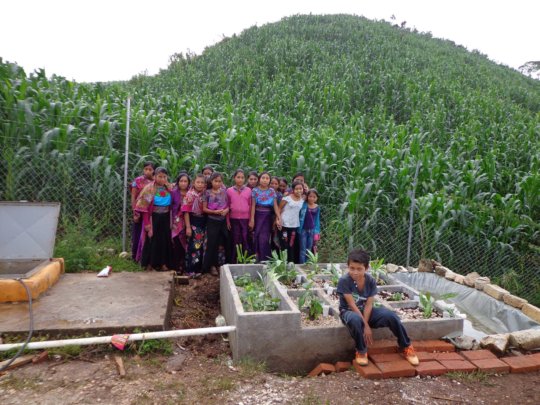 Here's a brief story about someone your donations help support. As we've mentioned before we have trained many college students from throughout Latin America in our methods of water testing and water purification. When these highly motivated students return home they apply what they have learned in their communities, tackling local problems for themselves. We are proud of them and support them however we can.
Vicki was a student of ours who came from a very traditional area in southern Mexico and wanted to help her community. She is very interested in Biology and ecology and has organized clean up and recycling campaigns to protect the local environment. Recently she took on another big project, cleaning up waste water that was polluting the local streams.
Waste wash water from her schools latrine and other sources was running onto the ground making a muddy mess and contaminating fields and water supplies. Vicki studied the problem and decided to build an organic bioswale filter to cleanse the water before returning it to the stream. Her plan was a system of connected settling ponds with aquatic plants and gravel to remove contaminates. Agua Pura helped her with the design and provided funds for her project.
Using local help and enlisting the aid of the students she built a very effective system that has cleaned up the mess and now filters the waste water before channeling it into local fields and streams for irrigation. Vicki and her local community are rightly proud of the work they have done.
Agua Pura Para El Pueblo often receives reports like these from students and supporters and people we have trained all over Latin America. It is very satisfying to see that our work is being carried on and that families lives are improving because of it. We work one student at a time, one family at a time, one community at a time and your support and donations are what has made these projects successful. Thank you so much.
For your interest, Vicki posted her own summary of her project, in Spanish, on our website which you can see on the attached link.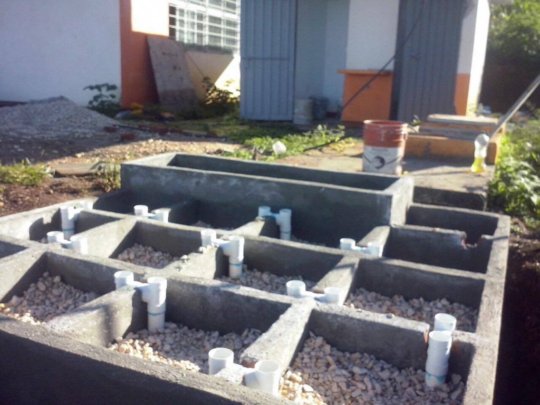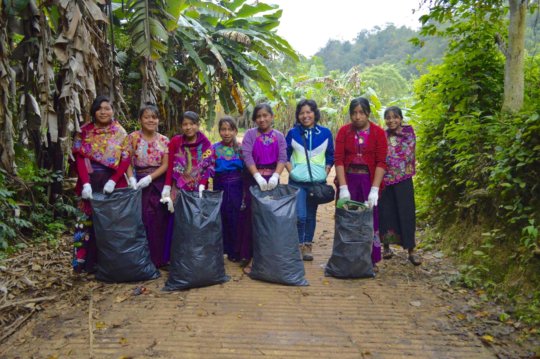 WARNING: Javascript is currently disabled or is not available in your browser. GlobalGiving makes extensive use of Javascript and will not function properly with Javascript disabled.
Please enable Javascript
and refresh this page.