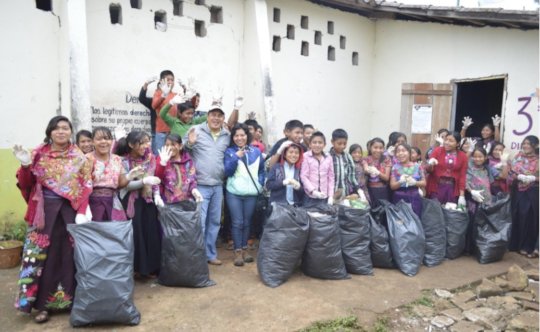 Agua Pura seems to have a special connection to the young people of Latin America.They are often patriotic and civic minded and want to help improve their communities. They are eager to learn about how to protect themselves and their families from contaminated water and to share what they know with others. Because it's our focus to train people to carry on our programs, often they become some of our strongest supporters and advocates.
Agua Pura has also been fortunate to meet students from across Latin America in schools and colleges and they too have become our supporters.
Here are stories about just a few of our student volunteers, who have helped promote clean water and sanitation in their communities.
We first met Vicki when she was a student studying environmental technology. She came from a very traditional Mayan community in southern Mexico and was eager to take back to her community ideas that she learned from Agua Pura. With our help she developed a grey water filtering system for her school, and organized community clean ups. Vicki has volunteered to help with water testing and purification programs throughout Mexico and has been invited to present programs in Guatemala as well.
Sayda is Honduran. She went with us to the mountains of Honduras to help demonstrate clean water technologies in remote communities. Sayda and her friends have volunteered a number of times with us.
Humberto in rural Honduras knows what we teach is so important that he shares what he has learned in his own community.
We often find bright young people like nursing student Danis who helped teach her community in remote Panama about water testing.
In Haiti, Hovard, Lisemonde and Manno have formed student groups in colleges to help prevent cholera by showing how to easily purify drinking water.
These young women are helping build a new safe latrine for a school in Mexico.

We have many stories about how young volunteers have joined with us to help improve their communities, and we are proud to share them with you. Thank you so much for your donations! Can you consider becoming a recuring monthly donor? It would help our programs so much to know that we can continue to count on you for support.
Sincerely,
Tom Carter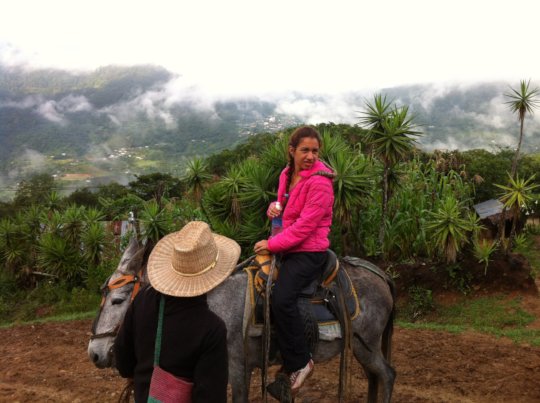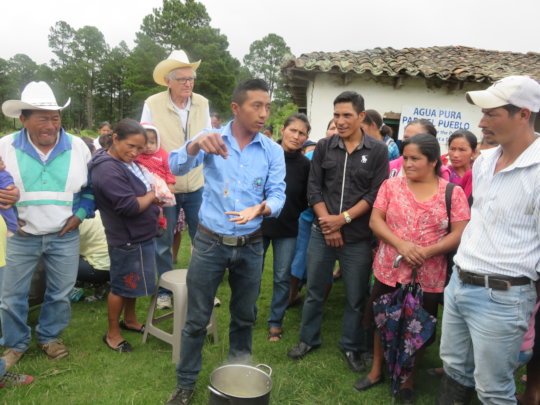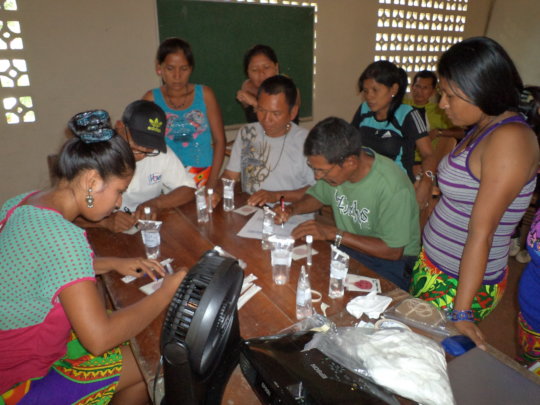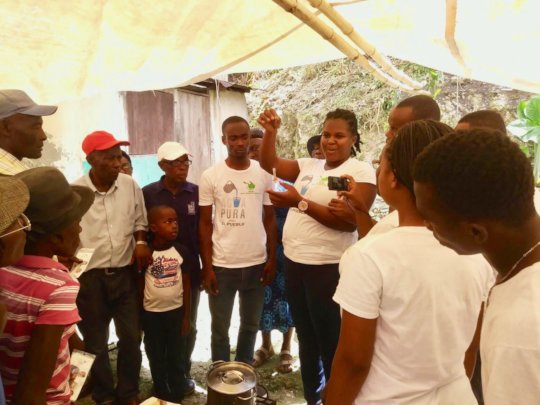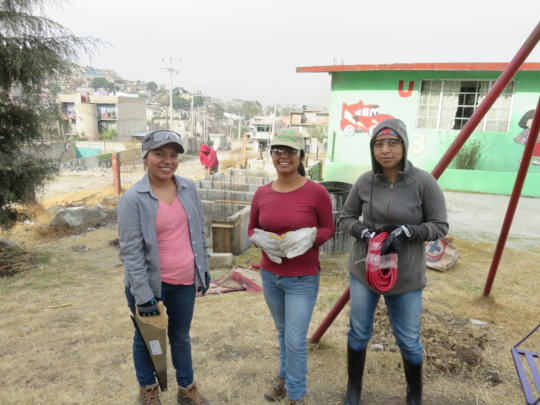 12 years ago on a quiet Sunday morning I read a story about women in Africa who were cooking with a small solar reflector stove. They were using the sun's energy to prepare food for their families, but they could also could heat water enough to pasteurize it and make it safe to drink. When I saw how simple and safe it was, I realized that pasteurizing water could save lives especially of young children around the world, and Agua Pura Para El Pueblo was born that morning.

Now 12 years and many projects later we are still working with you to save lives with the same simple methods with which we started. We work throughout Latin America teaching how to accurately test water for contamination and how to make it safe. We have distributed thousands of water pasteurization indicators (WAPIs) and other devices, and have ongoing programs in several countries to manufacture and distribute more. One mother we spoke with said: "my children haven't had diarrhea in four years! God bless you!" It's gratifying to hear of yours and our success "una familia a la vez" - One family at a time.

We know that you have many interests and obligations, and we treasure the support you have shown us in the past. Can we ask you again help us continue our lifesaving work? Can you make a donation this Christmas to help us reach even more families and children? At Agua Pura we are all volunteers and 100% of each dollar you donate goes to provide a WAPI to a family. Thank you for any help you can give.
Sincerely, Tom Carter
p.s. You can read more about Agua Pura on our website Agua Pura Para El Pueblo.
p.p.s. Would you like a WAPI for yourself to see how they work? Write me at tom@aguapuraparaelpueblo.org and I'll send you one.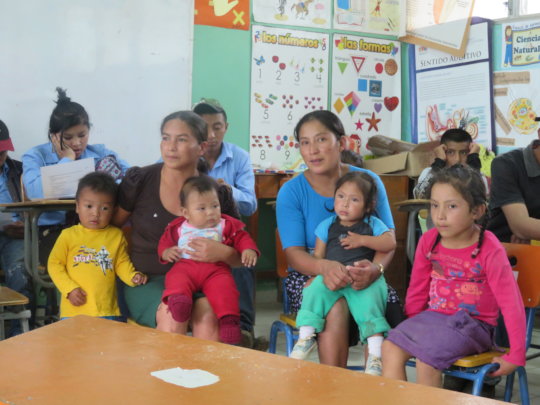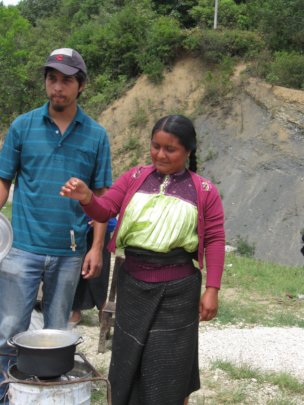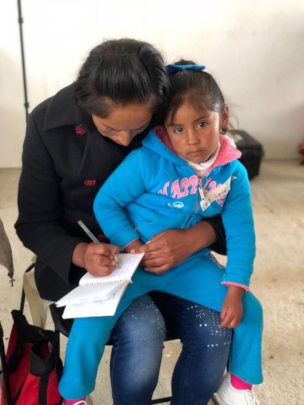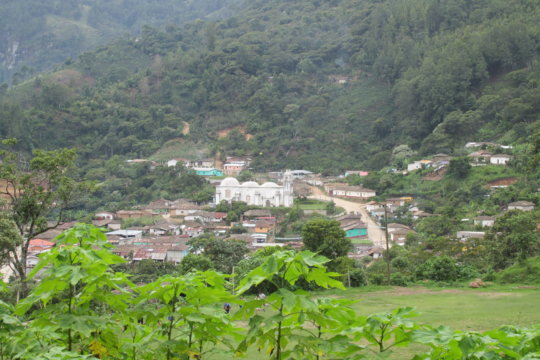 It's our 5th year and we'e heading back again! It's a great pleasure to return to beautiful Belén Gualcho in the mountains of Honduras. Agua Pura has been invited back each year by our partner organization Project Global Village to help provide safe drinking water to the many small communities there.

With your support we have provided thousands of reusable Water Pasteurization Indicators to families. These inicators show them when their water temperature has been raised high enough to kill disease causing bacteria in the water and the water is safe to drink. Using Water Pasteurization Indicators (WAPIs) is the cheapest, fastest, safest and most effective way to purify drinking water and each year many families proudly show off their WAPI to show that they are drinking safe water. Two years ago we set up an operation to make the Indicators there in Belén Gualcho and next week one of our volunteers is returning to bring supplies and train another group to produce and distribute them to families in a different part of the country.

Each year we also try to visit the local schools and community health centers and provide safe water for them as well. We have formed partnerships with different organizations to distribute simple clay filter pots to small health centers so that the patients and staff can have clean drinking water. We also provide high capacity Sawyer water filters to local schools. Each day the teachers purify enough water so that their students can drink safe water.

Another big problem is that many small communities have a water supply, but some are broken and others are unsafe to drink. Wells, springs and other water sources may be contaminated by animals or full of mud from the rainy seasons. Many systems were built by the government or donated by volunteer organizations, but because of a lack of parts they no longer work. Also, often no-one knows how to operate them, there never was any training or support provided. This year we are sending a water engineer to try and tackle this problem. We will be surveying the water systems and testing the water to see what the problems are, trying to fix them when we can and training local water teams to manage and take care of their systems in the future.

Agua Pura's goal is to help families take control of their health for themselves. Having a WAPI as a tool help purify their drinking water means that they will have safe water no matter what happens to their local water supply. And supporting and assisting local water managers means that communities can maintain their own water systems in the future.

Your support is what makes our work possible. We are a very small organization, all volunteers with no paid staff, and so every dollar you share with us goes directly to supporting clean water in Honduras and throughout Latin America. We are stretched thin by the many requests for help we get, but we will always try to do the best we can and make your donations as effective as possible.

Can you make another donation to help continue our work? Even better, can you consider signing up for a small, regular, monthly contribution of support? We promise to make every donation count!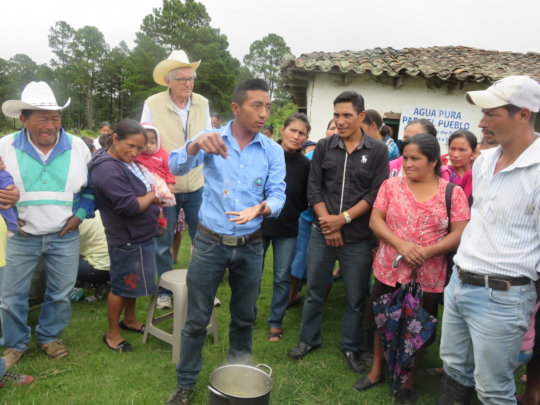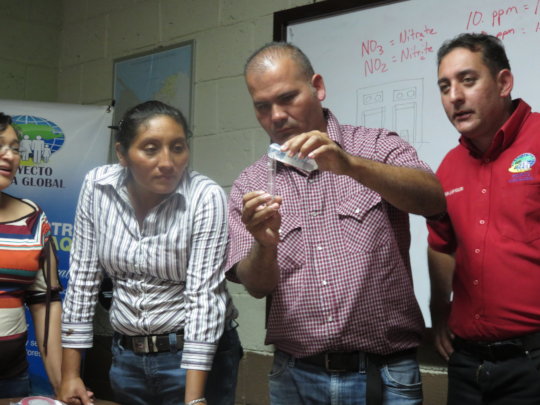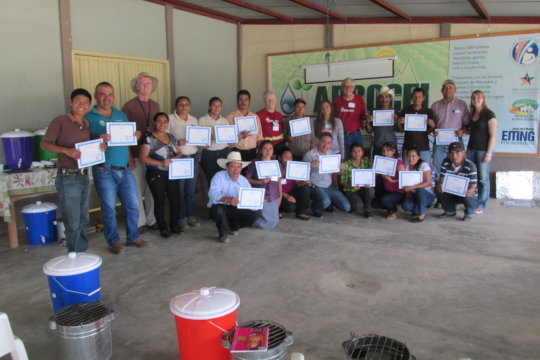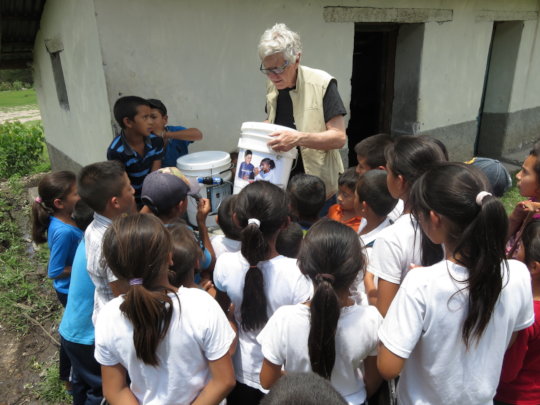 WARNING: Javascript is currently disabled or is not available in your browser. GlobalGiving makes extensive use of Javascript and will not function properly with Javascript disabled.
Please enable Javascript
and refresh this page.