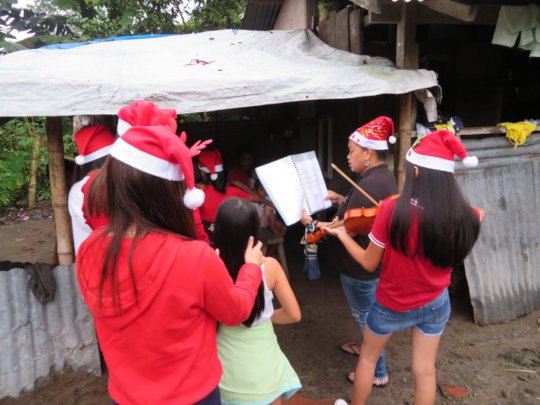 One of the fun things about the Christmas season is blessing our patients with surprises, like a Christmas party and Christmas presents, and best of all, reverse Caroling!
Our Mercy In Action midwife Nerissa surprised some of her postpartum patients right before Christmas by "caroling" them. The caroling team included our other midwife Mitch, our volunteer social worker Rina, and Nerissa's daughter and her friend who played violins to accompany the Christmas songs.
What you need to understand, though, is that in the Philippines when someone sings carols at your door, it is the tradition that you have to give them food or money. We were doing it in reverse (caroling them to bring them food baskets) but the poor families did not know that at first.
One woman asked "Why are you choosing us? We are too poor to give you anything". Then our team surprised her by saying "We are bringing you gifts with this caroling", and proceeded to share the food baskets they brought!
Oh, how fun it is to turn everything up-side-down once in a while. Just like the up-side-down Kingdom of God, where the least are the greatest. And at this time of year, we remember that the King of the Universe came to earth to be born into a poor family, refuges who were not welcomed in the town as they had no money for an inn, even as she was about to give birth. But God surprised them with angel songs and precious gifts from Wise Men.
Thank you for your donations to Mercy In Action this year, and please consider a generous donation to help us end the year strong and ready to go forward into the new year with our ministry to the poor here in the Philippines.
Mercy In Action year-end stats:
Free to the poor in 2018:
253 Births
922 Prenatal exams
614 Postpartum exams
And countless prison visits, clothes, vitamins , food and love given away to those in need !
Love and Blessings,
Vicki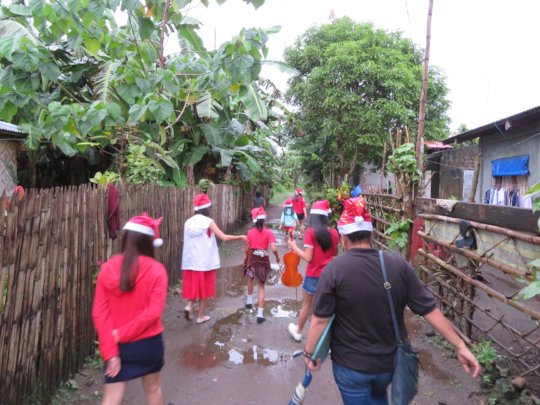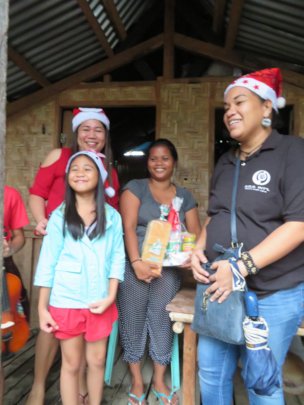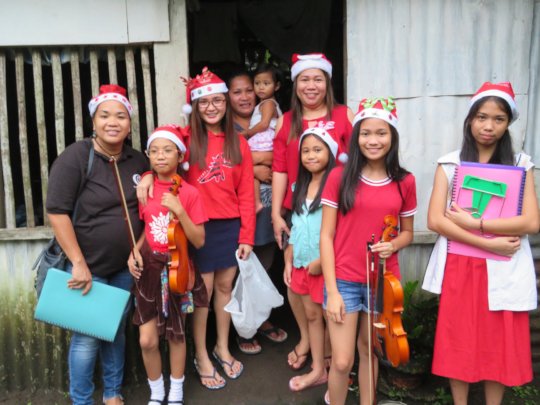 Links: