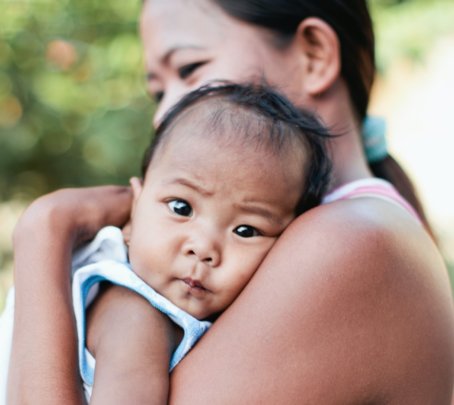 This year, 2020 marks the Year of the Midwife and Nurse! And March 6th is the observance of International Woman's Day at GlobalGiving.
Here in Mercy In Action's two birth centers in the Philippines, EVERY DAY is Women's Day and MIdwives Day, as our care is what is called "Woman-Focused", offered in a model of health care that is called "The Midwifery Model of Care"!
So far this year, we have welcomed over 100 babies into the world in our birth centers, taking us over 15,800 in all. In each birth, the care was provided by a team of highly trained licensed midwives, and the woman having the baby was the focus of attention. Her needs are paramount. When the baby is born in our centers, the mother and baby stay together and are treated with respect, kindness, and skilled attention to every detail.
Also this year so far, we have given out thousands of free prenatal vitamins to pregnant women, given away hundreds of baby layettes and hand-crafted baby hats, and provided hundreds of home visits to new families postpartum.
Our midwives are out in the community empowering young girls; encouraging them to stay in school and delay first childbearing until such a time as they are ready. We teach Facts For Life to make sure all girls grow up healthy and strong, emotionally, physically, and spiritually. This is a safe path to Safe Motherhood when the time comes for them.
How can you help? Simply make a donation of any size today (March 6th, the GIRL FUND matching funds day!) or at any time up through March 13th, in honor of GlobalGivings GIRL FUND campaign to help women and girls . Any size gift - whether it's $10 or $100 or $1,000, will help Mercy In Action have a chance at being chosen for the year-long Girl Fund.


Do you have more ideas on ways we can empower women and girls?
Everything that Mercy In Action does helps promote greater opportunities and gender equity for today's and tomorrow's women and girls alike!

Thanks for being a part of our team!
Love,
Vicki Penwell, Executive Director