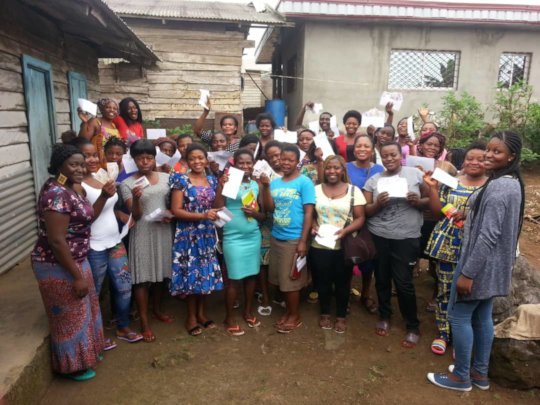 Dear donors,
Thank you very much for what you have done so far for us and for the young women participating in the Keep a Girl Alive project.
While the situation all over Anglophone Cameroon is dramatic, with more than 400,000 persons internally displaced and daily casualties, our current project area calmed down a bit in the past two months. With hostilities between the two sides kept to a minimum, most project participants are slowly coming back. We closed the year supporting 43 of them with new business grants. A part of the grant was fixed, another part depended on how much they have saved throughout the year, as a "savings incentive".
These are the impressions of our volunteers and staff:
Sylvie Ebitoh: "So far it has been a challenging moment getting the beneficiaries together. The period has been a testing one for them, but still, most still push through to see that their businesses stay alive. A training on entrepreneurship was carried out, one at Reach Out's office for those staying in Buea, Tiko and Limbe and one in Tole, in our field office. The program was the following:
Refresh Bookkeeping concepts.
Discussion on savings and its benefits
Business challenges and brainstorming on solutions
Drafting basic Business plans
Health talk on HIV/AIDS
Disbursement of 50.000FRS grants to beneficiaries
Disbursement of savings of 2018 plus saving incentives.
Recommendations
Levai Pensiga "The training was very educative and interesting for me as a new volunteer. I had the opportunity to interact with young women-at-risk. It was so exciting getting to know new things concerning bookkeeping too, which was something new to me. I could see how they can keep daily records of their income and expenditure. Everyone was amazed when one of the girls (Elizabeth) had a clean, uninterrupted, record of her business from 2016 to the present date. The interaction with the girls showed me that they understand issues of finances, and they are very open-minded. Everyone was very supportive, the collaboration from the participants made me more confident during the training.
The women were very happy with the exercise on savings. It had short lessons about how to save, the importance of saving and the benefits participants can have after saving with Reach Out. Many of the girls could even testify about the benefits of savings. As planned, we shared a pot of about 1,000 $ between all beneficiaries who saved, in a manner proportional to the amounts saved. The best of them was Blandine, who went home with her savings and a substantial grant, altogether almost 300$. When she got the news she almost collapsed out of excitement. Participants went home even more eager to start saving next 2019."
Atem Akonjang "Since I was introduced to the Keep a Girl Alive project, It has been a wonderful experience. The life experiences shared by the beneficiaries in the field and the level of commitment showed by the girls are very inspiring and motivate one to have a passion for working. Nothing is satisfactory to me like when I see smiles on people's face which come as a result of capacity building. Working on this project has been a 'dream come true'.
As of now, the impact of this project can be visibly seen in the lives of its beneficiaries. It will be of great importance if such opportunities could be scaled-up out to other women in more communities, without forgetting the present beneficiaries."
With this, we close 2018, a year where we helped as 123 young women to move out of extreme poverty and create permanent sources of income for themselves. We hope you have an amazing 2019.
Thank you very much.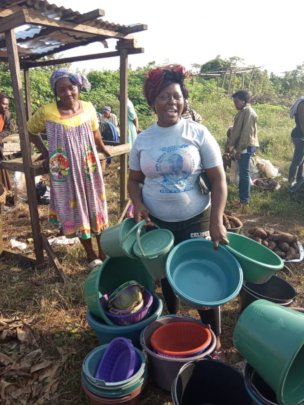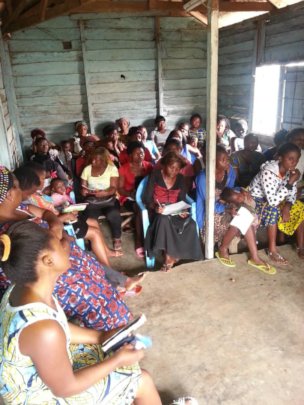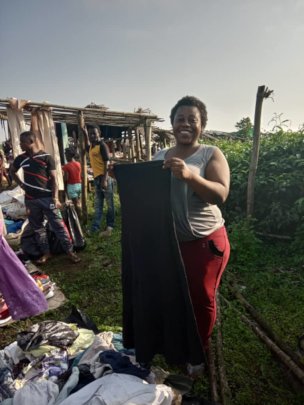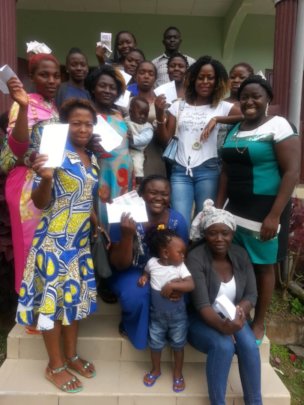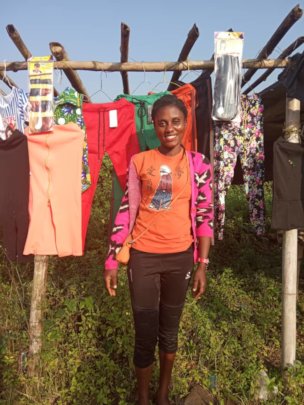 Links: