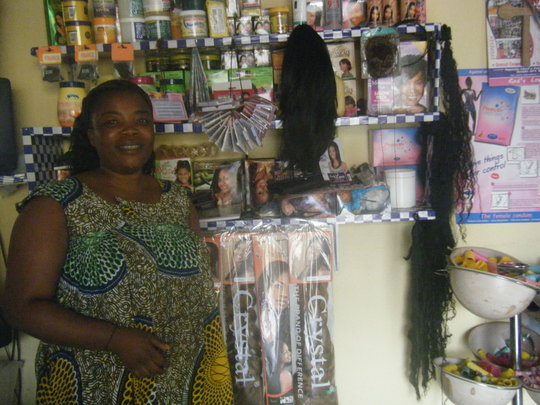 Dear Donors,
We focused during this phase of our ongoing effort of making an impact on girls' education in Cameroon to follow up and ensure proper implementatio as well as evaluate the impact of your donations on the lives of our target beneficiaries. So far, Reach Out Cameroon through your support has brought light to the lives of 36 girls in Tole and Bakweri town who are today "counting their blessings and naming them one by one".
Based on assessment and the need, the capacity enhancement centre was extended to the heart of our beneficiary community- Tole to accommodate an after school progam for the underprivileged kids in the community as well as reduce the cost of transportation to the lone centre operated initially. Based on the trainings that were offered to the girls on HIV and AIDS, Prevention of Mother to Child Transmission (PMTCT), Family Planning, Nutritional counselling and Gender Based violence, the recent evaluation and follow up sessions proves the putting of knowledge into practice by the beneficiaries. They can now regulate their births, sponsor their children to school, take care of their personal needs as well as care for their aging parents.
In the current partners meet up by the Global Giving representative to Cameroon (Britt Lake), beneficiaries expressed their joy:
Vastina Nguti , "I never knew how to go about opening my own saloon but thanks to the grant given to me be my Reach Out Cameroon, I could sell the items, manage my business and invest more to start up my own beauty saloon" she confessed.
Mbah Esther, "Reach Out has taught me to be financially independent, not to only rely on my husband for all my needs. I pray other girls learn from me"
Clodine Manyi Tole " I no longer have time to run after men for money. All I do is spend time on my business and think of improving it. Thanks a million to Reach Out Cameroon for empowering me economically"
Expect our next report in three months as we assure you your donations are creating an impact in the lives of our beneficiaries.