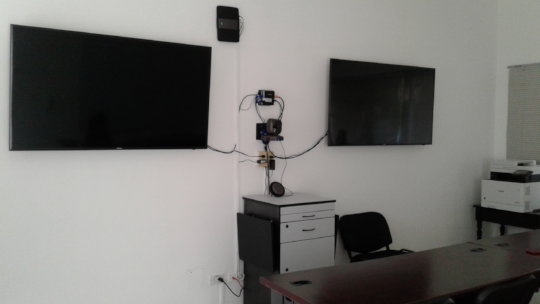 Dear Donor, may you receive a warm greeting. We at the Grupo Puntacana Foundation truly appreciate your contribution.
We are able to serve medical care to thousands of children in need because of supporters like you.
We are grateful that so many generous souls are supporting our cause. Thank you for helping us save precious lives.
Nowadays the clinic continues offering health prevention programs, outpatient consultations, dental care, vaccination, emergency, laboratory and pharmacy services.
We are pleased to inform to you about the activities that took place during the last months:
Together with "Edward Via College of Osteopathic Medicine-Vcom" a telemedicine system was installed at the center in the last october, which will improve the health care services through the knowledge exchange with medical professionals from the USA, the discovery of different approaches to the medical cases and the new medical practices
We have enhanced , together with Akron Children's Hospital, the program to promote children's reading by increasing the book inventory, for the benefit of the more than 180 daily patients
With the presence of the First Lady of the country, Ms Cándida de Medina, Sirs Frank y Haydée Rainieri (President and Vice president of the Grupo Puntacana Foundation, respectively) among other special guests we held on December 10 the signing of the public-private collaboration agreement and the ground breaking for the construction of "Centro de la Diversidad Infantil Punta Cana", which is the unit that will serve children with disabilities. The entities members of the public- private alliance for the development of this project are: Grupo Puntacana Foundation, First Lady Office, Ministry of Health, National Directorage for the Health Care Services, Fundacion Frank y Haydée Rainieri
Please see the 4 pictures attached to this report.
There are still many needs to meet, we hope that you will continue to partner with us in our commitment to make it:
The construction of the unit to serve children with disabilities (diagnosis and treatment of autism, down syndrome, brain paralysis, learning difficulty,)
Missing medical equipment
Staff training programs
Periodic supply of medical supplies and medications.
We will keep you informed about the progress of the project. If you have any comment, advice or question, please feel free to direct them to us and we will answer as best we can.
Thank you very much again for your outstanding support
Best wishes,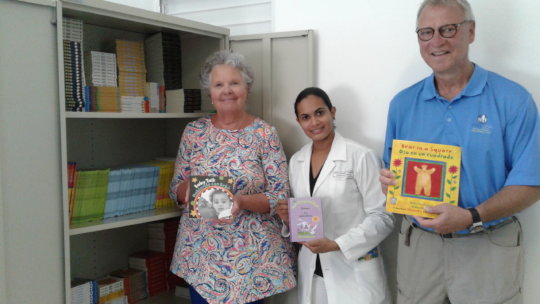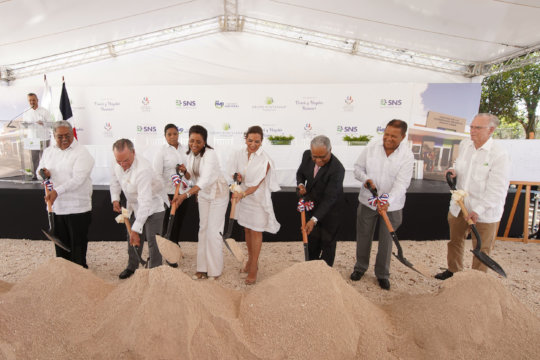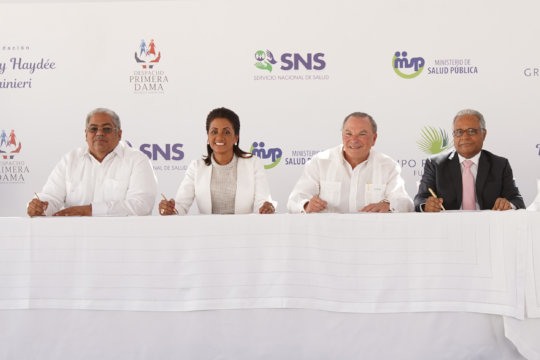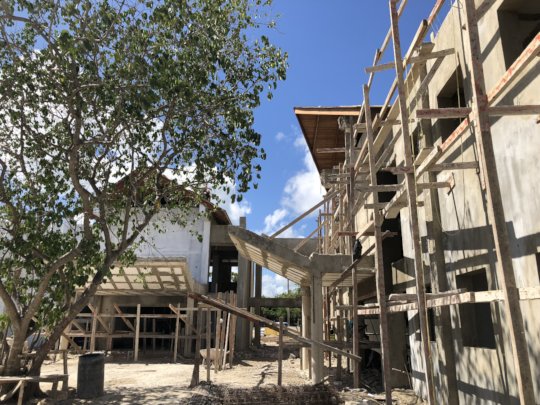 Dear Donor, may you receive our warmest greeting. We are so grateful for your support – you are making the vision of a kind world much more possible.
Thank you for believing in the power of solidarity !
We are delighted to inform you that the construction of the Ophthalmology Center, located at the community of Veron, is going very well.
Please see the 2 pictures attached to this report.
We hope to have the center functioning in the upcoming months, the next stage is about the conclusion of the construction, equipping, staffing and the acquisition of the medical materials necessary to ensure a high quality eye care to the thousands of individuals in need living in the eastern region of the Dominican Republic
Truthfully, we could not do this without you
We will keep you informed about the progress of the project. If you have any comment, advice or question, please feel free to direct them to us and we will answer as best we can.
Once again thank you very much for your support, we really appreciate it
Best wishes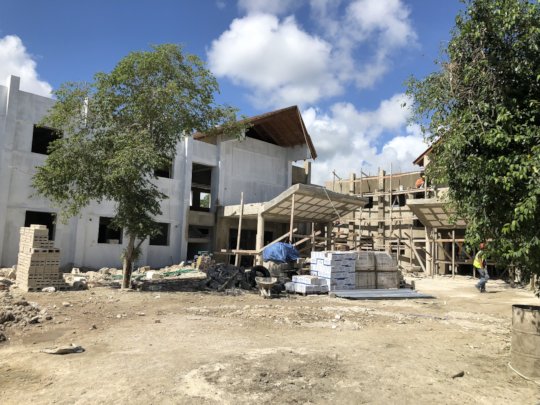 Breeding season has not yet arrived for the Ridgway's Hawks – there are still a few months to go before they begin courtship and nest-building in preparation for raising a new generation of young hawks. As we wait for breeding season to begin, we continue to carry out monthly surveys in Punta Cana and Los Haitises National Park in order to assess where most of the hawks are and their health status. We spend a lot of time in each pair's territory, documenting their presence or absence and recording any interesting behavior we are lucky enough to observe. So far, all hawks are present and accounted for, which is great news!
At the Grupo Puntacana Foundation we held a 3-day workshop for 16 teachers and locals from different areas of the Dominican Republic. Over these three days, participants learned about Ridgway's Hawks, their importance as birds of prey and role they play in ecosystems, as well as different techniques they can use to transmit the conservation message and information in their local communities.
During the last three months, we have been rearing Philornis flies (a parasite fly that affects the population of Ridgway Hawks and other types of birds) in the lab to learn more about their life cycle. We have been able to keep them alive for over 3 months and those flies were used for in-lab experiments intended to find mid-term control methods.
We are testing different organic repellents in a choice arena, where adult flies choose between two entry points baited with food: with or without a repellent. We have been conducting trials with Tobacco and Neem. We are also testing the effectiveness of an entomopathogenic fungus, Beauveria bassiana, against Philornis larvae.
Finally, we are placing traps with papaya juice to trap wild Philornis adults in the field and to have a better idea of the population's abundance.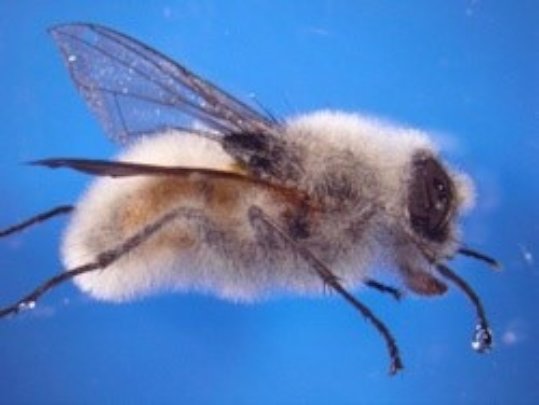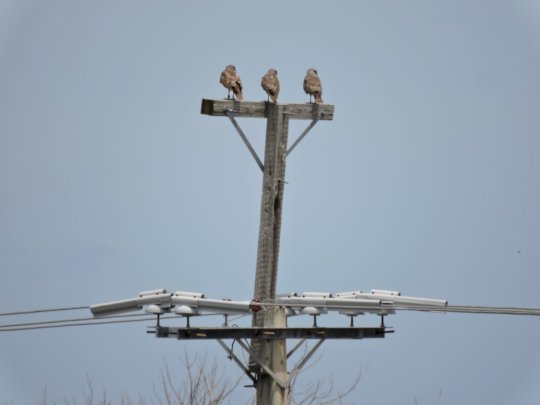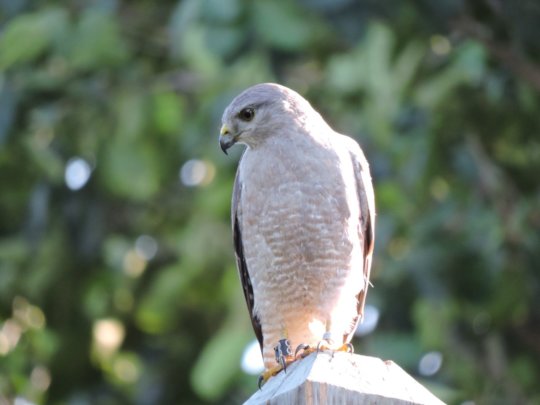 WARNING: Javascript is currently disabled or is not available in your browser. GlobalGiving makes extensive use of Javascript and will not function properly with Javascript disabled.
Please enable Javascript
and refresh this page.