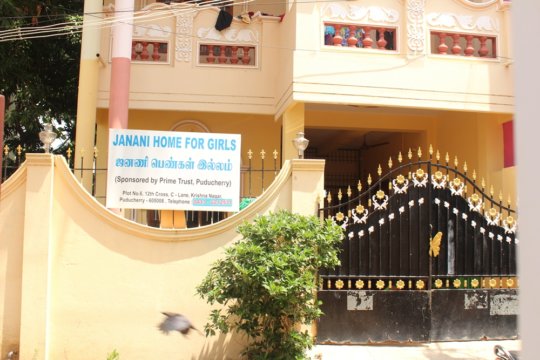 Summary
This project aims at supporting and transforming the lives of deprived children by providing food, accommodation, health care, education and all-round training.
Challenge
Many girl children in our society are deprived of good education, food like their brothers as they are born as a girl child. The girl children lose many opportunities that are offered to male child. The girl children are not allowed to have education and are forced to take up domestic work and take care of her siblings. More than that, the children who do not have parents face hardships such as unsafe living conditions and sometimes, they are forced to prostitution.
Solution
Janan Home for girls is providing balanced diet, nice shelter, education, formation and excellent parental care. They are offered extra-curricular activities such as dance and singing. The children will get extra tuition in the evening to cope up with their regular studies. They are taken care by adults. Janani home provides proper shelter, food and structured day for the young girls living there. Their stay is comfortable, clean. Prime Trust also provides the girls with access to quality medical care. This consistence and active work being done at the Janani home is sure to leave lasting and positive impact on the girls who call this place home.
Long-Term Impact
The girls will be brought up in an environment that will equip them with the tools to lead a self-reliant life. We remove the children from neglectful and abusive homes, and give them a chance to be surrounded by loving individuals. The nutritional, medical and educational care they receive will create a structured and safe life. The Janani home also provides a safe place where they girls can be nurtured, as children, and become productive members of society, when they reach adulthood.
Updates
The children started their second term of their academic year and busy with their monthly tests. Janani Home was visited by the Puducherry government officials and other donors. The children were offered new dresses for the Diwali.
Additional Documentation
This project has provided additional documentation in a PDF file (projdoc.pdf).
Resources
http://www.primetrust.org
Prime Trust Webpage
Facebook
Instagram
Twitter