Summary
Educate and empower the children in slums and rural areas of Puducherry by offering evening remedial classes, counseling services, awareness and community-sensitizing programs.
Challenge
Children born into poverty are affected by a variety of societal challenges that prevents them from achieving their goals. For example, factors such as unemployment and alcoholism within the family, single parenthood, neglect and abandonment forces children to become laborers either during or after school. Illiterate parents can't assist in doing homework, worsening children's disinterest in education. Additionally, limited educational resources, poor infrastructure leave these children behind.
Solution
Evening school educates through remedial classes and experiential learning. We will also frequently conduct awareness programs related to physical, psychological and social issues faced by children. We will also provide counseling services during these hours. We will also teach them their rights and how to access them. The evening school will provide children with a structured after school environment; helping them spend time in a productive way towards their education.
Long-Term Impact
The main goal is to empower and reenergize the children to pursue their dreams. The awareness programs and counseling services will address the childrens' needs holistically. We hope that awareness about oneself and society will help these children to develop a strong personal identity paired with coping and life skills. In addition, we hope that the children take these lessons into their adulthood.
Updates
Now we are strengthening our first Evening School which supports 35 children. The School has got a dedicated teacher and international volunteers are involved with teaching English. With the continuous support, we could see the improvement in their education and scoring marks in their exams. We are finding out possibilities to raise support to start four more schools in the slums of Puducherry.
Resources
http://www.primetrust.org
Prime Trust Webpage
Facebook
Instagram
Twitter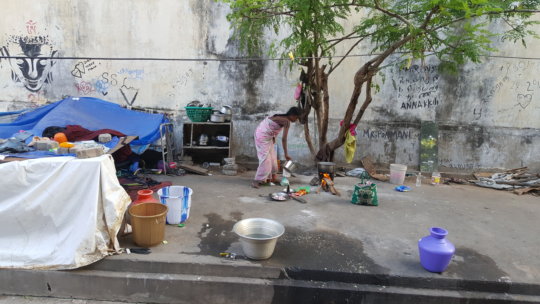 Summary
Prime Trust is trying to support homeless families living on the streets by providing empowerment, counseling, de-additon and vocational training. This project will be carried out setting up a centre. This project aims at brining those people who are under poverty and bringing them to main stream of the society.
Challenge
There are challenges faced by the community that they are unaware of the schemes offered by the government. Also the lack of education, poverty and alcoholism put them down and they find hard to join with the main stream.
Solution
During this year, Prime Trust is trying to create a home which supports 10 homeless women along with their children in the home. The centre will provide support on counseling and guidance, de-addiction and rehabilitation. We will also provide them vocational training and micro credit for their financial stability.
Long-Term Impact
To empower and support these individuals reintegrate into society without having to live on the streets.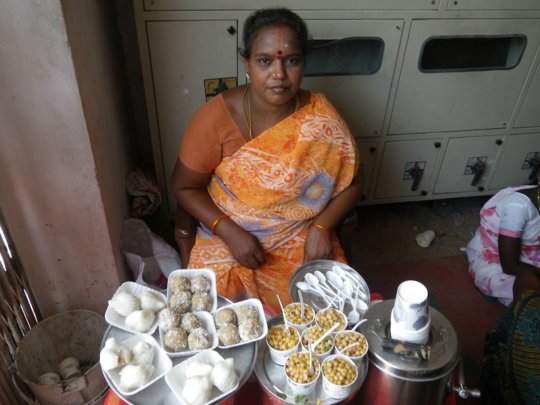 Summary
To empower 50 women start or expand small businesses of their own by providing micro-credit loans or grants.
Challenges
In the patriarchal society, men always take an upper hand and all the decision will be taken by them as men go for work and earn leaving his spouse at home. Women are not treated on par with men and treated as secondary citizen. With this situation the women are subjected to all forms of violence. The girl children in the community are not given equal opportunity like the boys in terms of providing food, education, health care and concern. Thereby keeping the girl children in a below status. The society makes women to be more dependent on men.
Solution
Prime Trust took an initiative to bring a tangle change in the community by forming women groups in the rural and urban community and linking them with banks and assist them to get credit from the banks. The women are motivated and trained to start their own business so that they are financially independent.
Through this project, small grants or loans (free or low interest) to women pursuing small businesses of their own. The awarding of loans and grants will be based on established small businesses or clearly outlined new ideas. Prime Trust already has a fair trade store in Puducherry that sells products that are made by women from our self-help groups. These women have voiced their need for additional funding to expand their businesses.
Long-Term Impact
With the continued support, women will become self-reliant and self-sustaining. It gives them the financial independence that they rightfully deserve. Additionally, there are added opportunities for employment. They are also able to meet other small business owners through our Akshaya store meetings. This ability to form networks with other women gives them access to support systems and safety nets that they otherwise would not have within their own families.
Resources
WARNING: Javascript is currently disabled or is not available in your browser. GlobalGiving makes extensive use of Javascript and will not function properly with Javascript disabled.
Please enable Javascript
and refresh this page.