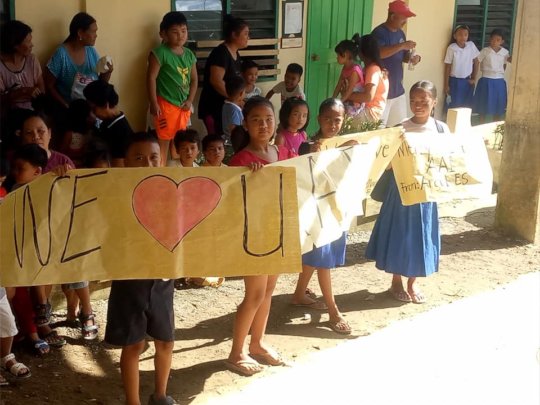 I am pleased to inform all GlobalGiving donors to the Asia America Initiative project for the December 2017 Typhoon Vinta relief programs, that we have raised the target of $5,000. Mission Accomplished!!
We are very grateful to all of our GlobalGiving community who extended your kindness and compassion to assure that we could provide emergency response of food, clean water, garden seeds and tools for self-reliance and long term rebuilding. In addition, we have been able to partipate in the renovation of schools that were damaged in the flooding via new desks and chairs, chalkboards, school supplies and many books of various subjects to replenish libraries and supplemental learning programs.
"The role of Asia America Initiative with so many generous donors has been an inspiration to our entire school community," says Principal Luz of the Central Elementary School in Cuartero, in Visayas region. "We thank God that we were not forgotten by friends who we never realized we actually had -- so far away from our home area."
Asia America Initiative has other typhoon and flood relief programs still active through GlobalGiving.
If you wish to assist in our continuing typhoon program, please see: Project #15262, Food and Shelter for Philippine Typhoon Survivors. FYI for 2019! Recurring donations are matched by GlobalGiving if you prefer to make a smaller monthly donation for your charitable giving.
The link to AAI's GlobalGiving project page:
Food and Shelter for Philippine Typhoon Survivors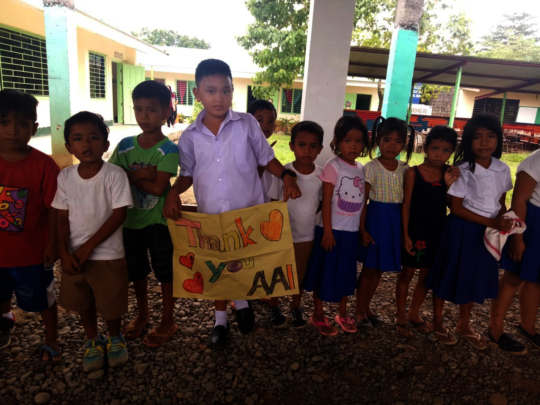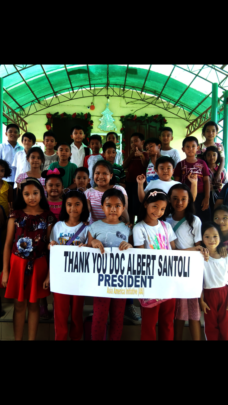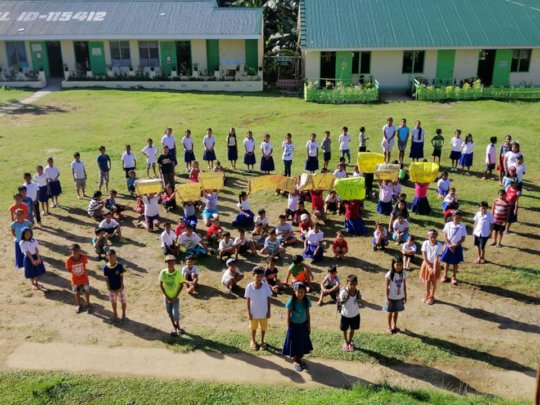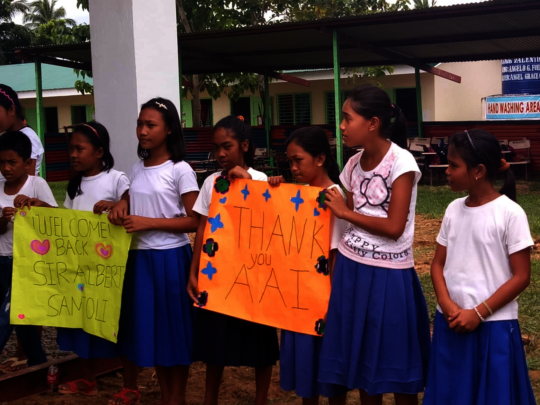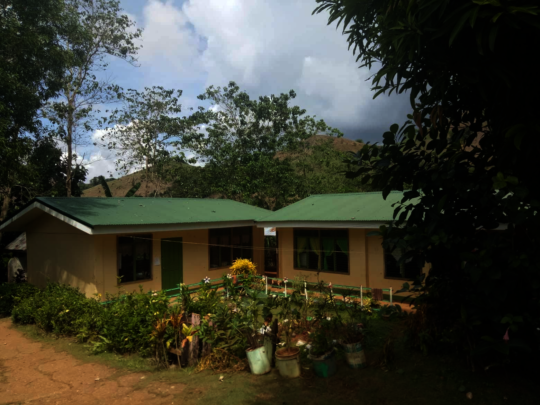 Links: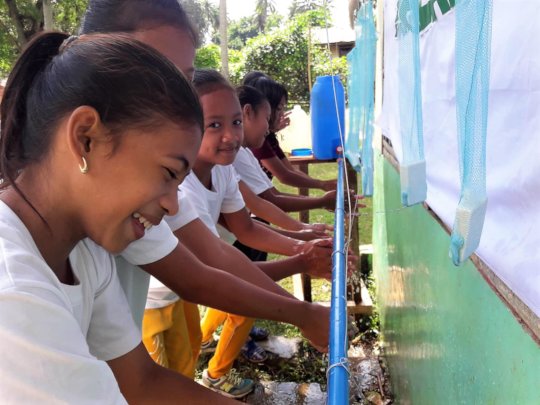 Handwashing Day was started a few years ago in Sulu, Philippines to promote proper handwashing in the communities. Asia America Initiative enables such a program by providing hygiene supplies, toothbushes and paste, and clean water/water tanks to prevent waterborne diseases. This year, there was a great turnout and LOTS of enthusiasm in more than 80 schools on Jolo island. The older students participating in our Mini Nurses program were on hand with the parents and teachers to teach the younger children proper hygiene.
The event centers around the local elementary schools. Soap and clean water are provided as the students wait in line for their turn. Who would think such an event would bring such joy? In this region, hygiene and nutrition are difficult to achieve. United Nations development reports rate Sulu near the bottom worldwide. AAI's mission is to continue in 2019 to support local school systems with clean water, soap and nutritional support so that impoverished parents will send their children to school where they will be properly cared for.
An important element of the hygiene and improved health programs, says Principal Merhama of Salih Yusah Elementary School, "is that once they arrive to school they will stay all day to receive a mid-day meal prepared by teachers and parent volunteers."
"Girls are especially vulnerable," says Sulu head school nurse Shareen, "because they are susceptible to many forms of illness caused by the lack of proper hygiene and sanitary facilities such as simple rest rooms.
"What Asia America Initiative has done is to provide us with the necessary tools and resources we need to care for our children in the correct manner. This also builds confidence for learning because they and their parents know that our schools are truly "Child Friendly Zones" where they can be safe and improve their health conditions. It is a blessing to have wonderful friends from outside of our own community who support AAI and our Nursing Department to be effective and expand our activities."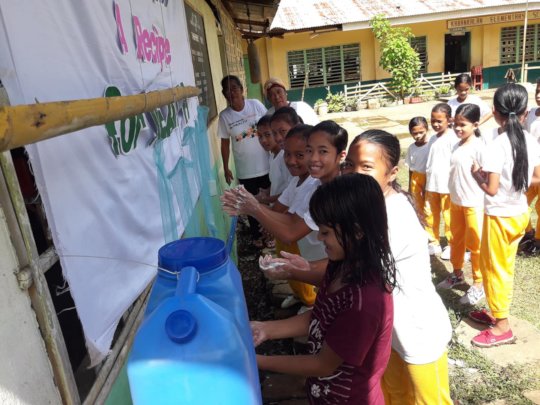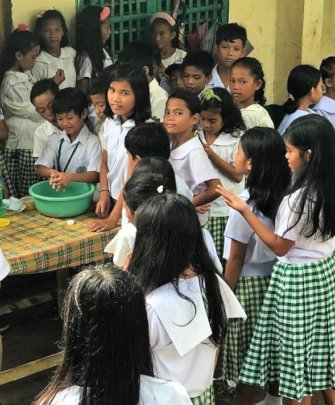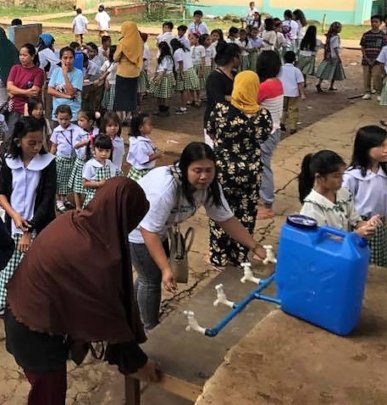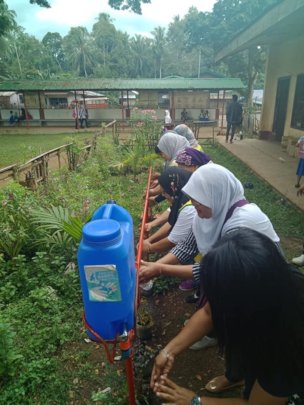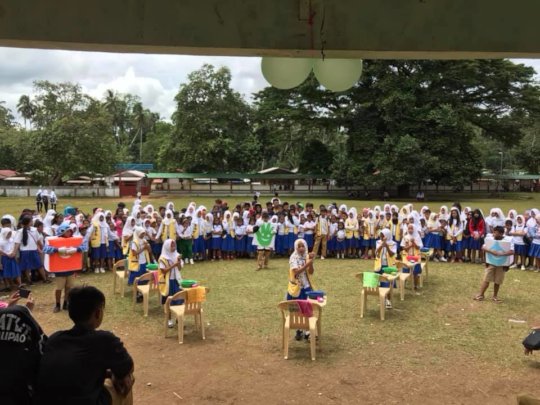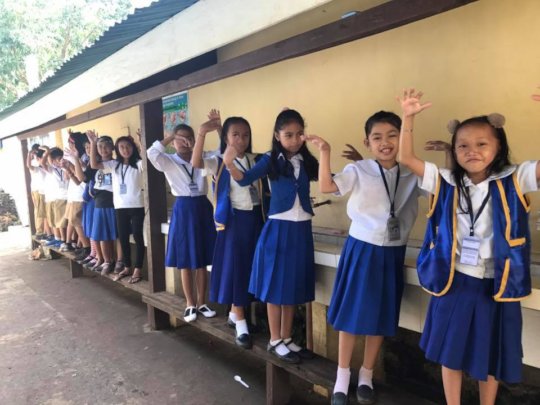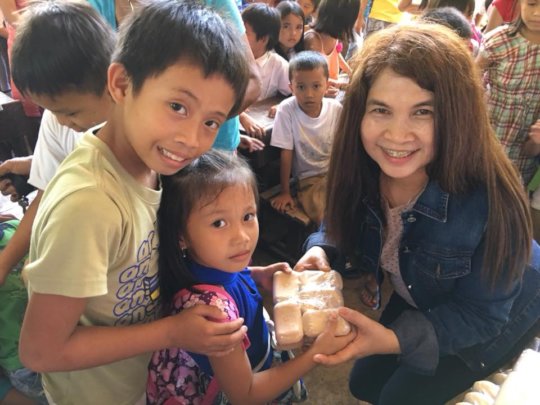 Links: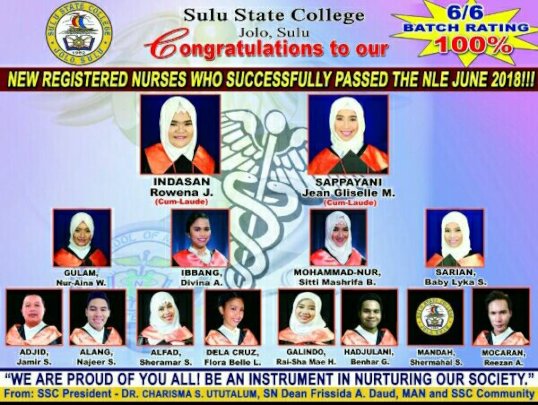 During the past four years of consistent support, we have doubled our goal to increase the number of new nurses in Sulu, Muslim Mindanao in the Philippines. Our achievement is due to generous Global Giving donors and an energeic and skillfull faculty at Sulu State College Nusing School led by Coordinator NurseFrissida, "AAI first became involved in mid-2015 and inspired us not to give up," she recalls. " At that time the Philippine government was prepared to close the Sulu State College Nursing School due to a low graduation rate of around 40 percent. Even the most basic textbooks and classroom supplies such as microscopes were unavailable."
Working with Nurse Frissida and the Sulu State College president, we all made a commitment to try our best to save the program. AAI set a goal of assisting the training 50 new Registered Nurses. Since that time, we have now assisted the graduatiion of close to 120 new nurses who have passed the national examination to obain their Registered Nursing licenses.
Sulu is located within the Ring of Fire notorious for numerous earthquakes and volcanoes. It is also one of the most needy and impoverished areas in the world according to United Nations Development reports. Deaths of women in childbirth, the fatalities of children with treatable illnesses and rampant malnutrition are all endemic among one million people scattered in 100 islands of all sizes.
Former SSC Nursing School faculty member, Dr. NIssa, RN and Ph.D. is currently the Dean of the Graduate School at Mindanao State University. AAI has made a commitment to MSU Nursing School and Nursing Graduate Degree program to make an effort to help them to excel, similar to our program at SSC. "What is so inspiring to us is that people from outside our place believed in us, and sent us support so we could achieve our dreams," Dean Nissa says. "Like at SSC, we were motivated also by how unselfishly AAI acted with a positive attitude and that made everyone more willing to do their part."
Our goal for 2019-20 is to assist at least another 100 quality nursing students to earn their professional licenses. We hope that you remember us in your prayers and if possible, with your generous support. Thank you.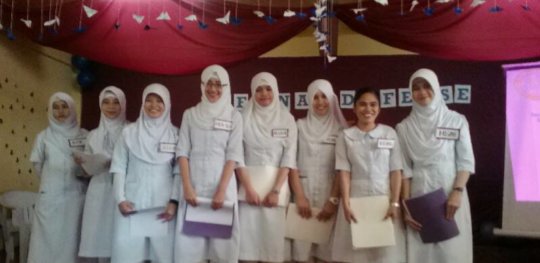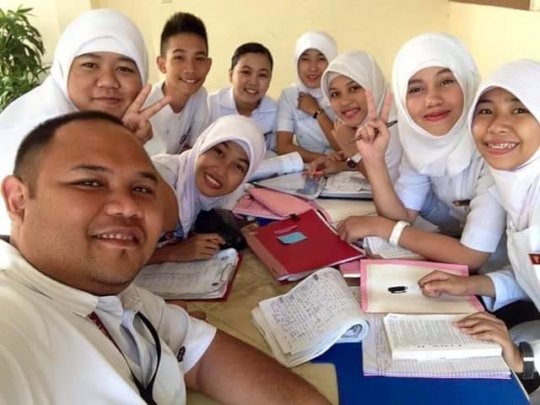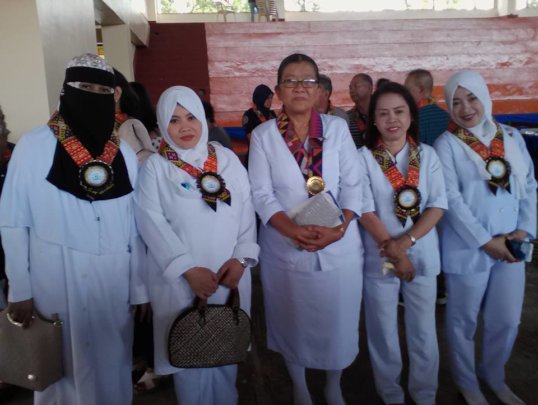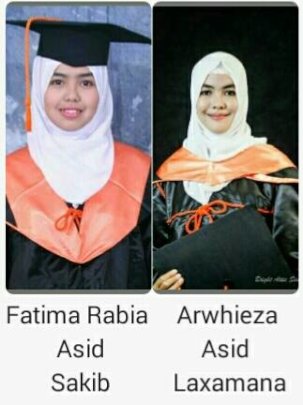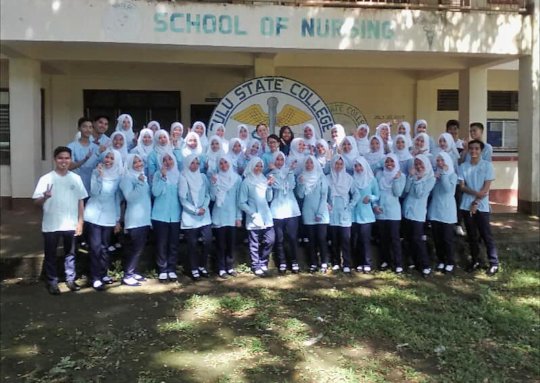 Links:
WARNING: Javascript is currently disabled or is not available in your browser. GlobalGiving makes extensive use of Javascript and will not function properly with Javascript disabled.
Please enable Javascript
and refresh this page.