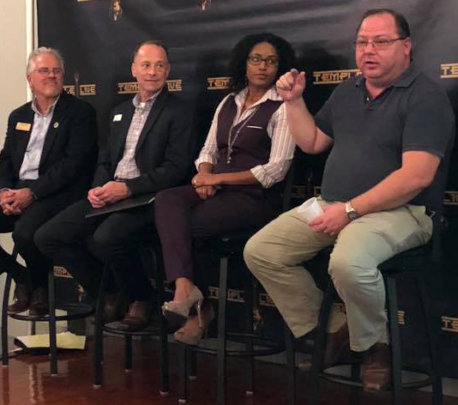 The Arkansas Women's Business Center (AWBC) has happily entered its ninth year with our host at Winrock International! We are so pleased to continue our work in assisting women actualize their dreams of small business ownership. Quarter One has been full of activities including workshops, luncheons, panels and expos.
In October the AWBC entered our Phase II of Work for Yourself @50+ with the AARP Foundation. Work for Yourself assists women nearing retirement to decide whether entrepreneurship is a viable option to begin their next phase of lives. Furthering our work with communities looking to consider entrepreneurship, we partner with the U.S. Small Business Administration for Boots-2-Business. This great program assists military personnel who will be exiting active duty in a year. We were honored to provide entrepreneurial training to those considering small business ownership in lieu of a more traditional return to the workforce.
In El Dorado the Arkansas Women's Business Center partnered with several like-minded organizations to host the South Arkansas Small Business Awards. Focusing on small businesses in Union County, nearly 100 nominations flooded our committee for the chance to win awards in categories such as Women-Owned Business, Veteran-Owned Business, Minority-Owned Business, Family-Owned Business and many more. Celebrations like this are great reminders that the small business community values your work and what it brings to the community.
The AWBC endeavors to serve the entire state of Arkansas. With this goal in mind we travel across the state hosting training sessions and participating in community panels. One recent such event was a one-day conference called Invest Fort Smith, where as AWBC director I took part in a panel discussion called "Moving your business idea from concept to reality." Joined by a university professor, community banker and other resource partners, we took questions from the audience focusing on startup assistance and guidance.
While Arkansas Women's Business Center held multiple events and training sessions in our first quarter, our largest event of the year is our small business expo, "Mistletoe Market." This two-day expo provides 100 small businesses from Arkansas, Louisiana and Texas with the opportunity to set up booths and test their product offerings. We believe it's extremely important to not only train entrepreneurs, but to also provide opportunities for proof-of-concept experimentation. "Mistletoe Market" gave our clients and other entrepreneurs a chance to sell their products, gain additional clients and attend condensed training sessions for overall small business growth.
Our last event of the quarter was held with one of our new and exciting partners, ReMix Ideas, which seeks to build a socially conscious start-up ecosystem that increases the number of successful black entrepreneurs. The event, titled "A Celebration of Small Business," offered wonderful networking that culminated in a pitch competition. As AWBC director I took part as pitch judge as well as partner for future programming. With this exciting opening to our ninth year, the AWBC looks forward to hosting new programmingin partnership with ReMix Ideas.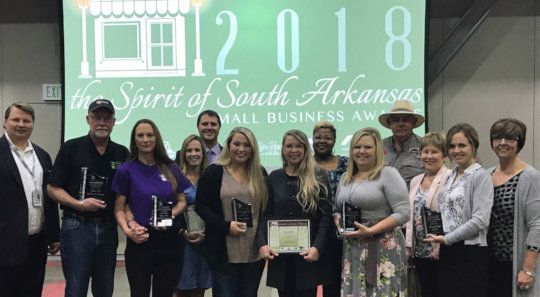 Links: