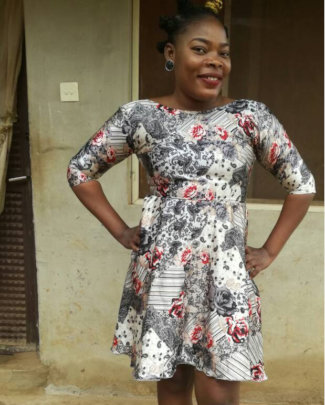 Initially, Hope wanted to be a doctor. The first of eight children born in south-central Nigeria to a police officer father and trader mother, Hope applied to study medicine at the University of Benin in southeastern Nigeria, but was denied admission.
Belatedly, she turned to agriculture. By her own admission, this was an unexpected turn of events, because she'd never considered agriculture. But after speaking with people who worked in the industry, she changed her mind. "The agricultural industry is a vital key in the development of any nation," she found, and it creates jobs for youth by supplying industries with raw materials needed for production. More than just economic development, she also found that efficient agriculture was an important tool for fighting poverty.
"Through agriculture I can be self-employed [as well as an employer] of labour… to help the unemployed people," she said.
She studied at Edo State College of Agriculture in southeastern Nigeria from 2008-2010, receiving a diploma in agricultural technology. She furthered her studies at the Federal College of Agriculture in Akure, a city in southwestern Nigeria, graduating top of her class in 2013 with a higher national diploma. The next year she spent at a regional agricultural ministry to fulfill her one year of service with the National Youth Service Corps that is mandated by the Nigerian government.
She also successfully applied to the University of Ilorin, in southwest Nigeria, but then she had to figure out how to pay for it. That's when she applied for and won a Christopher Dowswell Scholarship. The scholarship, primarily funded by Winrock International and the Sasakawa Africa Association, offers scholarships with the goal of increasing the number of female agricultural extensions workers.
The Dowswell scholarship covered her school expenses from 2016 to 2017, when she graduated with a bachelor of science award in agricultural extension and community development.
"The scholarship gave me great opportunity to earn diverse skills relating to agricultural extension that will serve the rural communities," she said. Using her new skills, she intends to help farmers "learn how they can improve their farming communities and to ensure sustainability in agricultural production so as to improve their standard of living."
In the future, she plans to educate farmers to improve their knowledge of the environment and farming, help them break cycles of poverty, and ensure the sustainability of food production through high yields in rural areas. In so doing, she follows in the footsteps of Christopher Dowswell, who believed that increasing access to new agriculture knowledge and technology can help combat child mortality, malnutrition and poverty.
Links: