Tumaini students are back in class for their 2020 first semester! They all look good and they had a restful holiday. Most of them had fun with their guardians during Christmas and they are sharing their stories with others. They were looking forward to come back to school because after Christmas celebrations life came back to normal. Students enjoy the good environment You have given them and above all the breakfast and lunch you provide for them.
At Tumaini Transitional home we had a great time with the children who have no one to go to during the holidays. We enjoyed good meals and music, this happened because of your efforts to share your love with the needy. A new dress and shoes means a lot when it comes to Christmas and that is what you did for these innocent children. We can't stop appreciating your efforts to reach out to the orphaned and abandoned. You are doing a wonderful job in the lives of these children.
Back to school is here with us and we are enrolling new students in the lower classes. The need is high but we are trying our best to enroll few students because many of current students have no sponsors. We are hoping for a change this year, that more people will come out and sponsor a child to enable us provide quality education that can change the lives of these children and the community in general. We are also requesting you to share with friends and families the good things you are doing in the lives of the needy. You bring someone on board so that we can reach more lives.
We are celebrating 15 years of service to the needy this year and we will send many successful stories for you to see where you have come from and the difference you have made. It is unbelievable! Once again thank you for your generosity, commitment and efforts in making sure that these children are receiving the best education and their basic needs are met. We wish you a happy prosperous new year!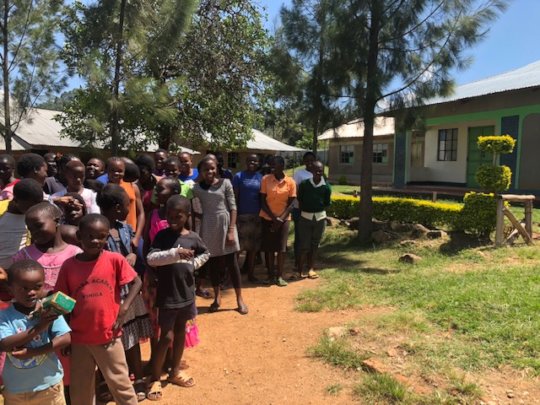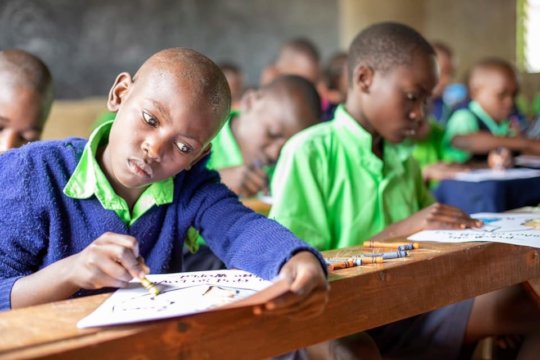 What a blessing to be able to enter into the month of December which ends the year 2019! We geel blessed and we are grateful that this year has been a year of blessings. We have new friends and we have also impelimented a new project!
The music proram which is our new program is progressing well. We have been able to order a piano and few other inruments. It was unfortunate we couldnt find one in the music store, and we had to place an order and the instruments get here the end of this month. We are still promising to send pictures immediately the instruments are here. We have the keyboard which the children have been practicing and the lessons are going on.
We cant wait to start schools next month and continue with our lessons. We have put the band in place and when the instruments are here we will then select the talented students.
As we get into the giving Tuesday please consider our projects and also check on the list and buy for us an instrument. We still dont have much to report but we will have more next year.
Blessed Holidays!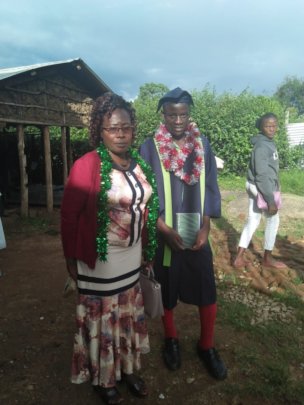 I am happy to report that this has been the best year! We had 25 students sitting for their final primary exams. They started their exams on the 4th November 2019 and finished on the 7th. The students were confident because the teachers sacrificed all their time and gave them whatever they needed to pass their exams.
We are very grateful for the changes in the ministry of Education. The results for the entire country were released on the 20th November which has never been the case. They used to release the exams after two months and the students would join high school in February. It is different now because we already know how our children performed and the schools they will be joining in January. There is enough time to prepare and get whatever is needed before they join.
The good news is that our students passed their exams, the pass mark is 250 marks and our last student had 272 marks. We only had 3 students who scored below 320 but the rest scored above 350 marks. The first four scored above 400 marks out of 500. I believe our students have done very well and they are all joining good schools in the country.
We will repeatedly say, you have done it. Without your commitment and support these poor children wouldn't be where they are right now. As our mission states ' to bring lasting and positive change to the lives of orphaned, poor, vulnerable children and women, through front line work, prevention and advocacy', I can prove to you that you are making it happen.
Thank you so much for providing our children with a good learning environment, meals and other necessities needed for learning. We have no enough words to express all that you do but the results are speaking.
As we get to the end of the year consider sharing this good cause with your family, friends and even on your social media walls. Consider giving to this wonderful cause to enable our lovely children join high school next year.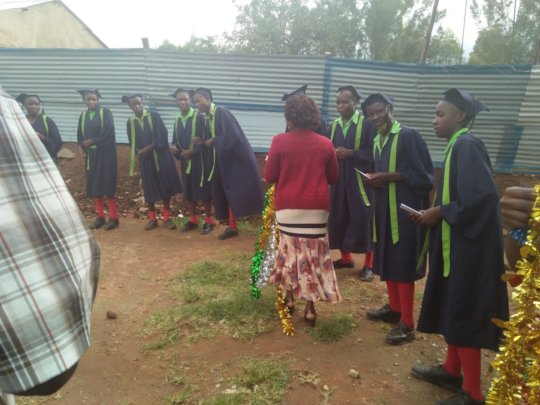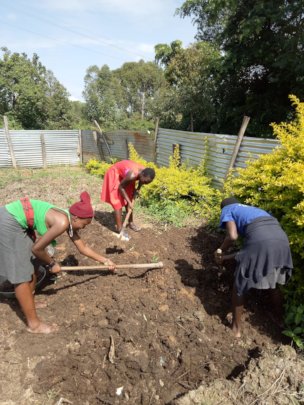 WARNING: Javascript is currently disabled or is not available in your browser. GlobalGiving makes extensive use of Javascript and will not function properly with Javascript disabled.
Please enable Javascript
and refresh this page.