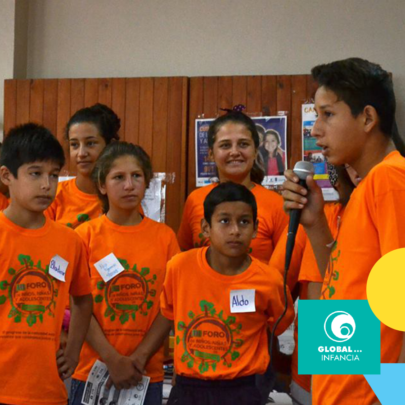 Members of the school councils and student centers of the schools and colleges of the community, will participate in the Third Forum of Children and Adolescents of Remansito.
Under the motto "Progress of the community is in the present that we build together!" analyzed and discussed sexual and reproductive health, road education, drug addiction, child abuse, environmental education among other topics.
Teachers, officials and local authorities pledged to support the plans that resulted from the meeting, including an information campaign on road safety, improvement of the infrastructure of public spaces, computer courses.
The event also counted on the participation of local and departmental authorities, who received the proposals of students in an act at the end of the event.
The "Third Forum of Children and Adolescents of Remansito" is possible thanks to the articulated work between the Canadian Christian Fund for Children - Paraguay, Global Infancia, the Remansito Community Center and the Committee of Adolescents CORORÉ (Committee Rohayhu Remansito)
Tales for children with puppets.
"Tavatesãioikovy'apavêpe" (guarani expression meaning "Healthy community live happy") is an initiative that sought to promote changes in the community of Remansito, department of Presidente Hayes - Paraguay, from the promotion of good nutrition practices and from a preventive approach.
The activity took place as part of the closure of the Tava Tesai Special Project.
The objective was to share the process and the result of one of the activities: The children and adolescents of the community participated in the design and production of didactic-pedagogical tools to promote information and strengthen capacities in children and adolescents in the promotion of Personal self-care habits and a healthy community.
Participants were the children of the Remansito Program who created the work of puppets; the teenagers who produced the video project and the mothers protagonists of the creation of a story they called "Carlos and Rosa".
You can help us keep growing!
With your support we can strengthen the community of Remansito with educational activities that add up and form a positive change. So that more adolescents become leaders and more children are empowered their rights.