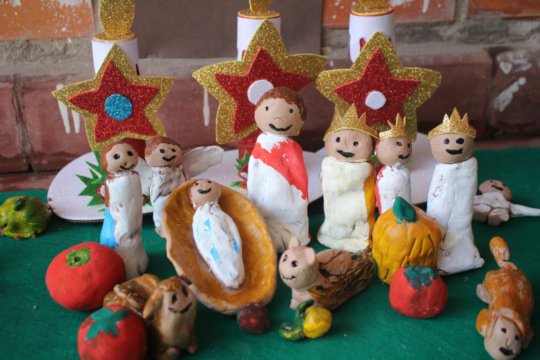 During the first weeks of this month, the Community Development Center Remansito is the protagonist of the Christmas Crafts Workshop, aimed at children and adolescents who attend the place.
"With tender drawings and emotional greetings that capture the spirit of Christmas, the participants make their Christmas projects with great love, such as paintings, moldings, pieces of mangers made of clay and other decorations that decorate their homes during these holidays," Amalia said. Segovia, teacher of the Community Center.
He reiterated that the workshops are held at the Center's facilities, coinciding with the school vacation period in December for all children and adolescents to join the initiative.
Global Infancia manages the Community Center in Remansito, in coordination with various community actors, from where it accompanies the development of children. The number of children increased significantly in less than 3 years, from 1,000 children aged 3 to 15 years, to more than 5,000, who today receive early stimulation, school support, food supplement, health support, among other services.