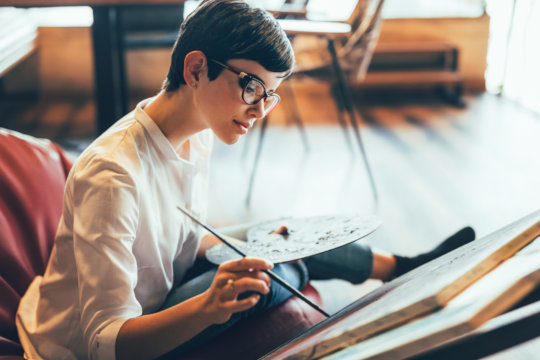 Janie was so happy studying Art History abroad in Prague, Czech Republic. It was a dream come true. She spent her days attending class and studying and her nights painting and going out with new friends.
After going out to a dance club one night, Janie and one of her friends walked back to their apartment building. The two lived in the same building but in separate apartments.
After Janie said goodnight to her friend she went up the stairs to her apartment. She went inside but felt uneasy. She brushed off the feeling. Janie went to bed and fell asleep. The next thing she remembers is not being able to breathe. Someone was holding a pillow over her head, the weight of a man's body pinning her down and penetratig her. She tried to fight but he was so strong. She screamed. He lifted the pillow and hit Janie over the head with a hard object. She reeled from the pain in her head and the rape. The next thing she knew, he was gone.
Janie laid in her bed sobbing. Too terrified to move. She called her friend who came immediately. Her friend knew of Pathways to Safety International. They called and a Pathways case manager helped Janie make a police report and get to the hospital for a rape kit and prophylactics.
Janie's rapist is still at large. She is back in the USA and receiving counseling through Pathways.
Janies ordeal has been horrible, but because of donors like you, we were able to help provide immediate urgent needs and longer term recovery support.