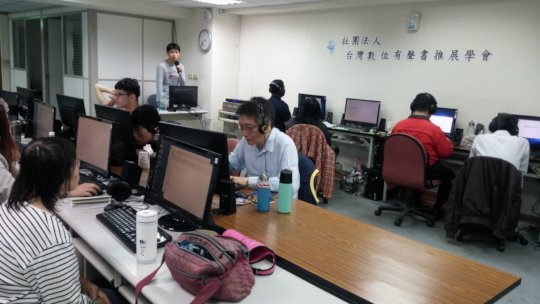 It is HOT in Taipei these days! Temperature around midday is seldom lower than 97. However, the heat did not stop us from providing visually impaired people with our care and services.
From March to May 2018, the TDTB has deployed several projects according to its 2018 Annual Plan. We keep trying to meet various needs of people with visual impairment, such as the need for rehabilitation, the need for a decent job, and the need for study as other normal students do. Major activities/events during this period are described as followed:
1. Computer Courses: From March to May 2018, this Association has already offered 11 group courses. In these courses, we discussed the use of the NVDA screen reader with visually impaired students, as well as their parents and teachers. We also talked about how to obtain resources through various websites on the Internet. More than 80 participants benefited from these courses.
2. Individual Training: By the end of May 2018, the TDTB has delivered 323 hours of one-on-one lectures to individuals with visual impairment. In these tailor-made courses, we worked with visually impaired people trying to solve their problems regarding to computer or smart phone.
3. Vocational Training: The TDTB vocational training this year has started in March 2018. We now have 12 visually impaired people receiving their training every day in this association. The goal is to help them find appropriate jobs other than blind masseur when training completed.
4. Experience Sharing: In April and May 2018, the TDTB invited two speakers to share their life experiences on overcoming visual disabilities. These two speakers are all visually impaired, and now work as psychological consultant and civilian officer. Over 30 visually impaired people benefited from these lectures.
5. Mental Health: By the end of May 2018, this association has arranged more than 80 hours of psychological counseling for more than eight visually impaired people and their families. We also organized two outdoor activities in April and May to explore the Taipei City. More than 60 visually impaired people and volunteers gathered in these activities and had a great time.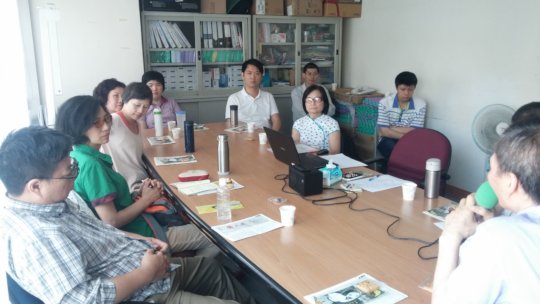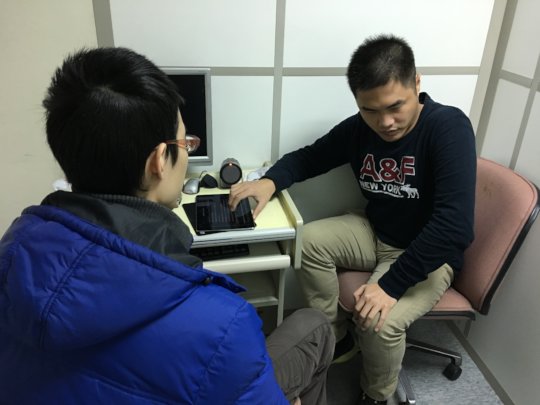 Links: