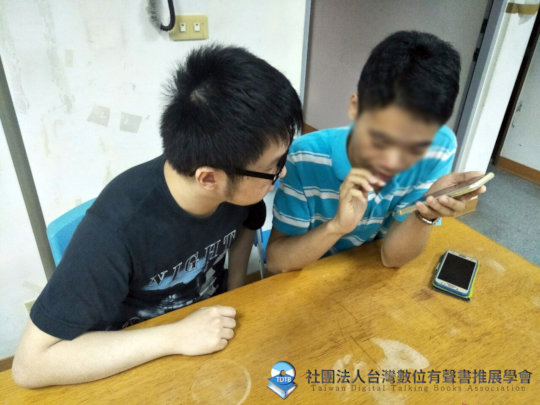 It's a hot summer in Taiwan, the temperature is very high. The heat and thundershowers in the afternoon are parts of our daily life. For people with visual impairment, it's inconvenient to travel to TDTB and take courses for rehabilitation, especially under such weather condition. But they simply refuse to take weather condition as excuses.

With your support, we have provided many computer courses as we can. From May to July 2019, major activities/events in this Association are listed as followed:
1. Assistive Technology (AT) Training Course
We have offered 123.5 hours of computer courses and smartphone courses for 28 visually impaired people (VIP) from May to July. The computer courses aim to obtain C Class License so that they will have more opportunities in employment. Besides, it is quite common for visually impaired people to use smart-phones, so we provided some courses to VIP and tried to solve their problems.
Computer Skill certificate
TDTB provides two activities related to the assessment of computer literacy in July, not only to cultivate the information literacy of visually impaired elementary and middle school students but also to strengthen their computer skill so that they will not fall behind other students due to lack of information. Through the examination and learning guidance from professional instructors, we hope that what we have done today will help improve the information literacy of visually impaired students.
NVDA in Computer Application
In July, TDTB provided the "NVDA in Computer Application" course to introduce the keyboard application in operating Windows Calculator basic functions and engineering calculation. Through NVDA, help students learn reading math-related software, so that students can understand symbols and equations, formulas and symbols, making calculations more efficient.
2. Psychological Consultation and Support Group
During this period of time, TDTB has provided more than 30 hours of psychological counseling, as well as 4 peer support group for more than 40 visually impaired people and their families. At these gatherings, they can communicate their needs, and encourage each other so that they will overcome difficulties and gain the motivation in learning to live independently.
3. Web Financial Management Course
In order to make up the "digital gap" between blind and visual people, so that the blind can handle all kinds of needs through the Internet at home. TDTB launched 2 "Web Financial Management Basic Course" in May. The courses will assist the VIP students to manage their own finances via the relevant websites and APP.
4. Visiting the Lin Yutang House
We hosted one outdoor activity of visiting The Lin Yutang House on 18th May and invited 34 visually impaired people and volunteers participated in the activity. The Lin Yutang House is designed by the Master Lin Yutang after he returning Taiwan from the United States, this building combines Chinese and Western styles, providing a quiet corner for Taipei which is a busy and fast-paced city. Through the company and the introduction of the tour guide, all participators had a deeper understanding of the story of Master Lin Yutang.
5. Rehabilitation experience Sharing
There were two seminars held during this period by TDTB; Dr. Andrew Lai was invited on May 25, Ms. Diana Fu was invited on July 27, and they shared their life experiences on overcoming visual disabilities.
The topic of the first honorable invited guest Dr. Lai is "More brilliant life after becoming blind". Dr. Lai has made outstanding contributions in the field of pharmacy.
The topic of the second honorable invited guest Ms. Diana Fu is "Nine years after getting blindness with a more fantastic life." Ms. Diana Fu, the former vice president of United Information Technology Taiwan Branch, she shared her process of emotional reconstruction 9 years ago, this time, she shared the growth of the past nine years.
Two speakers shared how they have crossed the barriers of disease and made their lives happier and more dignified. Over 40 visually impaired people benefit from this sharing.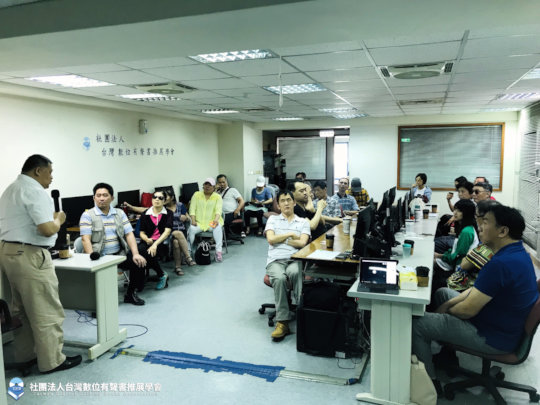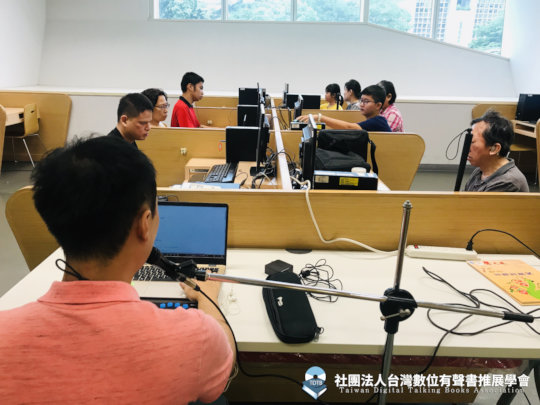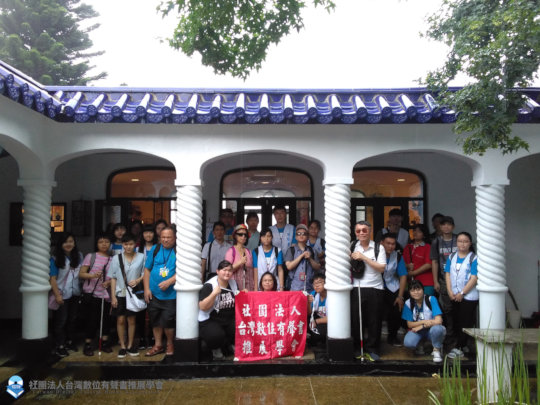 Links: