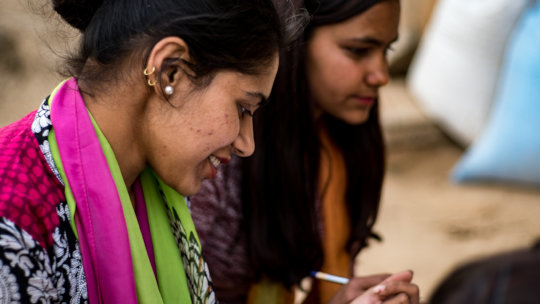 On April 25, 2015, a devastating earthquake ravaged Nepal. BRAC was quick to respond with immediate aid, including food, shelter, and medical support.
Just over three years later, much of the country is still feeling the impacts of the deadly earthquake. But thanks to the resilience of its people, Nepal is on the road to recovery.
Since the aftermath of the earthquake, BRAC has transitioned from immediate aid to long-term development work that provides Nepalese people with the tools to become agents of change in their communities.
One inspiring young woman named Sita is sparking such change.
At 21-years-old, Sita says she doesn't want to be married yet, which is rare for a young woman in her community. Instead, she says she wants to inspire and motivate other girls to pursue their dreams. That's why Sita has become a mentor at one of BRAC's girls empowerment clubs, also known as Kishori clubs.
Each afternoon, Sita welcomes a group of about 20 adolescent girls from her community into her family's home. The girls sing, dance, play games, and read books. They socialize, share, and support one another.
Sita's is one of 20 Kishori clubs that BRAC runs in Nepal. Together, the clubs reach over 430 girls that range from age 11 through 21.
But Kishori clubs are not just a space for girls to play and socialize. They are also a center where girls learn crucial life skills. In Kishori clubs, girls learn about the world around them, disaster preparedness, healthy habits, and their rights and responsibilities in their communities.
In addition, the clubs incorporate life skills training on topics like puberty, sexual and reproductive health, and gender-based violence. In a society where these topics are often considered taboo, Kishori clubs are a safe space for girls to discuss them openly.
Thanks to your donations, Sita, along with hundreds of other adolescent girls in Nepal, have a safe space to learn and grow. Thank you for your continued support!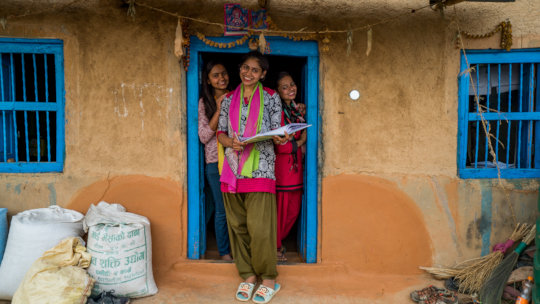 Links: