Greetings from HOPE foundation!
We have been able to raise only USD 110 for Y-GENE program. And are still in the process of raising the remaining funds locally too. Hence, the program has not started.
Requesting all those who read this report to kindly come forward to support 100 young girls to be empowered through tailoring, embroidery & life skills programs. This program will not only benefit the 100 girls but also the family members totaling the beneficiaries to 400 and above.
It just takes USD 60 per year to empower a girl.
Thank you so much for your help and support.
Journey from HOPELESSNESS TO HOPE FULNESS…
Jeevitha, a very bubbly girl with full of high spirit, monitor of her class, ever happy and smiling and securing "A" grade in most of her subjects. She was not the same before joining Arias Home. Her life was filled with challenges of not getting enough food to eat, clothes to wear, sleepless nights because of water gushing inside the hut during rains and biggest of all protecting self from abuse.
Jeevitha acquired HIV from her mother who was infected by her father. Her father died when she was just a year old. She has an elder sister. She loves her mother very much and had a dream of making her mother proud by studying hard; but her challenges did not allow her to do so. She stopped going to school and secluded herself from everything and everyone.
When she came to the home in Sep 2017, she looked depressed and didn't speak to anyone.
But after 11 months' of her stay in Arias Home she says, "My life is totally transformed after coming to this home. I get good food every day, nice clothes to wear, my mind is free and relaxed and I am able to concentrate on my studies. Arias Home has rekindled my hope and I am confident that my family will feel proud of me. In this home, I have learnt to love my life.
Thanks for giving me an opportunity to love and live my life without any tension".
In November'17 a report on Jeevitha was uploaded on the GG when she had just become a member of Arias Home of HOPE. Thanks to all of you for your generous support which has helped HOPE in transforming one life at a time.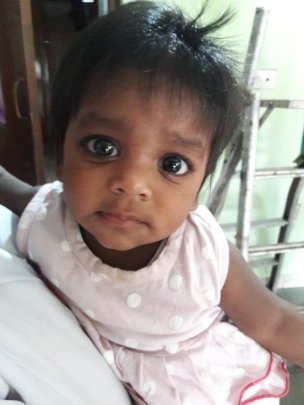 On one of the cold mornings in December, a two month old baby was found alive near an unrecognized dead body of young woman. The cry of the baby caught the attention of the public. As the police took over the formalities with the dead body, this dearest child was brought to Asharan for care, protection and rehabilitation.
Whatever has happened in this little one's life during the first two months of her life is unknown to us; but all of us want the best for her future life. We would like all of you to know that you are giving life to such children by supporting us. We are very grateful to you for your generosity. Those of you who are making up your mind to support in the future, please know that it is worth your money, effort, love and prayers.
Asharan Orphanage, HOPE foundation, Delhi was started in 1997 to give care and protection to young children who have no one else in their lives. Since then we were able to care for 654 children including infants. In this quarter itself, Asharan sheltered and cared for 43 children including infants, toddlers and children with special needs.
Following is our wish list.
Send us one time or regular donations trhough Global giving
Volunteer to celebrate the birth day of an Asharan child.
Sponsor a meal for the Asharan children on your special days
We need a window Air conditioner for the infant room.
Need an LED smart TV for the class room for educational purpose.
We need a balcony to be constructed near the infant's room for sun exposure for the infants. The babies in the institution are prone to Vit D deficiency and rickets due to less exposure to sunlight.
We need volunteers- Child psychotherapist, special educators, and dance teachers.
volunteers for monthly health camps to be organized for the children including Pediatrician, Neurologist, Dental surgeon, EYE and ENT specialist.
Thank you for supporting the children this quarter monetarily and by giving your time. Your help was a huge support to the children here in terms of their food, shelter, round the clock care, clothing, schooling, tuitions, hospitalization and medicines.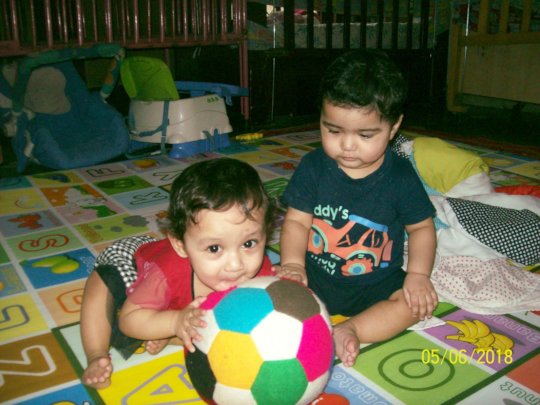 WARNING: Javascript is currently disabled or is not available in your browser. GlobalGiving makes extensive use of Javascript and will not function properly with Javascript disabled.
Please enable Javascript
and refresh this page.