In this academic year 2018-19 a total of 10 children from the homes have passed their 10th std (6 children) and 12th std ( 4 children) exams and been enrolled for higher studies.
Mariyappan , Kirushothvaran , Krishna kumar of 10th std and Denish Immanuel of 12th Std from Divya orphanage, Trichy.
Devi of 10th Std from Arias Home of HOPE, Acharapakam.
Moorthy & Esai raja of 10th std and Vishwanathan, Esakki Durai & Madasamy of 12th Std from Community care center, Tirunelveli.
Our heartfelt gratitude and thanks to each one of you for supporting the noble cause bringing hope and changing lives of underprivileged children of all the 3 orphanages run by HOPE foundation.
The much awaited Annual sports day HOPE School was held on 16th of March 2019.
All the 415 children participated in it with great zeal and excitement. The
programme began with Mrs. Nalini Kagoo, Principal's welcoming message and she
emphasized on the importance of sports in a child's life.
Ms. Vincy from Accenture, Ms. Linda from AISC and Dr. Lalitha graced the special
a day with their august presence.
The sports day began with the March past followed by house wise colorful drill
performance and it was a treat to the audience. Students came out in groups to do
Yoga dance, making of Pyramid and enthralled the audience. Karate, silambam,
kickboxing, etc., were some of the individual performances amidst many other sports
that the students participated.
While Blue house bagged the All-round achiever award, the Yellow House was the
runner up.
The guests and the teachers distributed medals and certificate to the winners.

Thank you very much for the support you have extended towards the development of the students of HOPE School.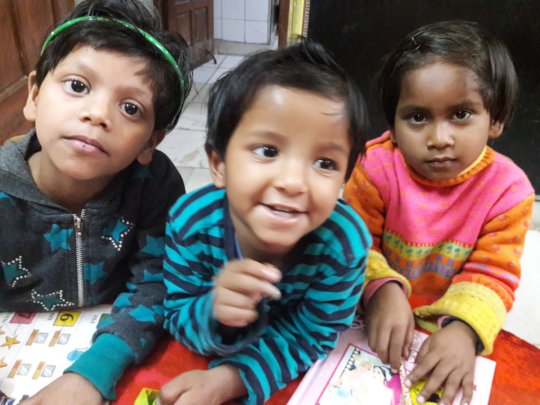 Is happiness the emotion behind your smile? This is not (name changed), a 4 year old, was found wandering on the street and the police brought her to Asharan through the Child welfare committee. Her father has been traced but is found to be living on the street and is an alcoholic. The whereabouts of her mother are unknown as of now. Geeta is finding her comfort with the other children who are in a similar situation. She easily mingled with the other children. Her street training has given her some confidence. All of them have a long way to go in dealing with their trauma. Right now Geeta's best buddy is Ancy, who came last week after losing her mother, father and a younger brother at once. Though she smiles, the emotion behind is never of happiness. It is of fear, uncertainty and complete loss of control. Her looks and quietness says a lot.
Asharan Orphanage, HOPE foundation, Delhi was started in 1997 to give care and protection to young children who have no one else in their lives. The children here are at the age group of new born to 7 years presently. In 2018, Asharan cared for 74 kids. In February and March this year itself, we cared for 35 children incuding 14 infants.
Need
- We need regular monetary support to take care of the needs of the children and to hire extra care givers to look after the babies.
We are extremely grateful to all those who have extended your support. Many of you have come forward to give things like diapers, baby food, baby clothes, and monetary support to hire extra hands during the crisis. You have touched many lives in special ways. May you be blessed in increasing measures!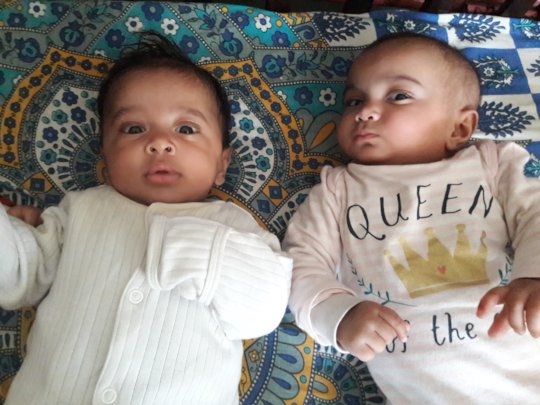 WARNING: Javascript is currently disabled or is not available in your browser. GlobalGiving makes extensive use of Javascript and will not function properly with Javascript disabled.
Please enable Javascript
and refresh this page.