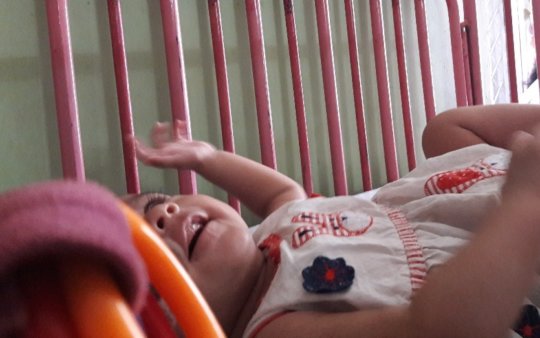 Report- June 2019
Following is the news that came in the news paper last month.
"The Delhi Commission for Women has rescued a three-year-old girl, who was allegedly neglected by her alcoholic father and was found lying in her excreta.
The child was admitted to a hospital where doctors found the child's private parts severely infected due to dirty diaper and poor hygiene, the commission said".
The child mentioned in the news has been given shelter in Asharan since she was discharged from the hospital. This 3 year old is recovering; she is able to sit up but is not able to stand on her feet yet. She is being treated for Tuberculosis. Thank you for supporting such children through your valuable donations. Please continue supporting so that we could take care of many such children.
Asharan Orphanage, HOPE foundation, Delhi was started in 1997 to give care and protection to young children who have no one else in their lives. Asharan has cared for 690 children since 1997. The children here are at the age group of new born to 9 years presently. In 2018, Asharan cared for 74 kids. In April and May this year, we cared for 33 children; seven lost children among them were restored back to their biological parents through different efforts.
Wish list
- Asharan requires more welwishers to provide regular monetary support care for the increasing number of orphaned and lost children.
- In kind donations of diapers.
- The maintenance of the Asharan building has been started with the help of good hearted people. We hope to complete it well.
We are extremely grateful to all those who have extended your support this quarter. Some of you have come forward this quarter also to donate money, things like diapers, baby food & baby clothes. You have touched many lives in special ways. May you be blessed in increasing measures!