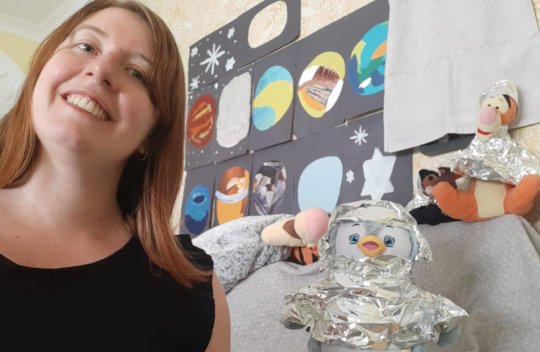 A Message from Sue Bell, Clinical Director of Kids Inspire
"Thank you for your support towards Talk Together, a project we set up in response to the impact of COVID-19 and lockdown on mental health. It has already supported 2,194 children, young people and families. In a year filled with uncertainty and disruption you will make a real difference to the lives of children and young people across Essex, so thank you once again for your generosity."
What You Have Achieved
The original fundraising target has been achieved! In addition, the importance of this work has been recognized by GlobalGiving and we were lucky enough to receive a grant from the Covid Disaster Fund, for which we are truly grateful. Thank you to everyone who has donated to this vital project.
By November 2020 child mental health referrals had increased by over 200%. In 2021 the need for therapeutic services continues to rise. Funds raised by this campaign have enabled the Talk Together Project to provide treatment plans to children and young people who need enhanced therapeutic support to maximise and sustain positive emotional outcomes.
We have now decided to raise our fundraising target in order to help provide another 30 video-link sessions to help children whose mental health has been adversely affected by Covid-19. GlobalGiving's Little x Little campaign starts on the 4th of March and every donation under $50, or about £35, will benefit from a 50% bonus.
What Users Say
Parent: "Thank you. She always has a smile on her face when she finishes speaking with you. You've made a real difference in these difficult times."
Child: "Talking about my feelings doesn't feel scary anymore."
Young Person: "It's been so important to have someone outside of my family to talk to, who just gets it and doesn't judge me."