Dear friends and supporters,

We are happy to inform you that we are finilazing construction works at Alternative Cultural Center Polygon and we created our first workshops for local kids!
We organized a workshops of juggling, photography and painting murali. Local kids had an opportunity to learn from the best artists in fields of art mentioned above. Every discipline was held in the series of workshops where kids had an opportunity to learn and hear smomething new and fun and after that were able to practice everzthing learned as you may see in pictures below. At the same time we have rounded up last parts PVC joinery (4 small windows in kitchen and toilet) and recieved donations for: 1) 40 new foldable chairs and 8 foldable tables that made our workshops easier to perform; 2) outdor insulation that will make our space 100% energy efficient (taking into cosidiration we already replaced all old joinery with new PVC joinery, instaled inner sound and heat insolation and instaled pellet boiler and heating system); 3) adaptation of toilet and kitchen.
We also organised first art exibition of our local artist that was quite awesome experience for the artist since that is her first exibition in hometown, for the local comunity that had an opportuniy to experience something new, and for our organization and space because it was first public event we organized for wider local comunity.
Until our next report, stay safe! :)
Janko Belic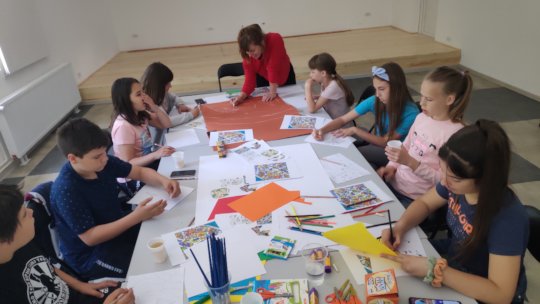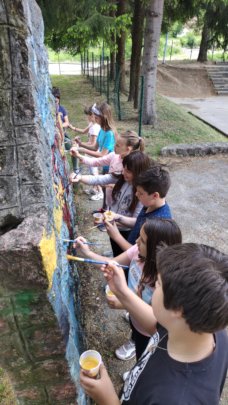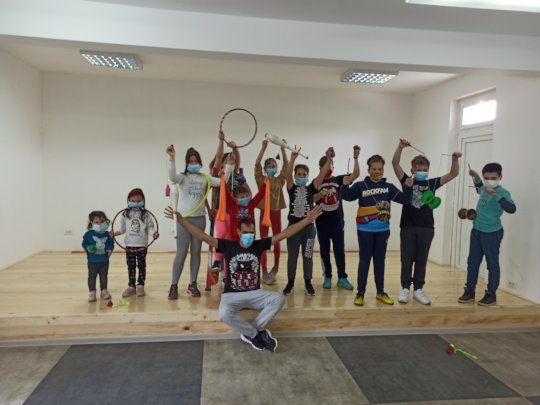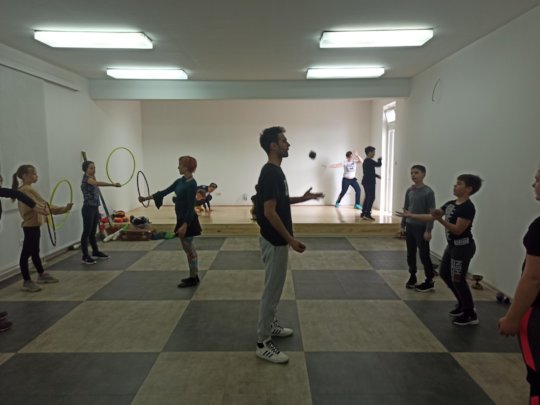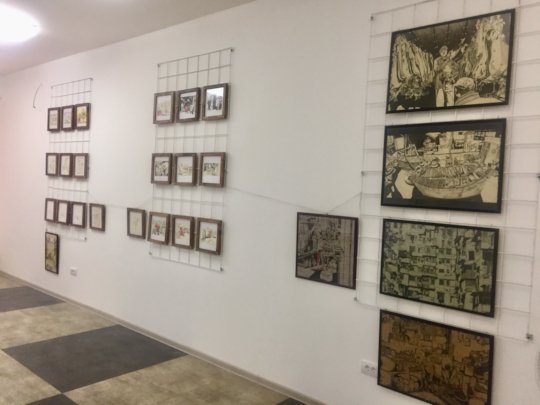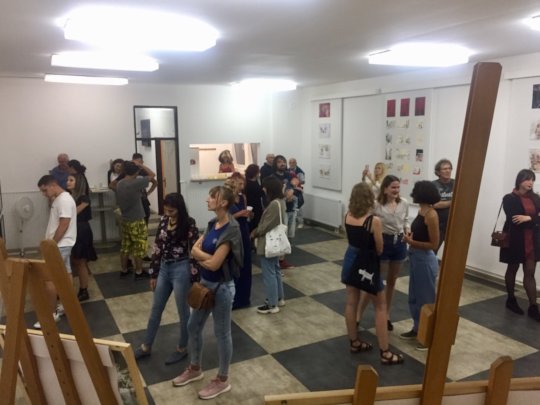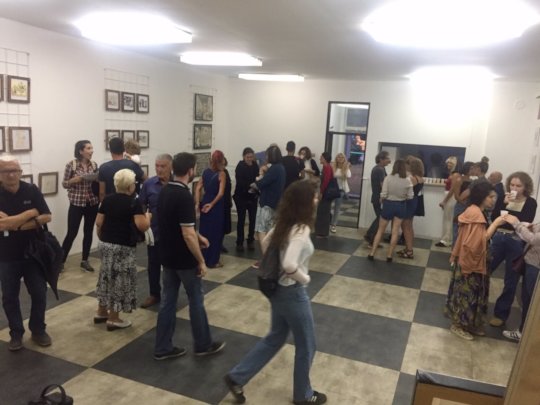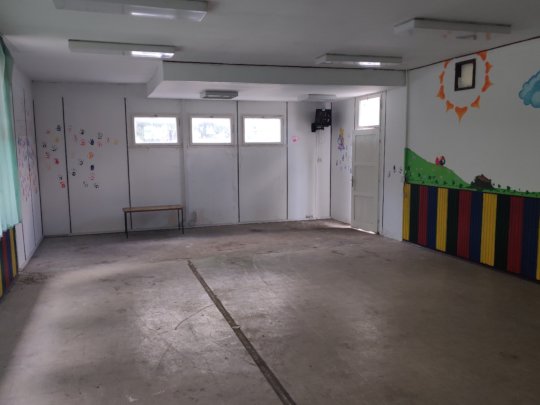 Dear friends,
We are happy to inform you that the most of work around Alternative Cultural Center Polygon in our small town of Kosjeric has been finished!
A space that was used as a Drivers School in the past, and the last few years has been used as a storage room for some people since this year, and thanks to your generous donations from all over the world, has a new look and much more useful purpose. Now it become a multifunctional space and the home for all orgnizations in the community which are dedicated to improvement of life in our little town.
As you can see from the photos below we made a lot of changes in the adaptation process.
1) inner sound and heat isolation; 2) instalation of PVC joinery (5 windows and 1 door); 3) Instalation of heathing system (7 radiators and pellet boiler); 4) concrite stage with wood floor construction; 5) putting up a new vinyl floor.
Due to the serious COVID19 pandemic in our countury we decided to postpone our first activities in the center until the situation gets better. Some of our first defined art workshops for the local youth will be: Murali workshop, juggling workshop and photography workshop.
Please do not hesitate to contact us should you wish to know more about our Center and its activities during this year.
Stay safe.
Janko Belic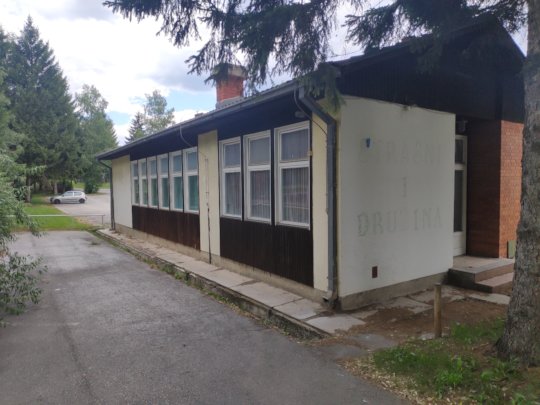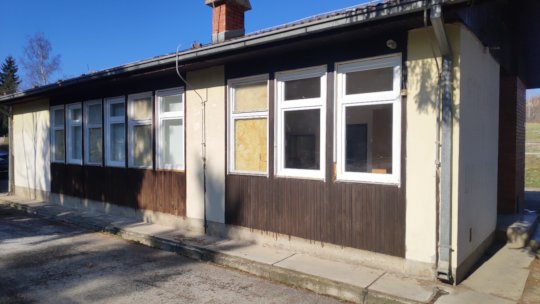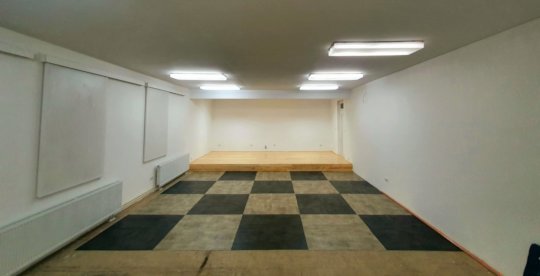 WARNING: Javascript is currently disabled or is not available in your browser. GlobalGiving makes extensive use of Javascript and will not function properly with Javascript disabled.
Please enable Javascript
and refresh this page.