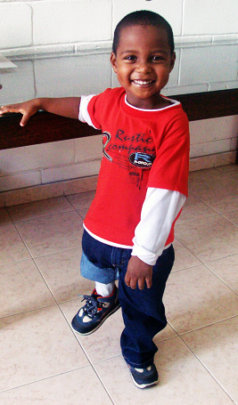 Mahavir Kmina is a young corporation, but during the past eight years, we were working hard to change lifes, to give new opportunities to those who are invisible, to those who are rejected, to those who think about themselves as nuisance, because that's what happens when a kid looks different. We don't think about them in that way, we think they are special and beautiful, and they need our help, your help.
Together, the Corporation and their amazing and incredibly generous donors, are making a difference in the life of hundreds of children who, for any reason, are living without one or both legs. This time, we want to share with you the special story of Juan José and Keyner, two wonderful kids who met each other when they came to Mahavir Kmina's facility for their free of charge prosthesis.
Juan José and Keyner came from Barranquilla, a coastal city not far from the Atlantic Ocean; however, they never met each other before they came to us. Both of them lost their right leg, but the memories behind their condition is completely different. Juan José was borned with a congenital deformity in his right leg, it was smaller than the other one, impeding him to walk without the help of crutches or a wheelchair. "I'm so happy because Mahavir Kmina always helps me", he says with a beautiful smile in his face. We surely do, last month was the fourth time that Juan Jose came to us, he's comming since our early beggining, when he was only 3 years old.
Keyner, meanwhile, lost his leg when he was just a little baby. His parents never cared about his needs, is his grandmother who always took care of him. "I was cooking the dinner when Keyner crawled out of home directly to the street, his parents only realized about that when it was too late", says the grandma. Sadly, a trailer passed over him, shattering his entire leg and causing severe brain damage. Eight years have passed since the accidente, but Keyner is fine now, he is a lovely and smiling kid who came to us for help. In the present days, he's learning to walk, to run, to jump and to dance with two legs, "I wanna be a soccer player as James", he says with a twinkle in his eyes.
They both came the same morning to our falicity and, after they got their prosthesis, they made their first steps with them together. Juan José is walking with Mahavir Kmina's prosthetic legs since ever, so using the new one was not a problem for him. Keyner, in the other hand, never knew what is to walk with two legs before, so he needed time and practice to learn, but thanks to his new friend, who encourage him to keep trying, he finally walked for the fist time.
This story was possible thanks to you, generous donor. The money you invested in our project helped to bring them both a new opportunity and a new friendship; for that, we are eternally grateful. Thank you for your donation, thank you for believing in our case, we hope to keep getting help from people like you around the world so we, all together, can change more and more lifes. In the present days, more than 700.000 human beings are living in Colombia without one or both legs, the prosthetic legs in the market are just too expensive for many of them, so they need our help. If you are interested in keep helping this kind of kids, we want to remind you that the next june 15 is the GlobalGiving Bonus Day, the donations made during that day will be increased with the support of GlobalGiving, so the help you'll bring will be higher and will impact more lifes.
We wish you a beautiful day and a prosperous life.
With gratitude,
Mahavir Kmina team.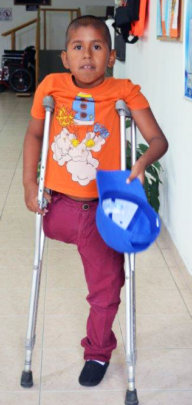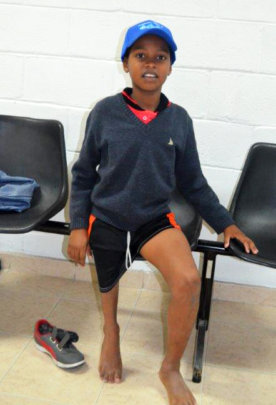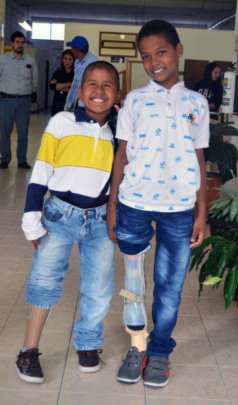 Links: