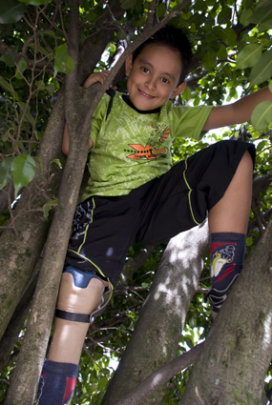 Mahavir Kmina feels proud of our benefactors, thanks to their help we have donated 3.076 low limb prostheses for anyone who needs and wants to walk again. Thanks to our benefactors help, we have earn credibility and people believe in the changes we make. We believe in the miracles we can make.
It seems unimaginable that what seems a small or a big donation, can become in a life changing opportunity. On this ocassion we would show you the evolution from one of our beneficiaries, who has received our prostheses since 2007.
Here is what your big heart has done for Santiago´s life:
Santiago came to Mahavir Kmina when he was 7 years old. His leg was not developed due a congenital marfolmation. He was the best kid from his class in second grade and by the time he adapt to our prostheses, Santiago discovered that they were no bounds.
Few months later, his mother sent pictures of him climbing a three with our prostheses, riding bike and playing football. From that time he believed in Mahavir Kmina´s miracles.
Since that first time, Santiago has come to receive a donated prostheses, another 9 times. Nine times that gave him his opportunity to walk again and to believe that his limits are mostly, mental.
His growing process was done with our help, with the help of the prostheses from when he was 9, 10, 12, 13, 14, 15, 16 and now, 17 years old.
Nowadays, Santiago is a young man who is in first year of college. He has different interests now then 10 years ago. He loves to play guitar and listen to music. He also graduated with honors from school.
This kid will always remember what you have done for him, how you have help and believed in him.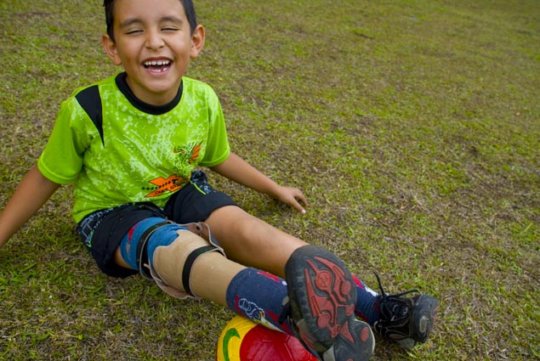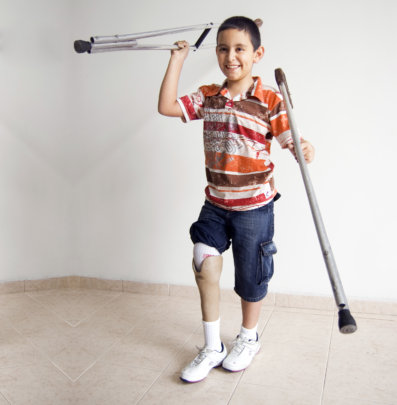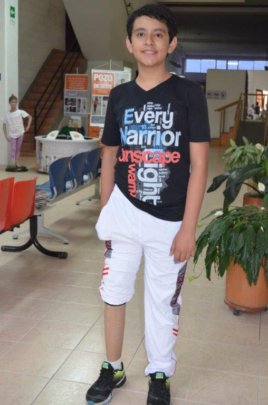 Links: