Dear Supporters of LEND,
In the past few months, LEND has been working closely with the Evanston City Council to provide financial resources for small business owners. After extensive due diligence, we are happy to announce that we are now working with two new loan clients.
In May of this year, we approved a 6000-dollar loan to Badou for his business on Howard Street. The concept of starting a Senegalese restaurant in the intersection of Evanston and Chicago emerged from Badou's dream of introducing the at-the-time foreign Senegalese culture to the neighborhood. Since the inception of Badou Senegalese Cuisine, Badou has done tremendously well in connecting with his customer and bridging the community. The 6000-dollar loan will go towards enhancing his current operations to meet with growing demands. More specifically, it will fund the purchase of a new oven, microwave, and the hiring of a delivery employee.
Two months following Badou's loan, LEND approved a 5000-dollar loan to Clarence for his Mini-mart on Church street in Evanston. The Mini-mart on Church Street has served as a local community center for a decade. The loan will go towards expanding the Mini-mart's product offerings by building a deli counter as a healthy dining option. Additionally, he will also be investing in an A.C unit to maintain the quality of his inventory.
As always, we greatly appreciate your support and enthusiasm for LEND. We hope to continue our efforts in building meaningful partnerships to help empower and support small businesses in the Evanston community.
Sincerely,
Vickie Chi and Vashnav Pandey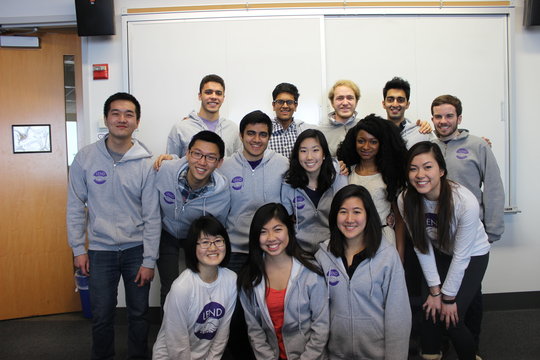 Dear Supporters of LEND,
In the past three months, LEND has transitioned in a new executive board and continued its effort to expand loan activities and improve business training services. Filling the loan pipeline has taken top priority as the organization strives to establish strong and consistent presence in the Evanston community. Continuing the tried and tested referral method as our primary outreach effort, LEND has continued its strong relationships with Evanston Aldermen and the Evanston City Council. Additionally, LEND has also strengthened its partnership with the Evanston Community Foundation, Downtown Evanston, and Rotary International.
Beyond filling the pipeline for loan clients, LEND has received its nonprofit status and official exemption determination letter. This gives the organization greater legitimacy and allows greater eligibility for regional and national grants.
Projecting forward to the Spring, LEND will be continuing its successful business training initiatives and organizing an Evanston entrepreneur training. In addition, LEND will gather evidence for its past successes and seek renewal for its partnership with First Bank and Trust. Internally, LEND will be welcoming new members to the team as it expand in scale and scope. Finally, the organization will be welcoming back its Alumni to share exciting progress and seek guidance moving forward.
As always, we greatly appreciate your enthusiasm, guidance, and support. We look forward to a fruitful and productive Spring quarter!
Sincerely,
Vickie Chi and Vashnav Pandey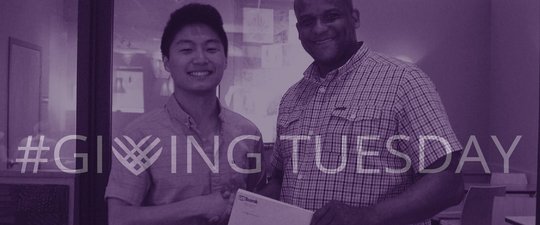 This past fall LEND has been working at a feverish pace to get our operations up and running again. The summer team did an excellent job managing client and community relations as the majority of the students were on their holidays but there was plenty of work to be done when we came back for classes. Along with getting our day-to-day operations up and running, LEND welcomed six new members to the team. These students showed passion and enthusiasm for LEND's mission and we have full confidence in them carrying LEND's mission on for the next four years.
Operationally, LEND has been busy re-engaging the Evanston community. We have received four loan requests throughout Evanston totalling in $18,000. These request continue to show us that our services are needed in this community.
With the holidays around the corner, everyone at LEND would like to ask our supporters to continue to support LEND in its mission to further economic development in Evanston. Attached is a photo of our new holiday fundraising campaign that is in alignment with Giving Tuesday, a global day of philanthropy. However, we will be extending our campaign throughout the holidays up until the New Year.
In conclusion, we wish everyone very happy holidays and a happy New Year!
WARNING: Javascript is currently disabled or is not available in your browser. GlobalGiving makes extensive use of Javascript and will not function properly with Javascript disabled.
Please enable Javascript
and refresh this page.