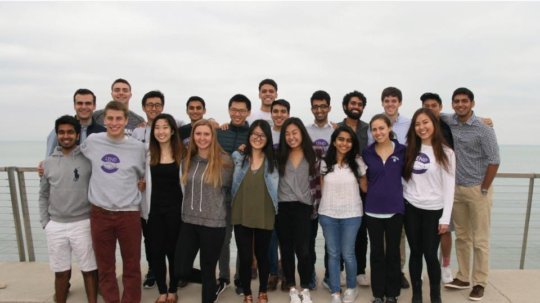 Supporters of LEND,
It has been an exciting start to 2017 at Lending for Evanston and Northwestern Development. We are highly engaged in pro-bono client services work, developing personal relationships in the community that will foster economic development for years to come! Here are some of our major updates:
1) New Partnership Program - Evanston Economic Development Fund
Throughout the Winter, our executive team was busy working alongside the Evanston Economic Development Fund to launch a brand new grant program for underrepresented startups in the community. The Entrepreneurship Support Program is a $300,000 annual fund for low-income and minority business owners to attain licensing, marketing, legal support, or other services necessary to mobilize their dream company.
LEND is excited to partner with the Development Fund, offering pro-bono client services such as Business Plan Composition and Financial Modeling Training. Our team crafted the formal business plan template that the review committee is providing to applicants. With our support, business owners with little formal education can compile strategic reports and apply for the grant with ease, returning to LEND down the road to finance capital.
Throughout the past 2 months, we have worked with 6 inspired entrepreneurs taking the first major step towards owning and operating their own business!
2) Looking Forward: On-target to Dispurse Record Lending Total
Looking ahead at the 2017 annual forecast, LEND is aiming to dispurse a record loan total this year. We are actively fundraising to support 6 loans for $30,000. With your donation, local business owners can fund essential capital, gaining the initial boost they need to launch new ventures.
3) Check out our updated website here!
Learn about the major milestones in LEND's 8 year history with our new interactive timeline.
Visualize the impact we have delivered to the Evanston community with a map of our most recent loan partnerships, broken out by ward/income.
Thank you for continuing to support our mission! We are so appreciative of the opportunity to serve this community.
- The LEND Team