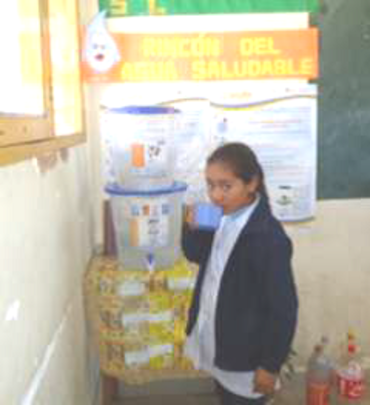 Dear supporters,
The field activities of our project have come to an end. Just to give you a few numbers:
- 1114 school kids and 60 teachers were trained on simple methods to improve water, sanitation and hygiene conditions at schools and at home
- 72 water filters were installed at schools
- 150 families were provided with an innovative water treatment device and provided feedback for its further development
Moreover, the numerous activities carried out by our staff led to substantial changes in the way people think, feel and act in relation to water, sanitation and hygiene:
- At the end of the project, 89% of the children had safe drinking water available at school class at the moment of the evaluation – this number was at 1% when the project started.
- 58% of school kids correctly washed their hands with soap (up from 23% at the project start).
- 59% of the schools had adequate and clean sanitary installations available at the end of the project, up from 4% at project start.
These numbers clearly show that the project has created a massive improvement in water, sanitation and hygiene conditions at the local schools. It also is clear that the results can be further improved, and that's why we will continue to support these schools with technical advice and supply of materials (e.g., candles for the ceramic filters).
Now that the activities in the field have stopped is the moment when we start with the second phase of the project, which is at least as important as the first phase: We are documenting our experiences in order to share them with other people and organizations. In this case, our most important conversation partner is the Ministry of Education. Before and throughout the project we informed people at local and at district level about the project, and we now are in conversations on how to integrate some of the modules we implemented into the curricula of the Ministry and how we can improve in general the water, sanitation and hygiene conditions at schools, as these have a significant impact on absenteesm and on learning results.
We will keep working on the improvement on water-related issues at schools in Bolivia. If you want to continue supporting our work at schools, please check out our other projects on GlobalGiving.
For us, this project has been a very positive experience. We have implemented an innovative methodology and helped improving basic services at schools. We think this is a model which deserves further attention and will be working with our local partners to support additional schools in Bolivia and in the region.
At this point, we also would like to thank all our supporters and sponsors – without you, the project would not have come as far as it did.
Thankfully,
Matthias Saladin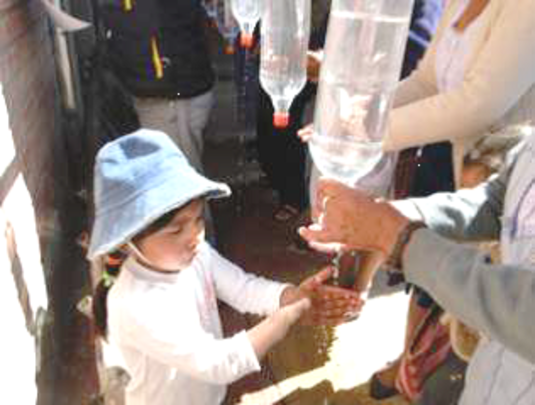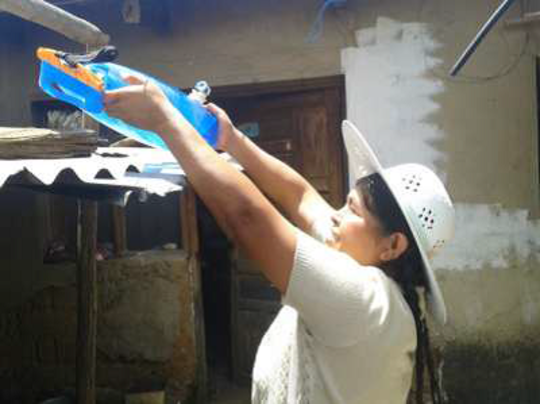 Links: