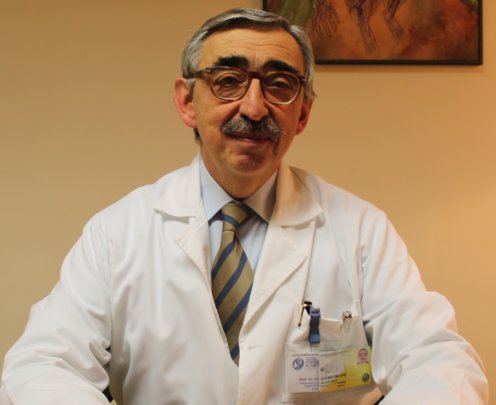 Our next pediatric surgical training mission is set to travel from Lisbon, Portugal, to our new pediatric heart center at La Mascota Children's Hospital in Managua, Nicaragua. The volunteer team of gifted specialists will travel from Hospital Santa Marta in Lisbon, led by renowned heart surgeon Jose Fragata, MD. They will depart from Lisbon on October 31 and return on November 8. During that exhausting week, they will operate on 10 pre-selected needy infants and children with heart problems that have plagued them for most if not all of their young lives. 15 or 20 children will be candidates for the surgery, but 10 will be chosen to receive their operations that week.
When he was assembling his team of specialists (assistant surgeon, 2 anesthesiologists, perfusionist, cardiologist, and operating room nurse), Dr. Fragata discovered that he had a big problem. He had no intensive care nurses, and he needed five of them. Everywhere he turned, he was turned down---the nurses were all needed in their home hospitals and could not leave their posts. So, Dr. Fragata turned to Surgeons of Hope for help.
Nicaragua Program Director Philippe Lerch, founder of Surgeons of Hope, got busy and contacted many of our former mission teams' nurses, enlisting the aid of our president, Eduardo da Cruz, of Children's Hospital Colorado. Within ten days the problem was solved. Five ICU nurses had stepped up and volunteered for the mission. Two were from Madrid, Spain (Gregorio Maranon Hospital). Two were from the cardiology department at Hospital Infantil in Bucaramanga, Colombia. And, one agreed to come from Children's Hospital Colorado.
As the date for the mission draws nearer, the families hoping for operations will prepare to make the trip to Managua from remote villages. To reach Managua, they will need to transport their child who will be too weak to walk. The trip for half of the patients will mean being carried on foot, traveling by river even to reach a road, and if they are lucky, finishing the rest of the trip by bus over treacherous roads. Once at the hospital, and if selected for surgery, the child and one parent will expect to remain at the hospital for two weeks to one month. For the parent, most of the days will be spent sitting in a bedside chair.
As we prepare to send the mission, we call on our Global Giving friends who are extraordinarily supportive to keep us in mind. This week, in fact, Global Giving is featuring an offer to match your RECURRING donation. So, if you decide to give us a small donation on a monthly repeating pattern, this matching offer will go into effect. Please consider it, as such recurring donations allow us to plan accordingly. If you prefer to make a one-time donation, we welcome that, as always.
One of our board members, Michel Berty, visited our offices last week, presenting me with an opportunity to reflect on his visit last year to our new Pediatric Heart Center in Managua. He said he was impressed by the people he met, including the "dynamic" surgeon, Allan Tellas, MD, and the cardiologist, Mireya Araica, MD, "who is an impressive, fantastic lady". He enjoyed the open courtyard area where families are welcome to relax, and particularly the open-air veranda in the lodging pavilion (financed years ago by the Italian government as a gift), where families are instructed in a variety of topics, including providing care once the children return home from the hospital.
Please consider your connection to the work of Surgeons of Hope and the good that your donation will do.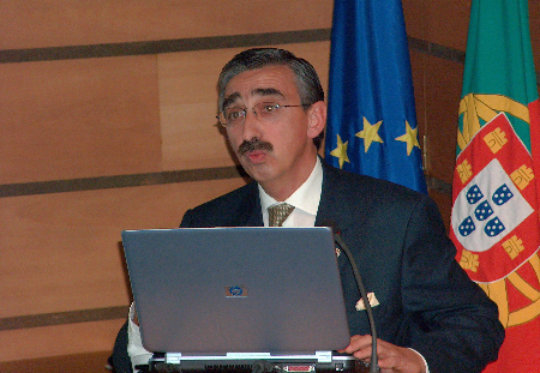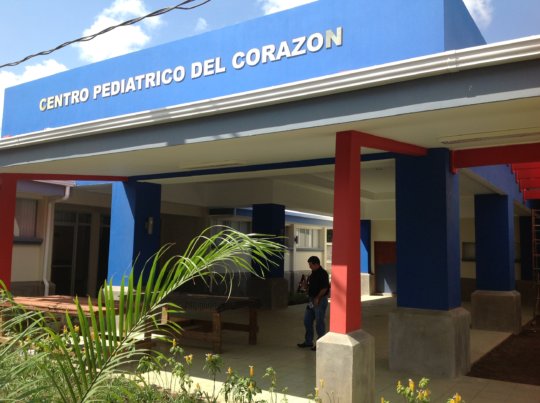 Links: