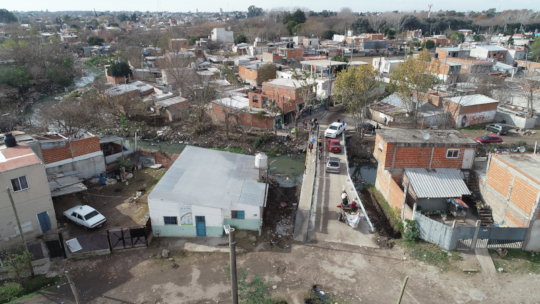 With your help, support from our partners and the local government, the bridge's completion is almost a fact!
The progress of the work is 95%.

In the past months, the ramps and connections of the bridge with the existing road were completed. The vehicular fenders are already placed. The bridge is already operational!

We still count on your help to finish this tremendous project:
- The provisional pedestrians safe handrails needs to be replaced by the definitive ones.

- Painting and finishing works will take place later.
We are looking forward to share with you the definitive inauguration of this bridge in the coming months.

Thanks a lot for keep on supporting this project! We are almost there!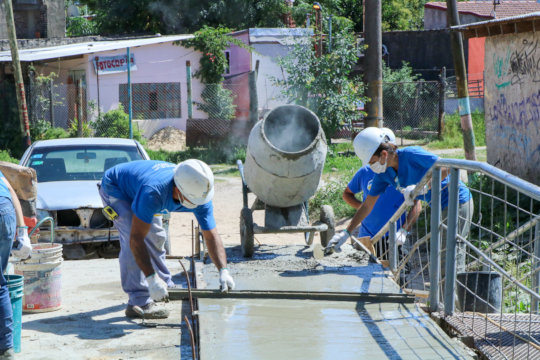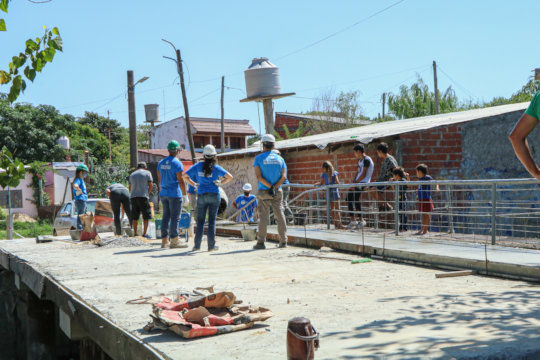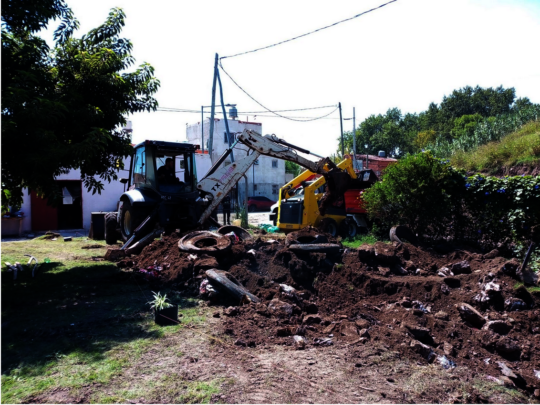 We started the construction of the Kindergarten!
31 sessions have been already held in the Jardin de la Montaña!!! They were carried out with the neighbors in the course of 13 work weeks.
The following general tasks have been completed:
- Renovation of the kitchen;
- Demolition and construction of a new bathroom module;
- Earth movements for the new construction of the new building.

Next steps
The next step is to make the concrete foundations. Once completed, the metal panels that will make up the walls of this new structure will be individually manufactured by the neighbors through practical training in dry construction (STEEL FRAMING). Estimated time: 4 weeks

Subsequently, the individual panels will be placed, linking and stiffening them on the concrete foundations in order to assemble the entire resistant structure that will make up the building. Estimated time: 2 weeks

By having all the reinforced metal structure braced and linked to the foundations, the ceiling beams made in the same technology will be installed. Formwork and concrete pouring tasks will follow to make the roof of the building. Estimated time: 2 weeks.
Thanks a lot for your support and please keep on supporting our project.
Engineering Without Borders Argentina.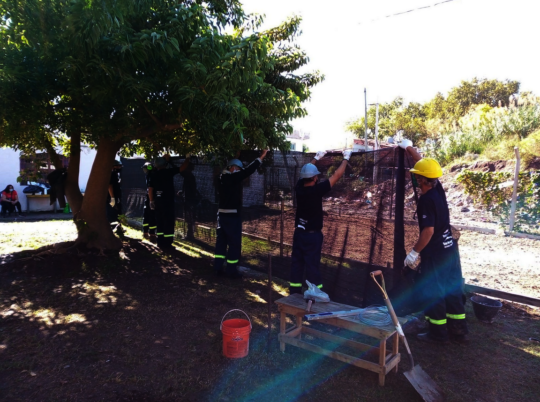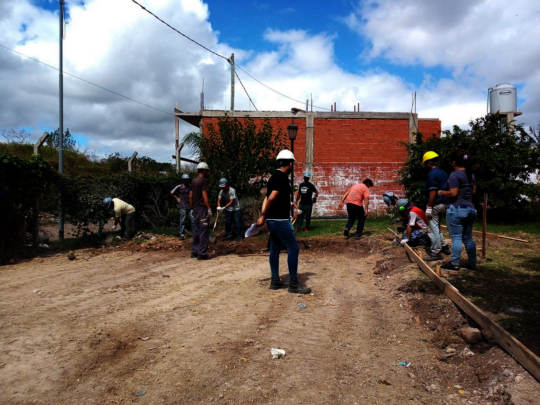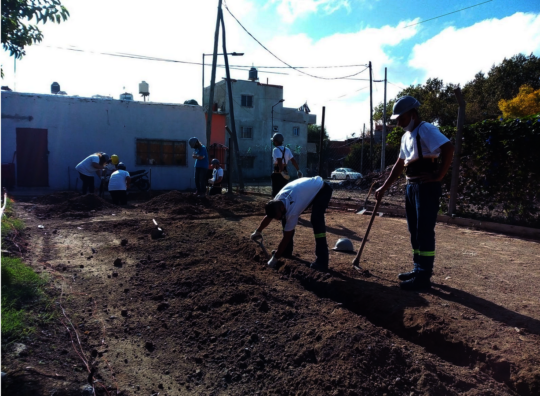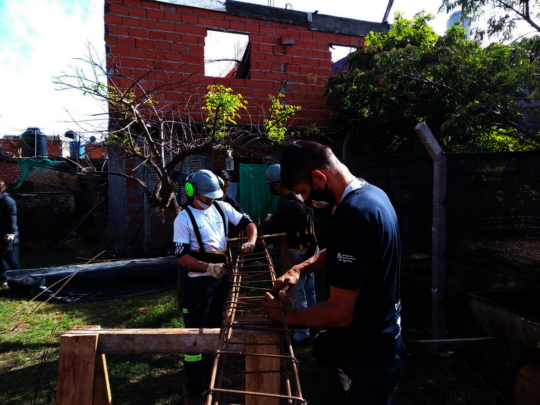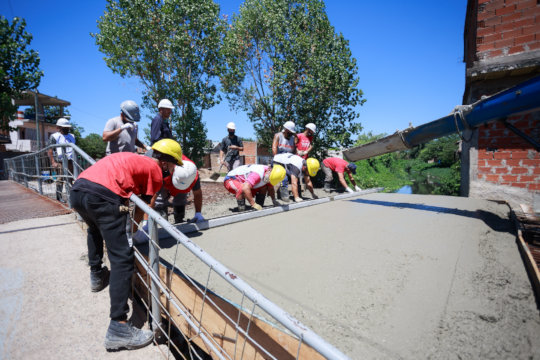 We are happy to share that the construction of the bridge is now 75% complete! A few weeks ago, we were able to restart the work that had been interrupted due to the pandemic and since then, we have:
- laid concrete for the main structure of the bridge, including both the vehicular road and the pedestrian path.
- placed drains on both sides of bridge which have already shown to prevent water buildup.

We've made great progress, but we still need your help! To complete the project, we will have to:
-finish the concrete formwork for the ramps connecting the bridge to the existing roadway
-place guardrails for safety

Thank you very much for your generous support. Please considering sharing our project with others!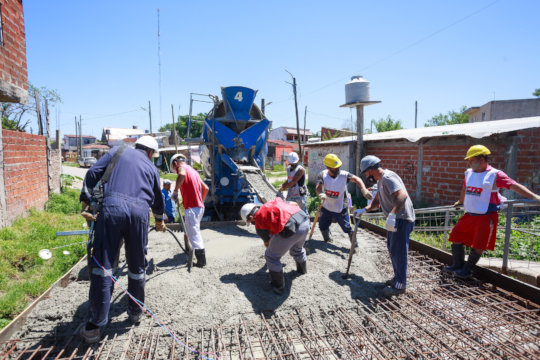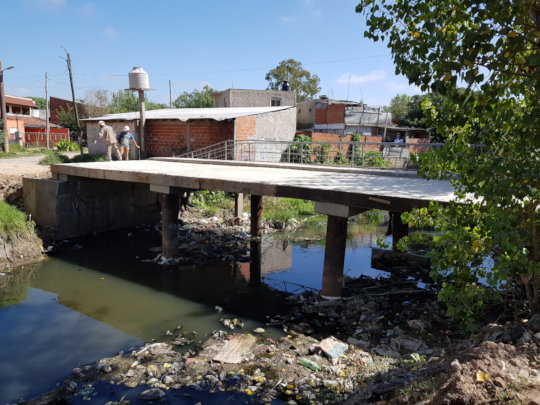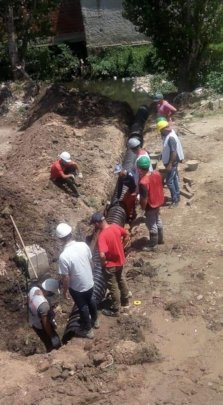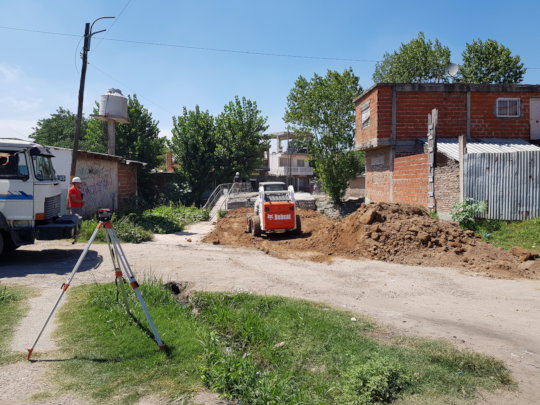 WARNING: Javascript is currently disabled or is not available in your browser. GlobalGiving makes extensive use of Javascript and will not function properly with Javascript disabled.
Please enable Javascript
and refresh this page.