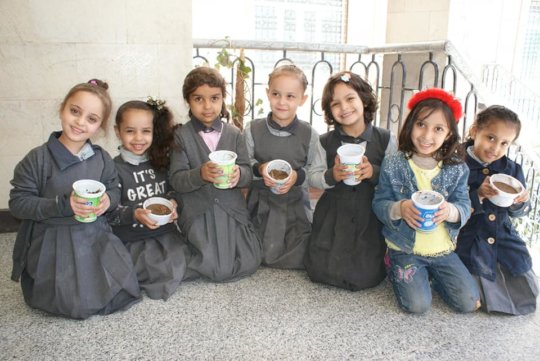 What a difference a few months make! We sent out our last update in early December, which told you about a orphan community support and protection in Sana'a, Yemen
As you know, we are working with social welfare institutions (orphanages) across Yemen, training them and their dorms management people on many diffrent sides of life starting from Gender Basied Violence protection,mental & psychlogical health,including sports and ending with lessons on art and music.
The current epidemic has put our training on hold, although the team have been extremely busy planning for the next phase of our work, converting our training materials into online resources, which will eventually be accessible to orphanages and foster parents across Yemen.
The impact of COVID-19 has had far-reaching implications for all of us. As the virus has spread across the world, we have faced new challenges, including physical and psychological health risks, school and business closures, family confinement, isolation and economic vulnerability.
Now after children returning back to school we supported an activity in school of orphans , in this training children was tought about the importance of planting and the effect of trees in our global enviroment as well as the life cycle of plants.
Each child has planted his plant, which is sponsored and take care of it during the semester and watch their growth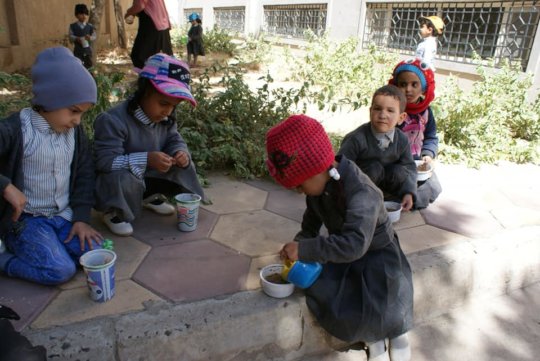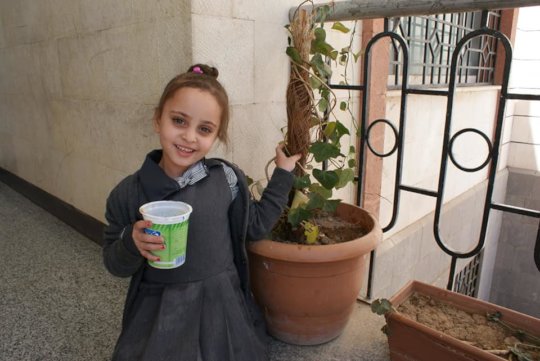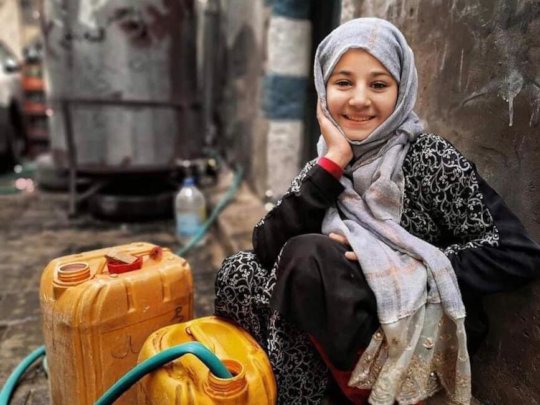 As a Concern Organization for women & children donor, you break down barriers for girls in a very vulnerable area (Yemen) by providing steady, monthly support to highly effective project. Each phase, we select a new cohort of projects, and we're thrilled to introduce you to this year's selections.
we are helping young needy girls in many of lives sides like,helping girls explore science, technology, engineering, and math. As you can see in the picture, young girls and even kids are working daily in the early morning for some hours to bringing water to their houses. Even when they go to scholls at noon, Basic school materials and equipment like desks and chairs and science and technology supplies are often missing from the class environment,with support from the peoject fund, girls in the Yemen will not only have access to basic supplies, they'll be able to explore science, technology, engineering, and math with discovery kits, laptops, and access to internet.
We are working to enhance childhood experience through education, arts and sports. The empowering 500 women project fund will support young women and girls in Sana'a, a city in Yemen. "Our project, is supporting health & nutrition, education, arts and sports, mental and psycological health and economic empoerment.
With your generious support, we could reached many of our planned goals in 2020.
Thank you for your continued support for our project . Because of you, girls from Yemen will receive the support they need to reach their full and brilliant potential.
Links: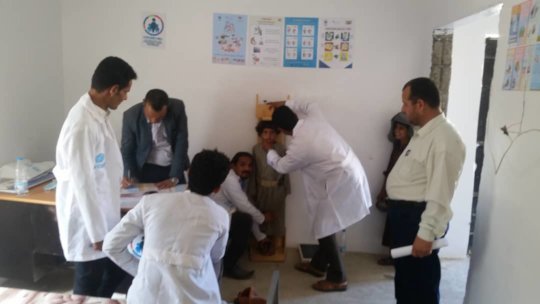 I hope this update finds you and your loved ones in good health. I want to begin by recognizing how challenging it's been to care for ourselves and our families with the many important events unfolding around us—from crucial racial justice conversations, to monitoring COVID-19 infection rates, and keeping up with health advisories as well as reopening protocols and projections for the future. Yet, thanks to you. We remain optimistic. Because of your generosity. while engulfed by so much uncertainty, Concern Organization continue to do what they do best—show up to support our communities through the unfolding complexities.
Through your donation, you helped fund relief and support in the form of medical care, shelter, meals, financial assistance, mental and emotional support services. Our teams have creatively adapted medical services, as well as conducting testing and handing out protective medical equipment.
Fall has arrived, and we continue to bring our best to this most challenging year. Months after the COVID-19 outbreak, your generosity continues to help improve conditions for families in far-reaching corners of the world, Resources are stretched thin though Concern Organization for Women & Children assure you that your donations fund go well beyond providing material support. You're also putting a smile on the faces and giving our teams hope and strength to keep going during these arduous times.
We may not know how the second outbreaks of virus will be affecting our world when sending you our next update. But you can rest assured that we will continue to monitor and assess pressing humanitarian needs and providing with high impact, community-activities providing critical support to those who need it most.
Stay save
WARNING: Javascript is currently disabled or is not available in your browser. GlobalGiving makes extensive use of Javascript and will not function properly with Javascript disabled.
Please enable Javascript
and refresh this page.