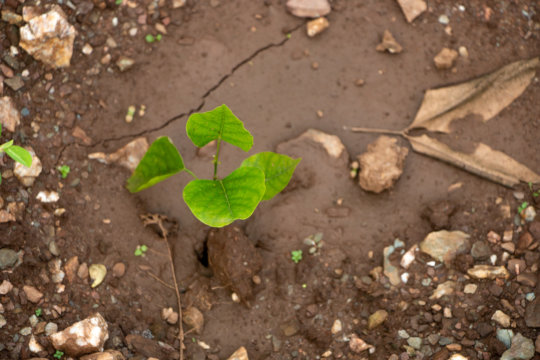 Dear Friend,
We greatly appreciate your trust in Seva Mandir and for supporting our project 'Plant 10,000 Trees to Reduce Carbon Footprints'.
Seva Mandir is working to restore degraded Aravalli hills in south Rajasthan in India. Till now, more than 2 million plants have been planted in the area which is drought prone and experience irregular rainfall.
Through this project, we aim to plant another 10,000 plants in this area which will restore local ecology and will also benefit local people with food, fuel and fodder. The local community will ensure survival of the plants making the project sustainable.
We are proud that the local communities we work with understand the importance of trees and plantation. Sharing with you a small incident which shows the interest and efforts of the people to save their plantation:
"We could not see our plants dying. Something has to be done"
Nogama is a village in southern Rajasthan with 250 households. Since 2020, the village group, especially women have been actively working with Seva Mandir to restore community plantation site.
Last year, when the lockdown hit the nation in March, it became difficult to continue working on the plantation site and the survival of the planted saplings was critical. Although the concerns of lives and livelihood were much pressing at the time, women groups did not deter from taking care of their plantation site. They collected money at village level and called for water tankers -seven times over the last year so that the saplings could survive.
"We hope to see this land become greener everyday" says Kamla, one of the local woman.
As our country deals with the second wave of COVID-19, we hope that our project keeps working towards making this world a better place and this certainly has not been possible without your support.
Thank you so much once again for your generous support. World has become more greener because of people like you.

Warm regards,

Atul Lekhra & the Seva Mandir Team
Follow us on www.facebook.com/sevamandir
Links: