Dear Friend,
In our working area, women often have no say in decisions regarding the finances of their family. They have always worked to contribute to sustaining their family – whether in the fields or by doing work paid for by the government or by commercial employers. But they have had little or no control over where the family money goes. Women who have been deserted or forced to leave the matrimonial home commonly have nothing.
With limited income, families are forced to borrow to pay for healthcare, social obligations or investment necessary to increase or safeguard the family's livelihood. In the area we work in, where banks are generally far away, largely unsupportive and daunting to rural people, credit is often only available through moneylenders who target rural women and offer credit at extortionate rates (frequently 60-120% p.a., with crippling monthly payments). Many women are forced to pawn their precious jewellery, which is seen as the only kind of realisable asset these rural people have. Reclaiming it is, once again, only possible at high rates of interest.
As a response to these problems, Seva Mandir has helped women to set up Self-Help Groups in the villages. These allow women to save regularly and receive credit which is controlled collectively with their friends and colleagues at a much more affordable rate (1-2% monthly). We have also introduced a number of livelihood opportunities to enable women to earn more for their families. This adds to their security, confidence, status in their own communities and financial independence.
Financial independence for women is life-changing, giving them the ability to make independent decisions for themselves and their family. Since the SHGs' creation, over 10,000 women have been given access to affordable credit and saving schemes. As a result, SHGs have accumulated more than INR 116 million (approximately USD 1.6 million) which is available to support women further.
Sheela, mother of 5 is a homemaker and takes care of her children. Her husband works as a waiter at marriage functions in Udaipur, and has to stay away from his village for 15 or more days at a time. So, it's the sole responsibility of Sheela to take care of her children whilst her husband works. It's very difficult for her to manage the household work and take care of the children all alone, yet, she is managing everything.
Sheela is a member of one of the SHG groups. Once, her husband did not receive his paycheck on time and was not able to come home. It became a difficult situation for Sheela to look after her children and get food for them. The situation got bad and she ran out of sundries and food entirely.
She went directly to the only option available to her; her SHG group. The group gave her immediate loan of Rs. 500 ($7) to buy much needed food for her hungry children. To most, this is just a small amount, but to Sheela it meant survival.
Sheela explains; 'It's just a small amount but it saved my children's lives by providing help when I needed it the most.'
The SHGs empower women, even in the most dire of situations, to stay in control of their own lives, maintain their dignity, and provide for their family.
It is because of you, we at Seva Mandir were able to bring all these women together, make them aware of becoming self-sufficient and form these loan groups that can empower them. Without your support none of this would be possible, so a heartfelt thank you goes out to you for supporting our efforts in empowering women. The empowerment and autonomy of women are essential for the achievement of sustainable development.
We are also happy to share with you that our project Make Women in Rural India Financially Secure is accepted to participate in the 2020 Girl Fund Campaign by GlobalGiving. The campaign is our chance to win one of eight year-long slots in the GlobalGiving Girl Fund. The Girl Fund is made up of hundreds of donors committed to supporting GlobalGiving's top tier organizations working to accelerate women's equality around the world. For one year, the winning cohort will receive funding on a monthly basis from the Girl Fund. The campaign will be held from March 6-13. Fifteen organizations with the most unique donors will get a chance to enter in the final round of the Girl Fund Campaign. Please help us by spreading the word with your friends about our project.
Thank you once again and Happy International Women's Day to you.
Regards
Atul Lekhra & the Seva Mandir Team
Follow us on www.facebook.com/sevamandir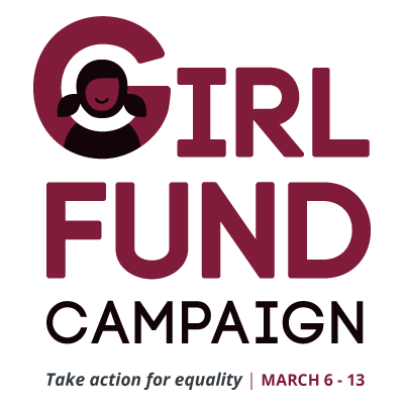 Links: