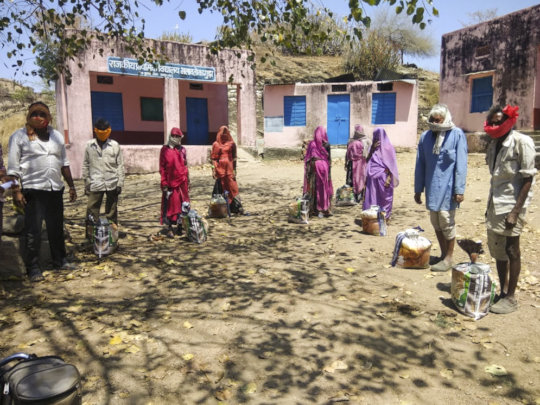 Namaste,
We hope that you, your family and loved ones are in good health and safe.
The Covid-19 pandemic has brought countries to a standstill in an attempt to reduce the spread of the virus. India has been under lockdown since the end of March and, although it is necessary, it is having a huge effect on the economy. It is this economic downturn that is hitting families living in poverty the hardest.
84% of the population Seva Mandir works with are subsistence farmers who struggle to make a living from their small landholdings. These farmers' incomes had already been under pressure in recent years, due to low commodity prices, but a good monsoon season last year had given hope to the region that they could increase their production and sell more in the markets.
Then Covid-19 arrived and the situation worsened exponentially.
Seva Mandir is conducting a vast Covid-19 relief effort to provide aid to the hardest hit families in the rural and tribal areas we work in. Seva Mandir has experience of more than 50 years in working with communities to transform and improve their lives - and that is no different now.
The first priority is to keep people safe. Our ground staff and village workers, are ensuring that the families are practicing proper hygiene methods and are aware of the latest Government advice and regulations. As an organisation, we are responsible for the wellbeing, safety and security of our people.
We are distributing food kits (consisting of onions, potatoes, grains, rice, oil, spices, and salt) and sanitation kits (comprising of soap and detergent), both enough to last a family of 5 for 2 weeks. Importantly, we are also providing farmers with grain-storage kits and tarpaulins to increase the amount of food they can store – essential as the harvesting season approaches.
Until now, we have reached 24,300 families- distributing 19,100 sanitation kits, 1,500 food kits, and 2,000 grain-storage kits. We are also aiding the government in their relief efforts.
Many of these people are relying on the relief kits to survive this lockdown. People like Meera:
Meera had been working as a daily-wage labourer after the death of her husband. When the lockdown came, she lost her only means of making an income.

'My situation is already so bad – I did not think it could get any worse.' Meera explains. 'But then the relief kits came from Seva Mandir, and suddenly I felt like my own family is here to help.'
However, there are still many more families left to reach, and you can help us provide lifesaving aid to them. You can give your support to our Covid-19 project by clicking here. Your donation to this fund will provide relief and support to the families of these communities during this challenging time.
You can be part of this effort whether it is by donating directly to Seva Mandir, by spreading the word of Seva Mandir to people you know, or just by sending us your messages of support.
You can keep up to date with our efforts on our dedicated Covid-19 page on our website. Click here to access it.
Once again, thank you for your unwavering support. Please stay healthy and keep social distancing.
Regards
Atul Lekhra & the Seva Mandir Team
Follow us on www.facebook.com/sevamandir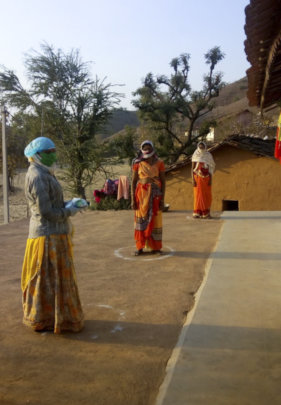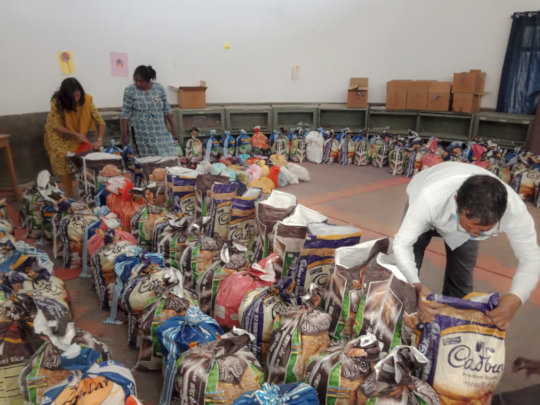 Links: