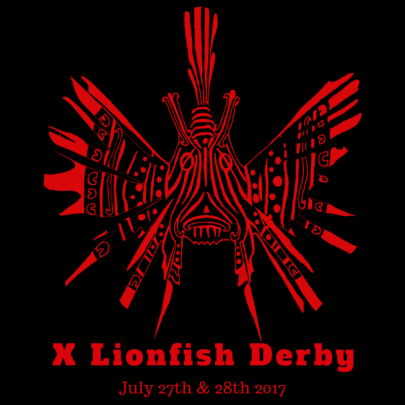 Wandering back to Utila, Honduras, we encounter that the fight against the predator continues.
The NGO Bay Islands Conservation Association-UTILA (BICA-Utila), manager of the Turtle Harbour Rock Harbour Special Marine Protection Zone in Honduras, developed the X Lionfish Derby.
In collaboration with Whale Shark and Oceanic Research Centre (WSORC), KANAHAU, Bay Island Foundation and Operación Wallacea, all individual caught where dissected, in order for the NGO to create a database that will contribute to generate information, thus supporting decision making towards an effective management for the control and mitigation of this invasive species.
All people involved were ready to win and with their license in hand, a total of 86 competitors got listed, distributed into 18 teams from different dive schools and one conservation organization. This derby was divided into three teams for the technical category (diving at more than 40 meters deep) and 15 teams for the recreation category. Working together they were able to capture a total of 342 individuals.
After this hard work and still feeling the competitive thrive, a "Lionfish Cook Off" took place, where seven restaurants and one independent cook (Mango Inn, Hot Spot Cafe, Mango Tango, Che Pancho, Neptunes, Munchies and Piccola) from the island, prepared all the lionfish captured in different culinary options, thus showing the community the different dishes that can be created from this delicious fish.
All of this has been able, thanks to your support in fighting this deadly predator
Thank you for being part of this fight
The MAR Fund Team