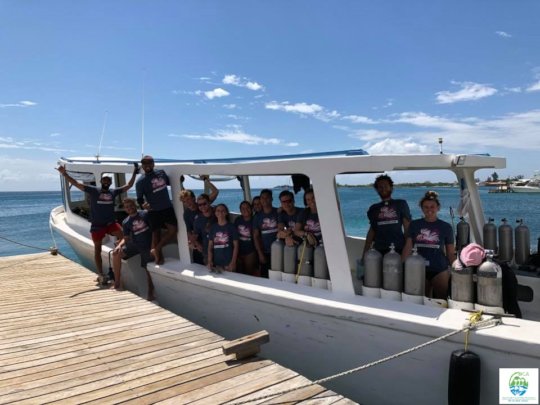 The NGO Bay Islands Conservation Association-UTILA (BICA-Utila), manager of the Turtle Harbour Rock Harbour Special Marine Protection Zone in Honduras, developed the XIII Lionfish Derby.
In January all preparation began, a workshop was developed for licensing for lionfish hunting through which five people were licensed. Activities to promote the derby were carried out and resulted in 10 more divers being licensed to participate.
To get even none-divers involved BICA-Utila developed two dissection workshop to train 37 participants in data collection, so all specimens collected could be analyzed.
When the time came, 63 competitors got listed, distributed into 16 teams from different dive schools and one conservation organization. Working together they were able to capture a total of 277 individuals. In collaboration, with seven students, community member, the Whale Shark and Oceanic Research Centre (WSORC), KANAHAU, the Bay Island Foundation, Parrots Dive Center and Centro Universitario Regional del Litoral Atlántico (CURLA) all individual caught where dissected. This information helps the NGO to continue feeding their database that contributes to generating information, thus supporting decision making towards an effective management for the control and mitigation of this invasive species.
All individuals after being dissected were filleted obtaining a total of 48 pounds of fillet. The fillets were delivered to five restaurants (Neptune's at Coral Beach Village, Islanders, The Venue, Mango Inn Bar and Grill and Mr. Peter's Goods), who feeling the competitive thrive, participated in the "Lionfish Cook Off", a competition for the best lionfish dish, which allows restaurants to publicize their culinary options, showcasing their different dishes created from this delicious fish.

All of this has been able, thanks to your support in fighting this deadly predator
Thank you for being part of this fight
The MAR Fund Team