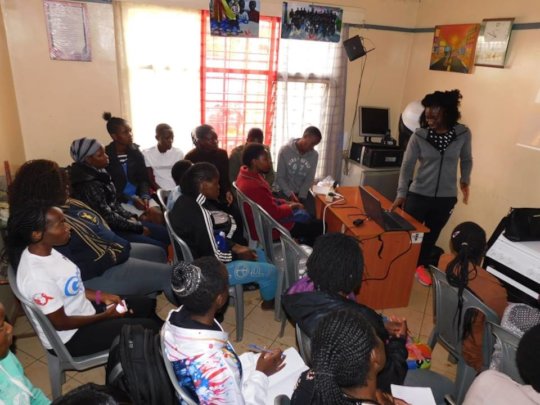 Africa's first female 2018 winter Olympics skeleton athlete, Semi A from Nigeria had a stopover at VAP offices on her way to the UN conference in Nairobi. The athlete, whose passion is driven to motivate and inspire girls through sports, had an opportunity to meet some of VAP's girls participating in the Employment and Entrepreneurship project taking various vocational training courses. The meeting touched on her development journey, focusing more on leadership, building self -esteem and confidence amongst girls and how to become a goal getter.
VAP Speaks At The 'Education That Pays' conference
For the first time the annual 'Education That Pays' conference was held in Nairobi, Kenya on 29-30th October. Organized by Teach A Man To Fish Network, the conference focused on exploring opportunities, challenges and lessons around the theme 'Skills for All: Education for Employability, Entrepreneurship and Employment. With ground works surrounding the focused topics, VAP was invited to share its experiences on working with girls and young women on Employment and Entrepreneurship with the drive of football as a catalyst. Amongst the network members in attendance were institutions from East Africa that included: BRAC, British Council, Unicef, Ashoka, Save The Children etc.