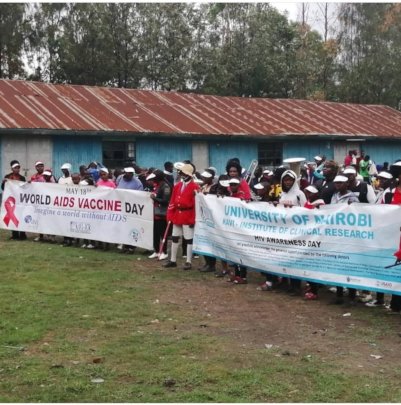 A day full of community events including: HIV vaccine awareness procession walk, football games, HIV testing and hiv football based awareness activities, is what HIV scientists from university of Nairobi under the banner of institute of clinical research (ICR), and their counter parts community health and sports practitioners VAP teamed up together to celebrate world Aids Vaccine day on 18th May 2019.Despite the vaccine awareness piece of the event, the spot light of the event was the football games that involved a string of 30 football teams of both boys and girls who had to compete both ON and OFF the field by scoring regular football goals ON the pitch by using their best feet, and scoring OFF the field by using their fingers to get tested on HIV while earning bonus points towards their respective teams.
Scoring On The Field
Drawing from all the walks of Nairobi, the 30 participating teams of mixed gender played on a football pitch that was divided into four to accommodate 7 aside football matches. As a custom of the Kick N Test football tournament, during the intervals and after the matches, all participating players were engaged into side activities that included: participating in the hiv awareness football based activities, HIV testing provided by VAP's health service providers, promotion of VMMC services amongst adolescent boys and with the day's additional special activity of 'Blood Testing' provided by Nairobi university clinicians
Scoring Off The Field
A total of 320 youth both boys and girls got an opportunity to know their HIV status.The testing services were provided by VAP's health service provider,EDARP who had pitched VCT tents along side the football pitches.Additionally a total of 83 adolescent boys were reffered for voluntary medical male circumsicion to EDARP clinics and other nearest clinics.All teams encouraged their fans and community members to get tested to donate to them the extra bonas points. "Am happy to know my HIV status and am willing to encourage other to get tested"Said 19 year old Maliku.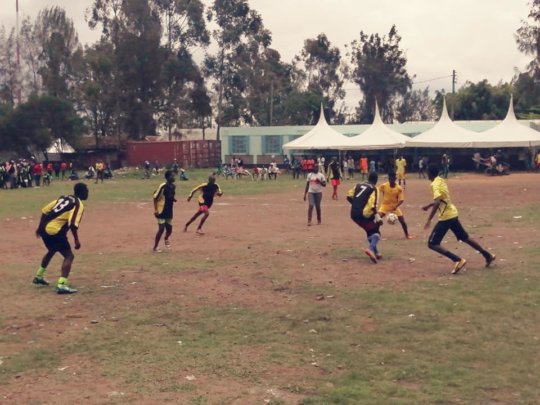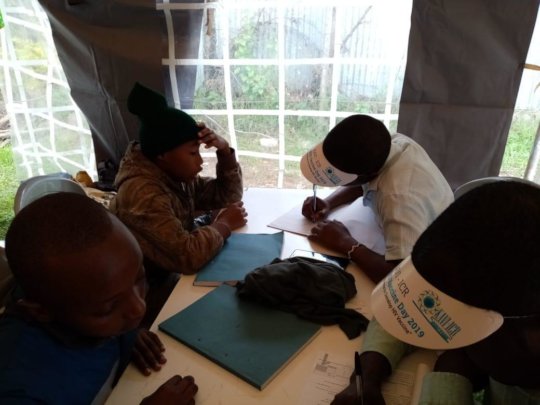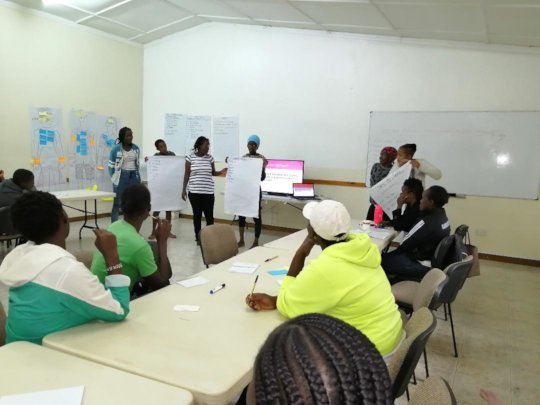 After the completion of door to door mapping and data collection from young moms in different slum areas of Nairobi, young moms who were interviewed got an invitation to attend program design workshop to dive deep, share knowledge and opinions that would shape the SECURE FUTURES program. Secure Futures program is poised to utilize girl-centered approaches, design and implement activities in safe sports spaces to increase the social impact support, life skills and livelihood opportunities to young moms.
Employment +Entrepreneurship Girls At The SCB's Annual General Meeting
Employment and Entrepreneurship project girls were invited at the annual general meeting of the standard chartered bank to showcase their skills and what they have been learning in their respective courses. The one day event was attended by the bank's staff and various invited shareholders of the bank who had an opportunity to visit and witness firsthand what the bank is doing in support of community. The event doubled as a launching pad for the bank's future makers initiative, a global movement to tackle inequality and promote greater economic inclusion in the market with an ambitious fundraising goal to empower the next generation to learn, earn and grow.
Occupational First Aid Training
As part of 'Breaking The Barrier' initiative and making sure that girls and young women are having economic development pathways into male-dominated sports careers, over 20 participants were enrolled into occupational first aid trainings. The 3 weeks trainings is focusing on topics such as : techniques and equipments,lifesaving procedure respiratory problems, heart and circulatory problems, wounds and bleeding, bone joint and muscles injuries, nervous system problems, environmental injuries, foreign objects,poisoning,bites and stings. After the graduation, participants will be able to: assess, prepare and respond to emergency incidents, monitor risks at work place, manage medical and injured casualties as well as managing emergency incidents scenes. These trainings include both theory and practical sessions and are conducted by Kenya Red Cross society inconjuction with VAP.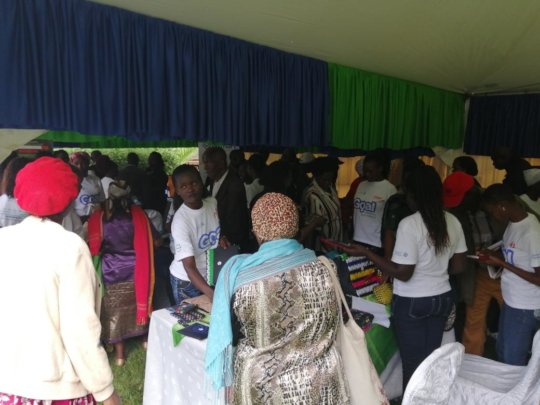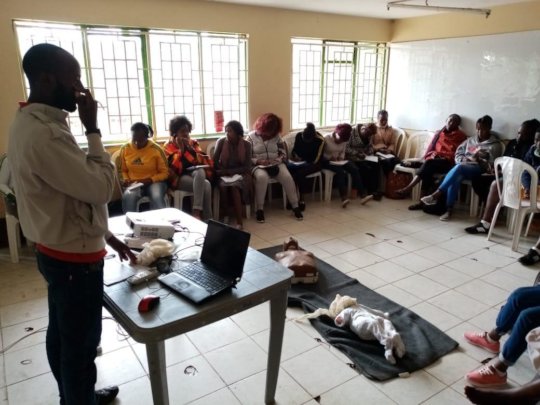 Dear Friends/supporters/partners/Volunteers,
Hope and trust that you're all doing well.First i want to thank you all for your continuous support towards our programs that use football for social and economic development.As some of you may know,for the last 4 years ,VAP initiated an 'Employment+Entrepreneurship' project as an economic empowerment exit for ALL graduates of its football based programs.So far over 140 youth mainly girls have graduated from 'Employment+Entrepreneurship' project and majority of them have secured employment in different institutions based on career/courses that they took while some of them have managed to start their own small scale businesses.The year 2019 has started on a high note as we have recruited over 120 youth participants(including youth with intellectual developmental disability) from across our programs and have been integrated into Employment+Entrepreneurship' project where they will all undertake various vocational training courses of their choice starting this end of May,2019.In order to make sure that all participants are accommodated for their courses,VAP has teamed up with Unity College of Professional Studies (UCPS) and Nairobi Industrial Institute (NII) that will provide the trainings to the participants.Additionally,this year VAP has teamed up with Kenya Community Development Fund (KCDF) who are willing to support the 'Employment +Entrepreneurship' project by matching Kes,1,600,000 ($ 13,000) subject to VAP raising Kes,450,000 by June 15th 2019.
We are therefore reaching out to you for your generous support towards achieving the Kes 450,000 ($4,500) target by June 15 that will enable VAP to qualify for the matching fund from Kenya Community Development Fund.
Many thanks for your continous support!
WARNING: Javascript is currently disabled or is not available in your browser. GlobalGiving makes extensive use of Javascript and will not function properly with Javascript disabled.
Please enable Javascript
and refresh this page.