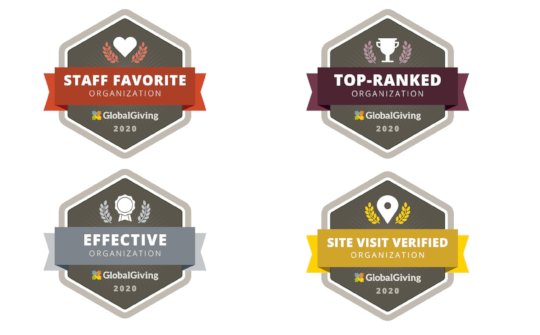 The year 2019 was a great memorable year and there's no way Vijana Amani Pamoja could usher into the new year without expressing our utmost THANK YOU note to all the:supporters,volunteers,staff,coaches,program participants and the partners, for making it happen. Still at the early foundation of the New Year, VAP has received recognition badges from GlobalGiving foundation for the following commitments: vetted by GlobalGiving for actively engaging with the community and top ranked for the year 2019: Site visit verified badge for hosting GlobalGiving representative: GlobalGiving staff favorite, a selection by one of GlobalGiving Staff, and Effective badge for being dynamic through: Listen, Act, and Learn cycles.
Psychosocial Support Training for Coaches
A two days psychosocial support training for coaches and volunteers working with secure future program (targeting pregnant adolescent girls and young mothers) was conducted in the month of January. The aim of the training was to impact the coaches to have a better understanding on Loss and Grief and the warning signs associated with the same. The topics came in handy as some of the coaches and the secure future participants had experienced loss and grief during their day to day life activities. "This kind of training is a value addition to me personally and the skills that i have already gained as an agent of change in our communities." Said 22 years old Esther.
Psychosocial Support Teach Back Sessions
Fresh from the psychosocial support training, secure future coaches dived into teach back sessions of Loss and Grief trainings with secure futures program participants. One after another, participants had an opportunity to share with the coaches in depth matters related to loss, and effects of grief. The sessions created a therapeutic experience as most of the participants don't have the courage to visit counselors. "I have never attended a session touching on such topics, I have gained lots of information about loss and grief and now I know how to tackle them." Said 19 years old,Mwanaisha a mother of two
Influencer's Forum
A group of 60 male influencers of Secure Future program participants gathered at the centre of Kiambio slum ready for a candid talk on issues surrounding positive masculinity all geared towards supporting adolescent pregnant girls and young mothers. With majority of them being their spouses, boyfriends, fathers and guardians, the group engaged in a constructive dialogue that sparked vital conversations amongst themselves that outlined their roles and responsibilities as influencers of secure future participants.