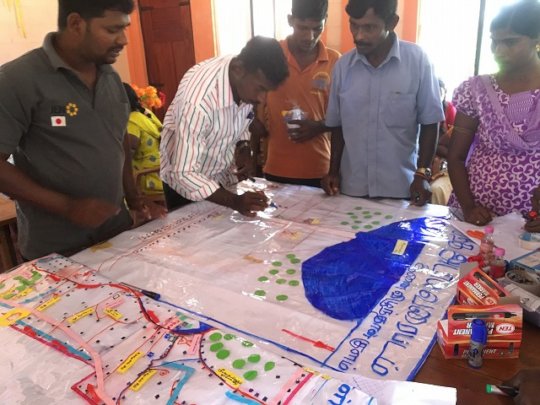 It has been8yearssincethecivilwarwasoverinSriLanka.You can still see the impact of war especially in the Northern Province of Sri Lanka where the front line was located. For the past 5 years, JEN has been supporting the local people to rebuild their lives, and 2017 is the final year for these projects. The final project focuses on disaster prevention and mitigation in order to develop the local people's knowledge of how to recover from a disaster by themselves.
JEN held the final workshop. The workshop's content is creating hazard map by each household of beneficiaries. In the workshop, they reviewed the leaning from the last workshop which includes what kinds of disaster occur in Northern Province of Sri Lanka, checking the last time homework: where is the toilet, doors and evacuate roots in your house, and then introduced created Community Disaster Management Committee. After the review and introduction, all participants started creating the map.
Each participant confirmed his/her house in the village map, and then wrote participants' houses, their neighbors' houses, schools, religious buildings or any other public spaces, and shops. Moreover, they wrote down the wells, open channel and water reservoir tanks which might cause of disaster.
After creating the map, the resource person explained using the map, which roots should use the evacuation once disaster occurs; where you should evacuate your cattle and so on.
In the wrap-up time, randomly selected participants pointed their houses in the map and explained evacuation route. In addition, some participants answered whose house they are, which JEN's staff asked. All of them are correct! Villagers know their village well. The resource person emphasized repeatedly, "The government cannot response all disasters. The most efficient way to reduce disaster damages are preparation by villagers as well as helping out each other by villagers.
Through total 5 workshops, participants learned preparation for main disasters which related to direct impact on agriculture, such as drought and flood. Disasters are always around of us, and occur anytime and anywhere. We hope the participants, entire community and the government continue to make efforts to disaster prevention and disaster risk reduction.
***
All programs of 14 years completed
JEN Sri Lanka will finish its operation at the end of December 2017. JEN's activity have been continued for 14 years since 2004 to support Indian ocean Tsunami affected people while the civil war was continuing.
Through our programs of emergency response for Tsunami etc. as well as returnees' support of the civil war, people of Sri Lanka kept making effort to be independent and being self-reliant themselves to live better. This is because proactive participation by people who joined JEN's programs.
We faced a lot of difficulties too. JEN's staffs argued among themselves to discuss which projects were the best for participants' self-reliance. Sometimes, we needed to have long discussions with the government to decide what/how JEN should support those people. To bring up the participants' motivation was also difficult because of lack of living condition, such as; poverty and further anxiousness. But everyone got over it to pay all their effort to make it happen.
In Sri Lanka, the climate change might affect further and we predict it will. We hope the people who have learned with JEN can use obtained knowledge and achieve their self-reliance.
Once again, thank you for your 14 years' support!
December 21, 2017 in Sri Lanka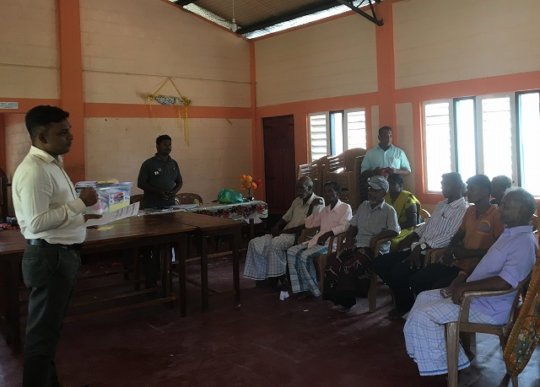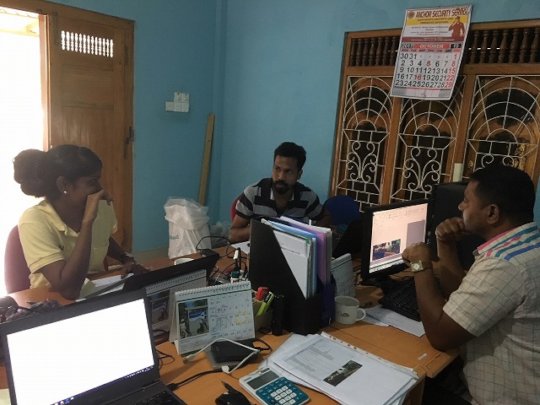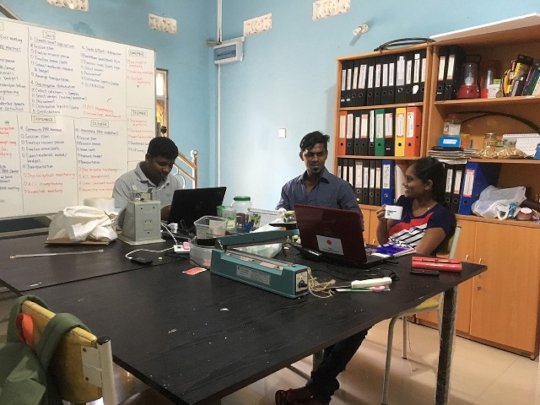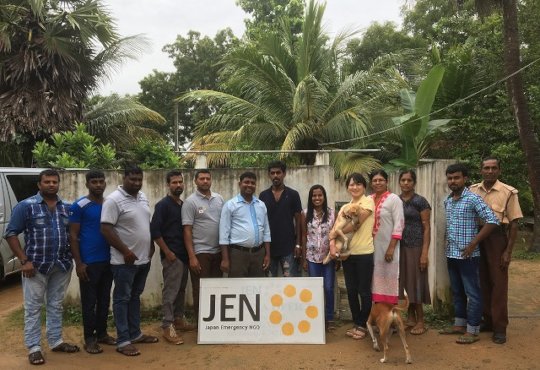 Links: