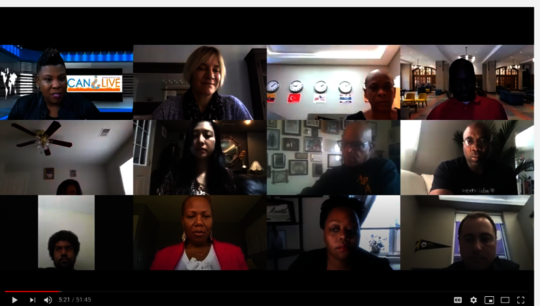 Can I Live, Inc's (CIL), Resident Owned Business Incubator (ROBI) has been diligently working on moving into our new space at 1510 H Street, NW Washington, DC. In partnership with Bay Atlantic University (BAU), The BAUWORKS, affordable shared working space is manifesting into reality. With recent renovations, we will soon occupy the 7th floor which encompasses 4,500 square feet of mega, plush affordable office space.
Just a couple of blocks from the White House, low-income residents who call DC home can now begin to share in the prosperity of this great country with real and accessible opportunities. While COVID is still very real, we are keeping families safe with our 100% virtual classroom experience–powered by our e-learning platform "The Can I Live CommUniversity". With the hiring of two great instructors, we will ensure engagement and interaction is at an all-time high. One of the instructors currently has a business in Namibia South West Africa. She is looking to open extend to our ROBI students an international supply chain in connection with Afrisource.
The BAU and CIL team are excited to put BAU students to work as interns on the ROBI Micro-Enterprises. ROBI students are shocked in disbelief that a program like this exists.
Students started their first day of class on 10/5/2020. They were all so very grateful for the opportunity and excited to engage. The links below show the student excited during the orientation. One student Deja asked great questions about confidentiality and non compete disclosure agreements and what happens if a student or team member breaks the agreement. Deja stated that she believed this cohort (ROBI COHORT#3) will be the very best cohort ever.
ROBI was established in October 2018 after a need for general and prime contractors who were failing to meet numerical quotas for their government contracts. Tired of hearing that there was never any qualified small business to hire, Can I Live decided to establish an incubator that will do exactly that. Qualify and license under-resourced entrepreneurs and undergird them with a network of support, resources, and capital investment to enter the mainstream economy without any decapitating deficiencies that would disqualify them from entering the process of bidding and contracting. There is no other program in the nation that does this!
We recently held an information session in partnership with BAU in hopes to attract more investment, partnerships, and of course students. The event was very well attended. Both the general public and the DC government attended the event.
We are currently preparing to launch our first annual tradeshow, pitch, and expo on the ROBICONNECT.COM platform on December 12, 2020. Our team is working very diligently to facilitate access to economic opportunities for low-income under-resourced entrepreneurs around the world and support them with the necessary exposure, technical assistance, and financial investment. The event is called "Section 3 Micro-Enterprise Tradeshow, Pitch, and Expo". A virtual conference and tradeshow simulation that supports commerce, networking, and education for the micro-enterprise community. We anticipate this event will also be very well attended. This event was created to help us scale and grow the ROBI programming outside of the District of Columbia.
To date, ROBI has graduated and licensed 48 entrepreneurs–all doing business here in the District of Columbia. While we are a high performer with the Department of Employment Services (DOES), there is still much work to do. The District of Columbia is one of the most expensive places to do business. Students are required to pay high annual reporting fees before they even make their first $100 dollars. Students also require additional investment (under $5k) beyond what CIL can provide. The ROBI program is 90% funded by government grants and contracts. We must attract private funding to keep the program sustainable. We are currently engaging consultants to help us with a sustainability model that will help us grow and scale the ROBI program.
Your continued support ensures that our entrepreneurs don't just get a fair shot to building wealth, but they remain a growing concern in the small business ecosystem.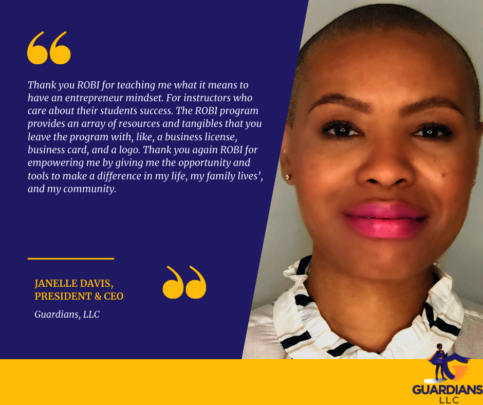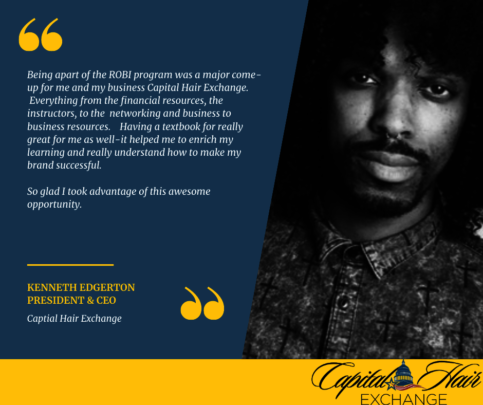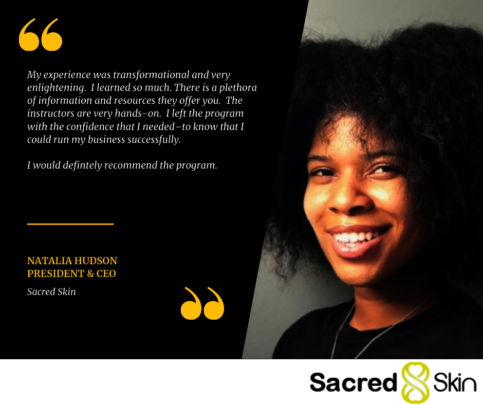 Links: