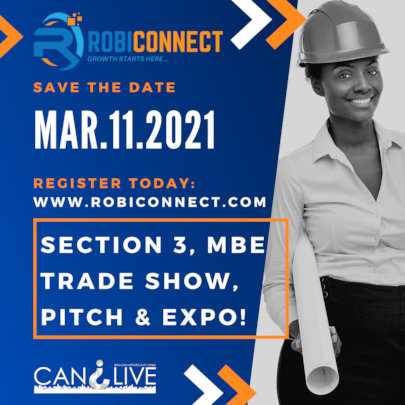 The Resident Owned Business Incubator (ROBI) is slowly moving ahead. We are graduating 13 new entrepreneurs who will be licensed and ready to legally do business here in the nation's capital. We are also starting a new cohort on March 1, 2021. This new cohort of 32 students has been waiting in our pipelines for more than 4 months. They are excited and holding on to their seats as they have worked really hard to get into the 1-year program. Students undergo a vigorous 15-week Bootcamp where they develop their Minimum Viable Product (MVP) within their LivePlan business planning accounts. Afterward, they are supported through group coaching efforts which are designed to help with the application of what they have learned. This is the time where they put their websites together, put the finishing touches on their presentations, and perfect their pitches.
Students who are graduating from this current cohort will move forward to pitch for $6,000 in cash that will be split among the top 3 winners. Our 1st place winner will walk away with $3,000 in cash, 2nd place-$2,000 and 3rd place winner will receive $1,000 in cash.
Pitch competitions will take place at the Virtual Section 3 Tradeshow, Pitch, and Expo hosted by Can I Live. Event details can be found here: www.robiconnect.com
ROBI exists to fulfill an unmet need in numerical contracting. Federal contractors and recipients of the Department of Housing and Urban Development (HUD) funding are required to train, employ and contract with section 3 residents. Section 3 residents are low-income residents in a metropolitan area where HUD monies are dispensed.
More than $16 Million in wages per week are covered by Section 3 and these dollars are grossly ignored. Contractors often say they cannot find qualified entities to fulfill the scope of work. We were tired of hearing this and decided to qualify residents ourselves. We licensed the best entrepreneurship curriculum, hired some awesome instructors and coaches, and partnered with a local university. We then took it a step further and added a virtual tradeshow which to showcase and highlight our bootstrapping entrepreneurs.
That is why your support is so very important. Please consider donating today and making your contributions monthly. It is when work like this is supported by people like you do we then see a just and thriving economy.
Thank you for doing your part which helps us do ours!
To become familiar with Section 3 –The Nations Best Kept Secret! Download the Section 3 Fact Sheet:
To learn more about the $16 million per week in wages that stricter compliance will help manifest. Download, HUD's Regulatory Impact Analysis:
(1st paragraph on page 5, last sentence) and (last sentence on top of page 6)

Section_3_RIA (Regulatory Impact Analysis).pdf
Links: