Dear Friends,
Thanks to your support we are able to continue with the pediatric visits to remote zones in Argentina, helping underprivileged children Health, Nutrition and Education's programs.
In order to optimize the resources, we are leveraging and integrating other groups and organizations supporting the same communities and providing a better long term solution to gradually improve children's quality of lives. Thanks to Asociación Civil Santa Clara, Fundacion Sai, Sumando Solidaridad, Camino a la Casita, Asociación Fanda y Asociación Pequeños Pasos for their partnership.
In that way, we continue growing, but even more so, we continue to keep our word in our commitment to provide constant aid to our children in need.
Thanks everyone for giving us the tools to make this a reality.
Our program "Breakfast for the Children" continues in Chaco and Misiones. Approximately 600 children benefit from it and receive breakfast and/or lunch. This is a key campaign at many of these schools since this is the only meal the kids receive during the day. Anything you can do to help will be greatly appreciated. With 10 dollars we can provide breakfast to a child for an entire month.Children living with food insecurity, lack a stable and reliable means of getting the meals they need.
The food that underprivileged children receive at the school usually is their only daily meal. Communities under the poverty line are extremely vulnerable to hunger, and they can't provide what children need to grow and learn.
Reduce malnutrition related to lack of food (quantity and quality), lack of hygiene and nutrition education, sickness and risk development is the objective of this campaign that along with other projects run by our organization to provide drinking water and pediatric and dental services has dramatically decreased extreme cases and infant mortality due to malnutrition in the places where we arrived with help.
Pediatric, Ophthalmologic, and Odonatologist Services, as well as complementary meal program is provided to rural schools and feeding centers located in Tucuman, Santa Fe, Misiones, Chaco, Santiago del Estero, Catamarca, Salta, Jujuy, Entre Rios, Corrientes, San Luis and Buenos Aires reaching out around 7000 children.
https://www.youtube.com/watch?v=J75B8shSCkQ&list=PLabxssupmP61DsFA506SL1Ndl4Iiu070p
We continue working to implement the equipment needed for the extraction and distribution of safe drinking water in rural school, also a revision for previous implementations to ensure they are working accordingly.
Contaminated water is a severe problem in rural schools because it hinders unhealthy childhood development and it produces extreme malnutrition in children.
The completions of these projects complement the key role of the teachers and principals in rural schools who take care of the academic aspects as well as a proper nutrition.
Thanks everyone for your donation through GlobalGiving, and to all the people supporting us with a variety of donations in Argentina throughout the year: hygiene supplies, clothes, shoes, school supplies, toys, sport supplies, kitchen supplies, etc.
For more details about our projects and activities please visit our official website. www.sumandomanos.org
We are grateful for being the liaison between your generosity and the children in need.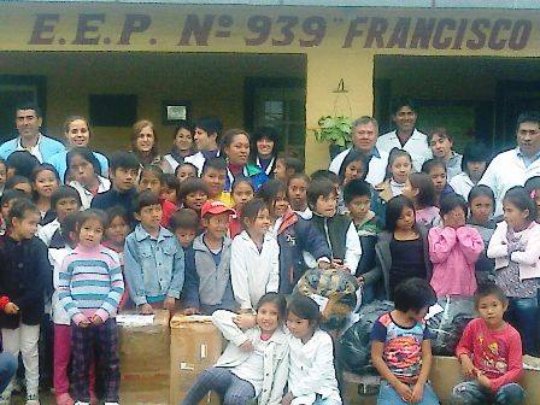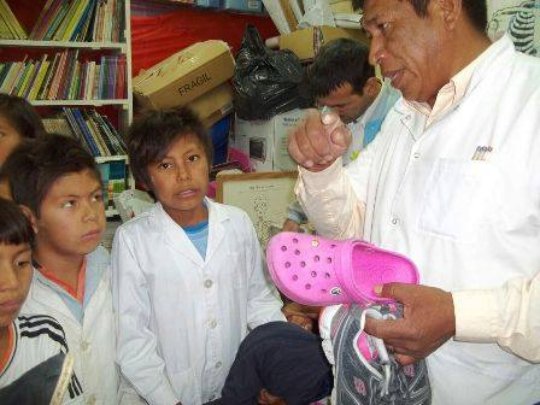 Links: